The Jielde brand first saw the light of day in 1950, when its creator Jean-Louis Domecq (J.L.D.) decided to design a lamp that rapidly became legendary.
The Lamp
Initially, the designer of the Jielde light, a general mechanic in Lyon, wanted a piece that would light his workbench and those of his employees efficiently. He created the Jielde Standard in 1952. The Jielde lamp has a revolutionary system as there are no electrical wires passing through its joints, which means it can be turned and manipulated indefinitely without wear and tear to the mechanism. The simplicity and robustness of its totally-proofed foot was very appealing to many of Mr Domecq's friends, but it was also rapidly picked up on by the world of industry, which was soon to equip its factories with Jielde lamps.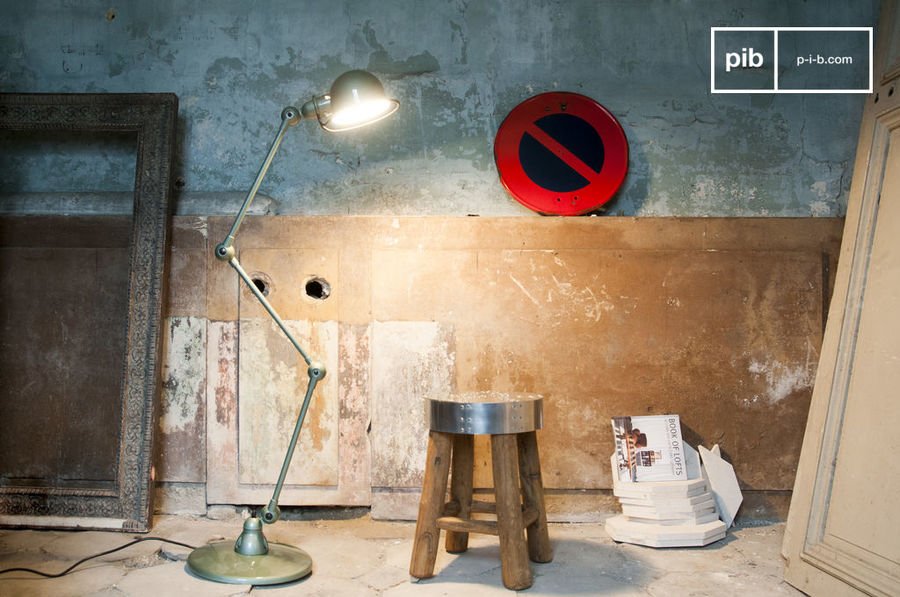 The Jielde Lamp made its way in our homes
Indeed, more than sixty years after the first Jielde was made, the brand has completely left behind its role as an industrial or workshop light to become a decorative element in the new sought-after interiors known as lofts. The Jielde Standard was renamed Jielde Loft and is now used in every room of the home, with versions produced in several vivid or industrial colours to embellish the interior. In light of the demand from individuals to have a Jielde, the company created the Signal, copying the style of the Loft while making its lines much finer. It wasn't long before they completed the Jielde collection, with a suspension light: the Jielde Augustin pendant light, which took centre stage in both industrial premises and homes. This suspension light is produced with several finishes and in several sizes to suit all tastes.
The Jielde plant continues to work in the same way, and the lamps are still produced in the same manner, with the famous numbered metal label plate riveted to the top of the shade, the guarantee of the origin of your Jielde light.