We are not talking about a piece by a designer or architect here. The Jielde lamp was created by Jean-Louis Domecq, a general mechanic, in 1952, as he was tired of trying to find a lamp that would fit his working requirements and light his work surface efficiently.The original Jielde lamp, called the Standard initially, and renamed the Loft, took shape as a design in its creator's little office, and the first one was later made in his workshops. Manufactured by Jean-Louis Domecq himself, and with a label plate riveted to the handle of the lampshade to denote it is a genuine piece, the Jielde lamp astonishingly meets all the criteria required for numerous professions.
The revolutionary mechanism of the Jielde lamp
The Jielde lamp's status is above all due to its revolutionary mechanism. There are no electrical wires going up its arms, which means the latter can be turned without restriction around the joint.
Users of this completely seamless light can also adapt it according to what they need to do, by purchasing the number of arms required. The Jielde lamp, through its robust and simple design, thus provides a bespoke solution for each type of professional, such as doctors or architects.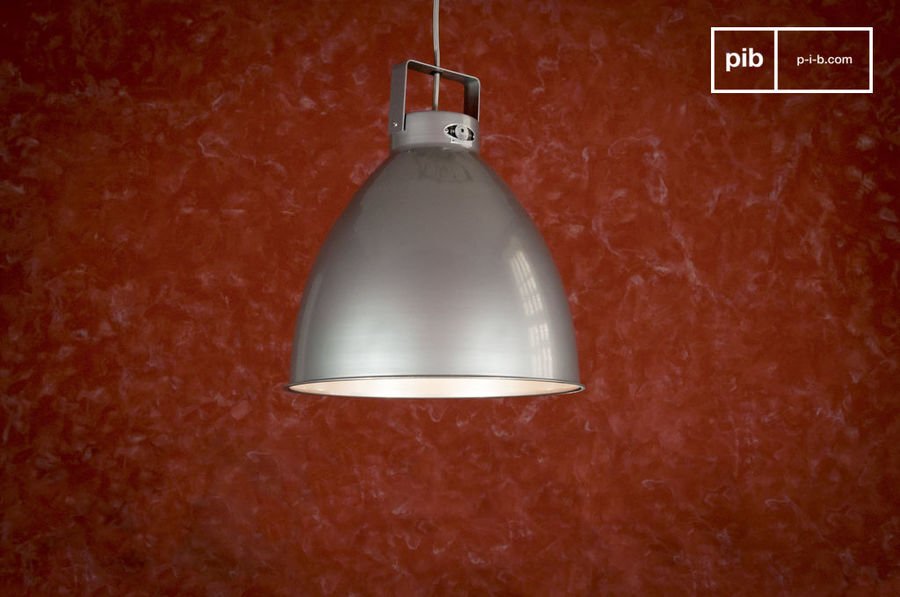 >
The Jielde lamp in the home
In the 1990s, with the growing enthusiasm for industrial design, the Jielde lamp gained a rightful place among the other items of industrial furniture.
The keen interest fostered by Jielde lamps spread well beyond its original confines, which resulted in a desire to create various versions of the light.
This led to the sleeker Jielde Signal lamp with its shorter arms, and lastly, the Jielde Augustin ceiling light.
All the models are still manufactured in the same way as they were 60 years ago, albeit with several modifications to comply with the latest electrical standards, but the original grey and green finishes have given way to Pop and vivid colours to better match current interior decorating trends.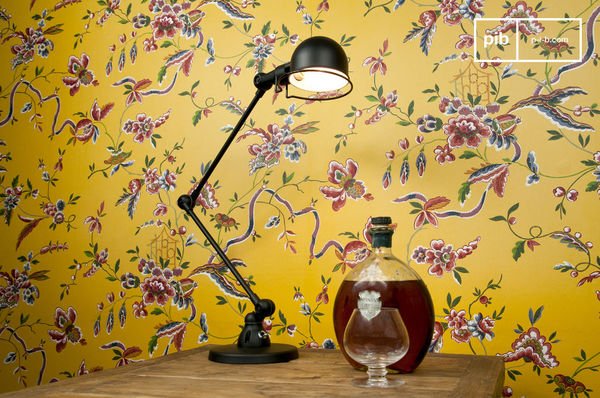 >