The Mox Cabinet
€295
A great piece of storage furniture in typical industrial style
The Mox cabinet is a real industrial furniture piece that will not leave you cold. Its massive structure and the dark finishing are reminiscent of the aesthetics of old safes.
This metal cupboard consists entirely of metal, which spreads a special raw vintage charm thanks to its dark colour and aged details.
The Mox cabinet has two separate storage areas in its interior. The upper surface is relatively small. The lower one is generous and has two panels. These two storage spaces are closed thanks to two doors, which are thick, have large handles and visible rivets.
This metal storage cabinet has four wheels with brakes that facilitate moving of the cabinet and, at the same time, ensure a lot of stability.
The Mox cabinet is an exceptional piece of furniture that will allow your imagination to run free when giving it just the right role in your home. In your living room you can use it for your precious bottles. In the kitchen, it will be perfect for creating space for your oil bottles, herbs and cookbooks.
Characteristics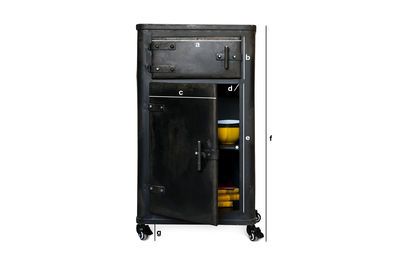 a. 34 cm
b. 15.5 cm
c. 32 cm
d. 35 cm
e. 48 cm
f. 80 cm
g. 5 cm
Weight and Dimensions
11,50 kg
45,00 x 81,50 x 36,00 cm (Length x Height x Width)
Material Details
100% metal product
Matte finish
Raw finish
Items of very good quality, fast delivery...
Very nice article. Good quality and good finishes.
Nice furniture but expensive
Very nice quality product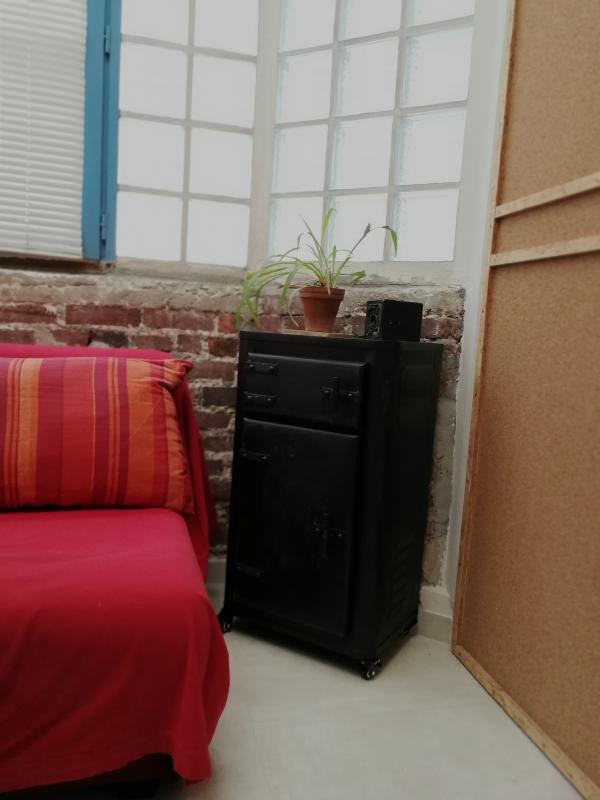 "Practical with its wheels and beautiful in my interior!"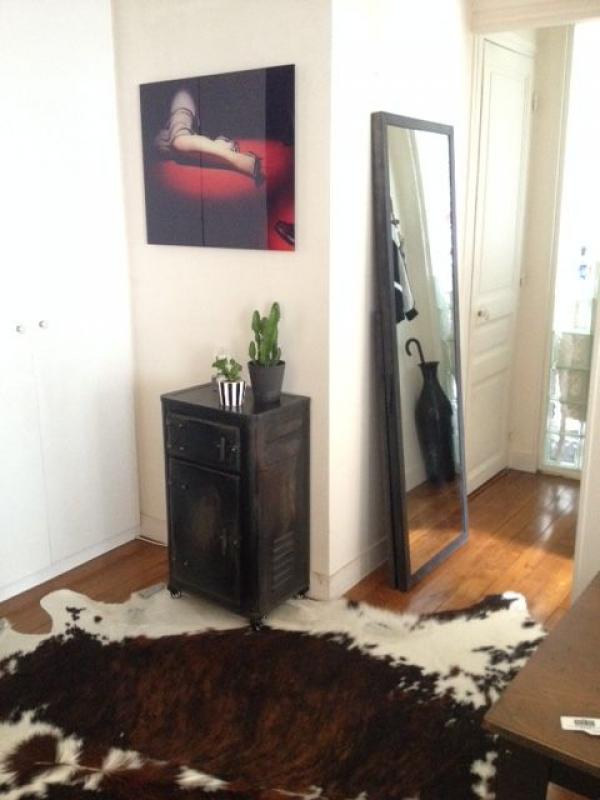 "The cabinet Mox is THE character piece I was searching for so long, its industrial style is reminiscent of flea markets and it has ideal dimensions for the entrance. Its generous storage space is very convenient."
The ideal room according to PIB
Products similar to the Mox Cabinet