Large Svendsen sofa
£1220
Chic and comfortable three-seater, with irrestible retro lines
This sofa lays claim to a fifties look with its cylindrical armrests and compass legs. It is also very comfortable with the use of high-density foam supported by webbing stretched over a wood frame.
This scandinavian sofa will go perfect with scandinavian chairs and has a robust beige cover, with a good density of 440g per m2 and that is completely removable.
The 18cm high solid wood legs can be unscrewed.
Two-seater sofa and armchair also available.
Characteristics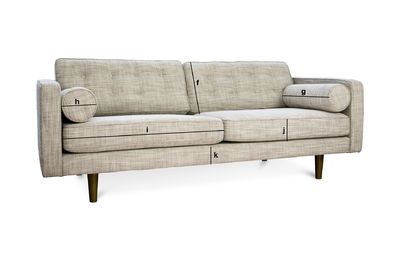 a. 204 cm
b. 89 cm
c. 79 cm
d. 43 cm
e. 18 cm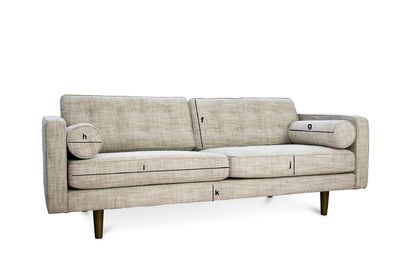 f. 40 cm
g. 54 cm
h. 18.5 cm
i. 92 cm
j. 14.5 cm
k. 10.5 cm
Weight and Dimensions
52,00 kg
93,00 x 80,00 x 205,00 cm (Length x Height x Width)
Material Details
Solid wood
Enhanced seating comfort
Dense inner padding
The ideal room according to PIB
Products similar to large Svendsen sofa