4,8/5,0
Unrivalled customer satisfaction
Personal
assistant
FREE SHIPPING
6 Magical Days
Free shipping from 300 GBP
Also benefit from exclusive offers on a selection of products

STYLING PROJECT
Interieur Design Moodboards and Schemas
The Project Overview
The Stylism project is a brand-new component of pib, a fruit of our one year's planning and preparation, based on the aspiration to share more our vision of the design and enhancement of spaces with our community. We want to put into practice the ideas initiated between the design and use of furniture, between the design of an article and its realization. With the main styles of our collection tracing back the great stylistic movements of the 20th century such as industrial movement, Bauhaus, Art Deco, Mid-century Modern, International Style, and Shabby Chic, our objective is to help develop the general ideas of each style and deepen your understanding by offering decorative experiences for the different settings and living spaces of the house. The styling project thus aims to put into practice our expertise and experience in the service of the composition of harmonious and sustainable habitat.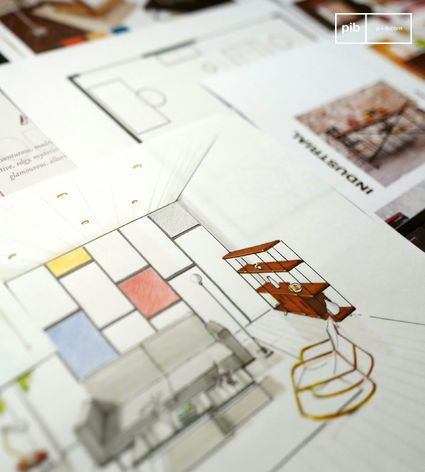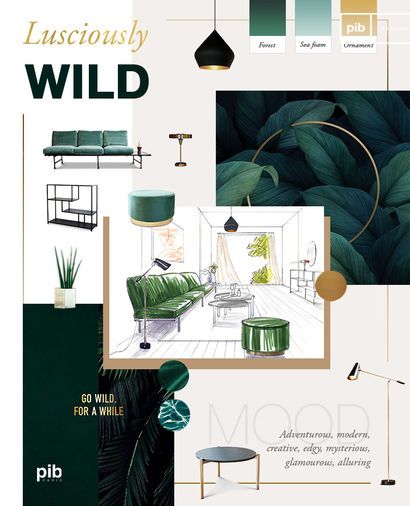 Discover the styling boards
Pib is now eager to present this initiative which starts by recalling the fundamentals of the different styles represented. In addition to essential information for understanding each movement, we would like to offer practical decoration advice. Each article is full of useful and easy-to-apply tips and tricks, adapted to each style of the selection so that everyone can personalize their decoration on their own. Each mood board is crafted from different sources of inspiration whether our own products and history or specific details of the period. From there, the styling board, or schema, is worked out, based on the color palette chosen and materials selected and with the products inspired by the style. The scenes in the schema represent a palette of the proposed habitat to show how a collection of products can be assembled and decorated in the most authentic spirit of the intended style.
All-rounded supportt
Supporting you and being a source of proposals is the first step so that we can share our creativity and our energy. Our ultimate goals are to build a universe of well-thought, well-designed products that suit all the necessary requirements of modern life, but also to support our customers with every step of the way to achieve a comfortable, loving and stylish home, from inspirations to selection, from purchase to maintenance of each and every piece. Our special interior decoration and styling service is also available - by appointment or on plan - to assist you in the process of fitting out your living spaces.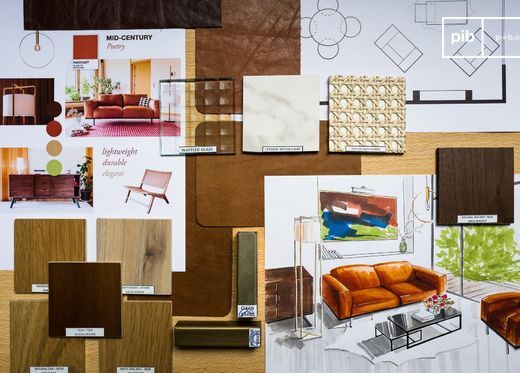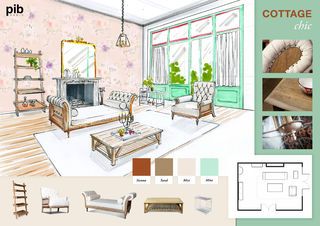 Create an elegant and relaxed decoration with warmth and style of decoration with a retro and natural spirit
SHABBY CHIC - 29-Oct-2021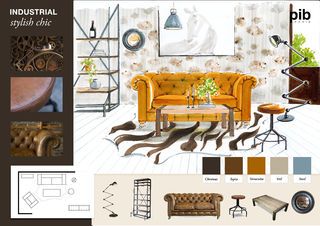 Create a stylish and elegant living room with the robust industrial style adapted after World War II
INDUSTRIAL STYLE - 08-Oct-2021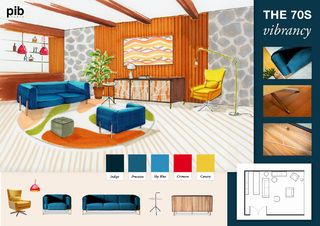 Create a fun, bold and intricating living space with an abundant range of colours, textures and materials.
THE 70s STYLE - Individualistic approach to postmodernism - 23-Sep-2021