4,8/5,0
Unrivalled customer satisfaction
Personal
assistant
FREE SHIPPING
6 Magical Days
Free shipping from 300 GBP
Also benefit from exclusive offers on a selection of products

SHABBY CHIC
Worn furniture, white linens, soft ruffles, delicate floral prints, all unfinished and welcoming, Shabby Chic can be easily adapted to almost every home. After nearly 40 years, the style still stays true to its original concept that Rachel Ashwell described as 'beauty, comfort, function'.
I have read somewhere that the most beautiful word in the English language is 'summer afternoon'. It is so enchanted that it has the kind of magic that would take you to a serene getaway. It's 3 o'clock in the afternoon. The air is soft and mellow with scents of lavenders and roses. The breezes flow through the lacy curtains making gentle movement. There, you lay down on a soft, sofa, drowsy and light, eyes half-closed and mind wandering along the shadows of leaves playing with slanting sunlight on the wooden floor. You are safe and sound, embraced in the warm welcome of the nature and beauty. If there is a decoration style that encapsulates this very spirit and atmosphere, one that can recreate a haven of coziness and homy feeling in your living space, it would surely be Shabby Chic.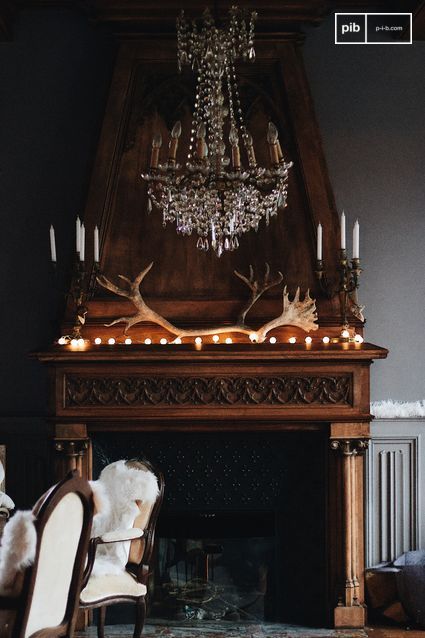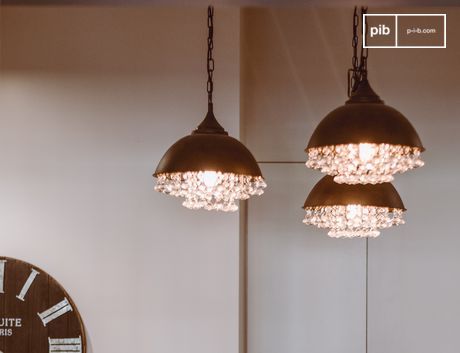 "The principles of the style are beauty, comfort, function"

Rachel Ashwell
Origin
The term Shabby Chic was first coined in the early 80s by a British designer, Rachel Ashwell, in an interview with the American The World of Interiors magazine. At the time, a new wave of decorating styles had emerged in Britain using paints and paint effects. It became so popular she used it as her business name and trademarked it in 1989. By then Shabby Chic was particularly popular on the West Coast of America in places such as LA and San Francisco. Shabby chic interior designers admired Mediterranean styles as seen in France or Italy and were strongly influenced by the grandeur of French country style living and Louis XIV style antiques.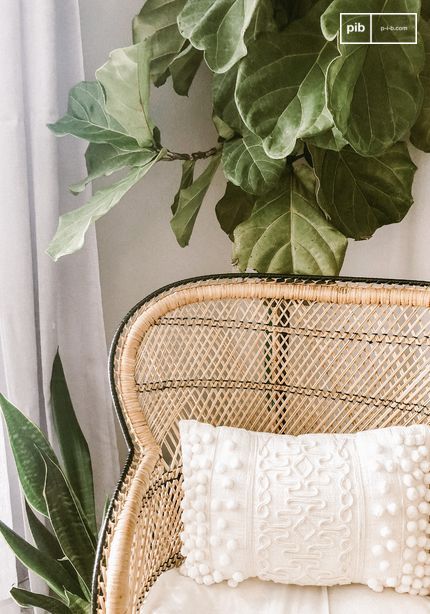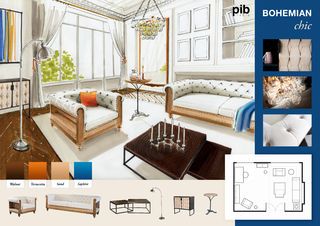 The mixture of grandeur and bohemian style that exudes comfort and Parisian glamor is surely guaranteed.
SHABBY CHIC - 04-Aug-2021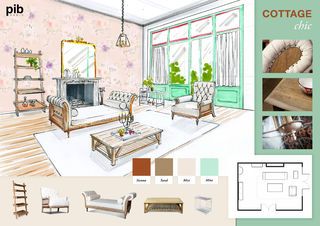 Create an elegant and relaxed decoration with warmth and style of decoration with a retro and natural spirit
SHABBY CHIC - 29-Oct-2021
Elements of Style:
Feminine and romantic, the Shabby Chic style relies on light and soft colors embellished with and country patterns like flowers and plants. Add in candles on antique holders and bouquets of dried flowers in ceramic or stoneware vases, this style brings a breath of fresh air and elegance to your interior. It is particularly cherished in the living room and the bedroom for its comfortable and snuggly side, but it also adapts to the kitchen and the bathroom for a house full of charm.
Color palettes featuring white, cream, light gray, and a rainbow of pastels
Cozy and easygoing textiles, like flannel, cotton, and linen
Mix of feminine textures like embroidery, lace, engravings, and adornment
Homey patterns, like gingham, florals, and ticking stripes
Machine aesthetics
Distressed or worn furniture and fixtures
Sun-drenched, airy spaces that bring the outdoors in
Original or reclaimed wide-plank wood flooring
The shabby chic aesthetic also expands to the garden, with the same design principles of using timeworn garden furniture and feminine accessories.
Decoration with shabby chic style
It is not exactly an ancient decoration style, if not one of the most recent but it is vintage-inspired, old flea market finds mix-and-match with new items to bring out the aged, worn-out patina under modern coats of pain. In fact, one of the most prominent features of this style is the 'high-low end' approach to create an unpretentious, sophisticated and elegant look.
Though very charming, this style can be too much quite quickly. The accumulation of trinkets and ornaments elaborated details and patterns and voluminous crystal chandeliers can give a room decorated in Shabby Chic from head to toe an overdone, museum-like, dated side. With details sparingly used here and there, a vintage rug or a French armchair upholstered in tactile fabric, it can bring charm and warmth even to a minimalistic space as an invitation to cozy up and stay in for a little longer.
Variants of shabby chic style
English Cottage Chic
Beach Cottage Chic
French Country
Gustavian Chic
English Cottage Chic
English country style emphasizes coziness and our relationship with nature. Elements are drawn from English country homes that often feature steep, thatched roofs, manicured grounds, and effusive gardens.
Beach Cottage Chic
Beach Cottage Chic is more relaxed and simplified. It is really all about bringing that laid-back feeling you get on the beach right into your home. Reflecting the beauty and charm of coastal living creates a warm, inviting, welcoming, and relaxing atmosphere.
French Country
French Country style design with its rustic elegance, has emerged from the scenic villages of the south of France to become one of the most popular styles of interior design around the world. The look is casual, inviting, and fuss-free, yet balanced with sophistication and refinement.
Gustavian Chic
The Gustavian style, as it is properly known, was brought to Sweden by King Gustav III following a visit to the Palace of Versailles, where he was so impressed by what he saw that, upon returning home, he decided to create his own 'Paris of the North'. It is a pared-back version of French neoclassicism. Since then, the Gustavian style has been intimately associated with what has been designated as specific Swedish cultural heritage, linked to Swedish tastes and interior design.