Lateque industrial seat
£95
Very rough finish, solid teak seat
The slightly oxidised grey finish to the legs of the adjustable stool Lateque stool gives it genuine industrial style, which is showcased by the circular teak seat.
Height adjustable from 46 to 65cm.
Seat diameter: 28cm.
Available to order with a distressed red leg frame.
Characteristics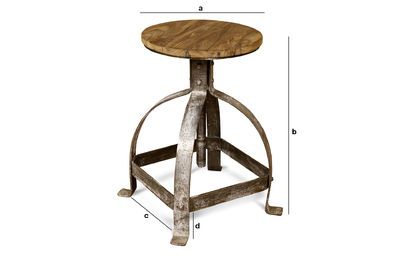 a. 30 cm
b. 45 cm
c. 35 cm
d. 6.5 cm
Weight and Dimensions
12,00 kg
33,00 x 48,00 x 33,00 cm (Length x Height x Width)
Material Details
Solid wood
Oxidized finish
Teak wood
Very nice stool - good quality, matching the description
Very good product. Great finish. Not very comfortable but thats not the case for these kind of stools anyway. The adjustable height can als be used to sit at a table or at a bar
Stool is very solid and of has a beautiful effect in my bathroom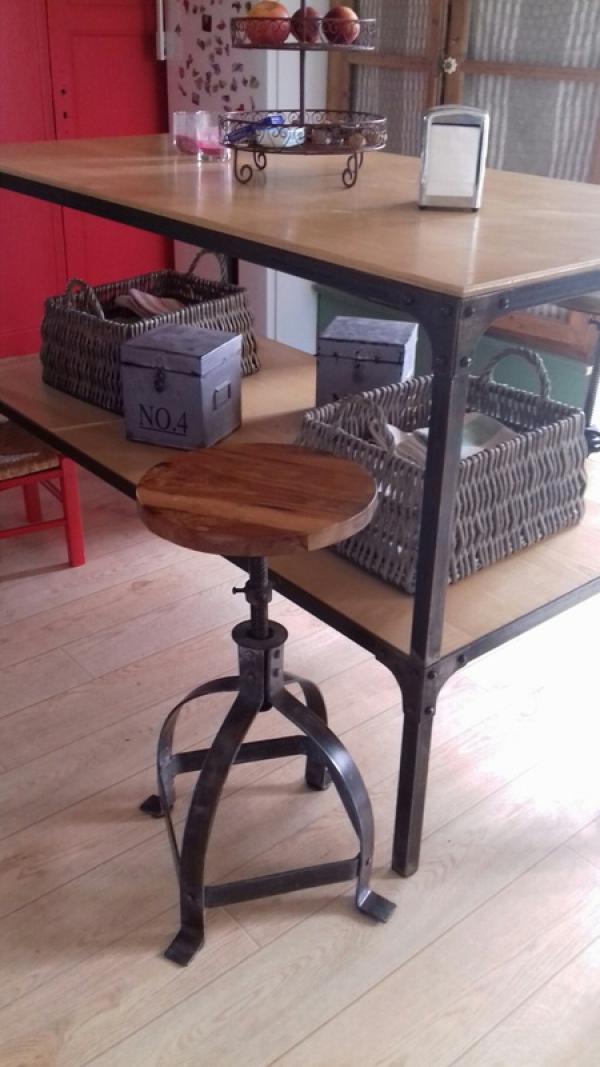 "This nice stool joins the useful with the pleasant."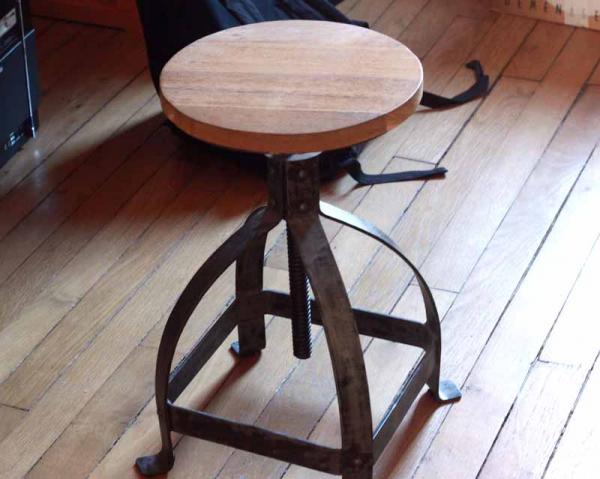 "A wonderful stool for my workshop"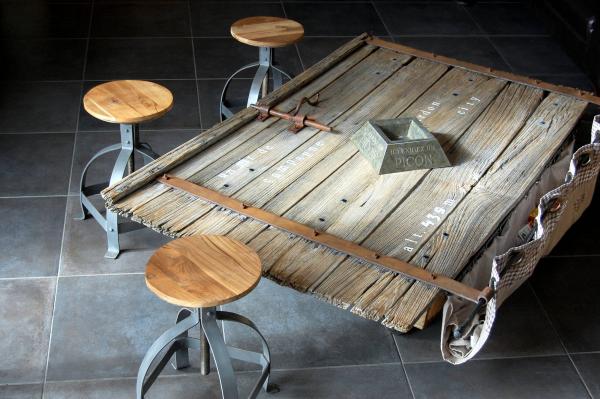 "The industrial Lateque stools fit perfectly well with the old stable door of our Limousine barn transformed into a coffe table."
The ideal room according to PIB
Products similar to lateque industrial seat