Komais metal ceiling light
£235
Komais metal ceiling light
Large 60cm suspended lighting
This is a light for the centre of a room or above a table. Its shape and matte black colour give it an industrial look, rendered distinctive by its hammered finish.
Lamp power: up to 60 Watts. The brightness of a traditional light bulb of more than 250 Watts if you use a low-energy light bulb.Functions with a standard E27 screw base bulb of up to 60 Watts, or with an energy saving bulb which has the brightness of a traditional bulb of 250 Watts.
The length of the cord is approximately 150cm
there is a circular fixture which is used to hide the wiring and acts as an enclosure, which is installed with the use of two screws
Characteristics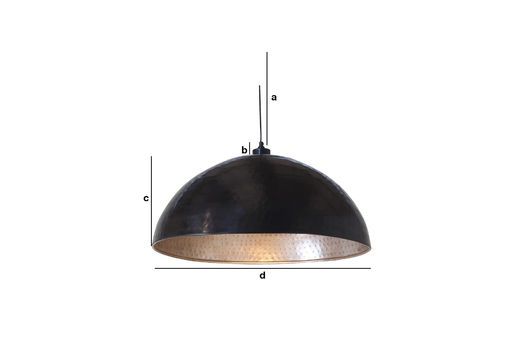 a. 100 cm
b. 5 cm
c. 26 cm
d. 62 cm
Weight and Dimensions
2,90 kg
60,00 x 35,00 x 60,00 cm (Length x Height x Width)
Material Details
100% metal product
Matte finish
Hammered finish
Verified order of 20 February 2017
Good product
Verified order of 03 May 2015
As on the pictures, great
Verified order of 16 November 2014
Quality product in the desired industrial style
Verified order of 12 November 2014
Very nice rendering, ideal size for my kitchen island. Very bright with bulb E27 to 60W. I do not regret my purchase.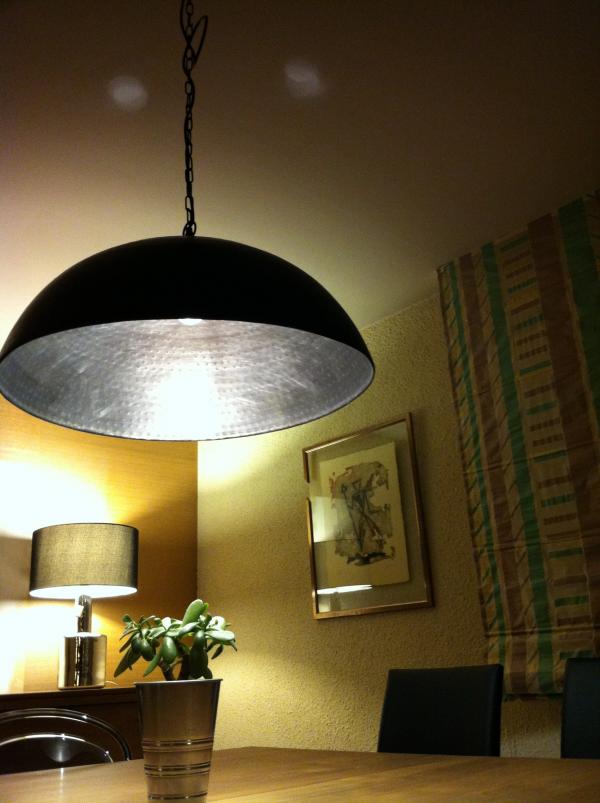 "Wonderful light. No regrets to have cracked!"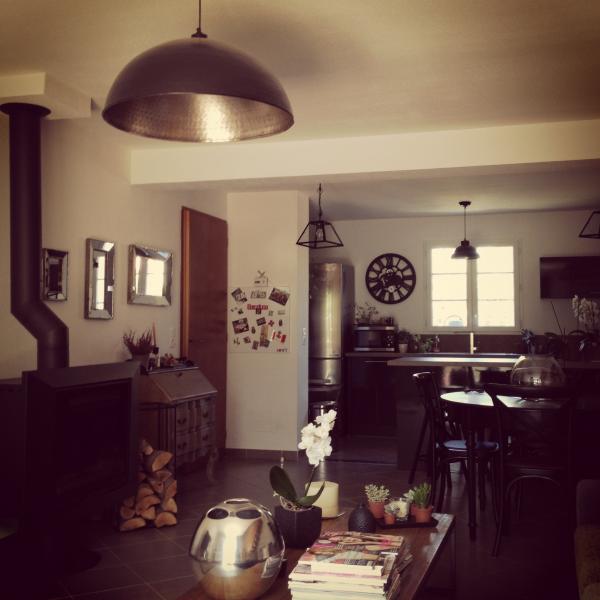 "In the foreground the Komais ceiling light and in the back the black workshop ceiling light. They are perfect, I love it!"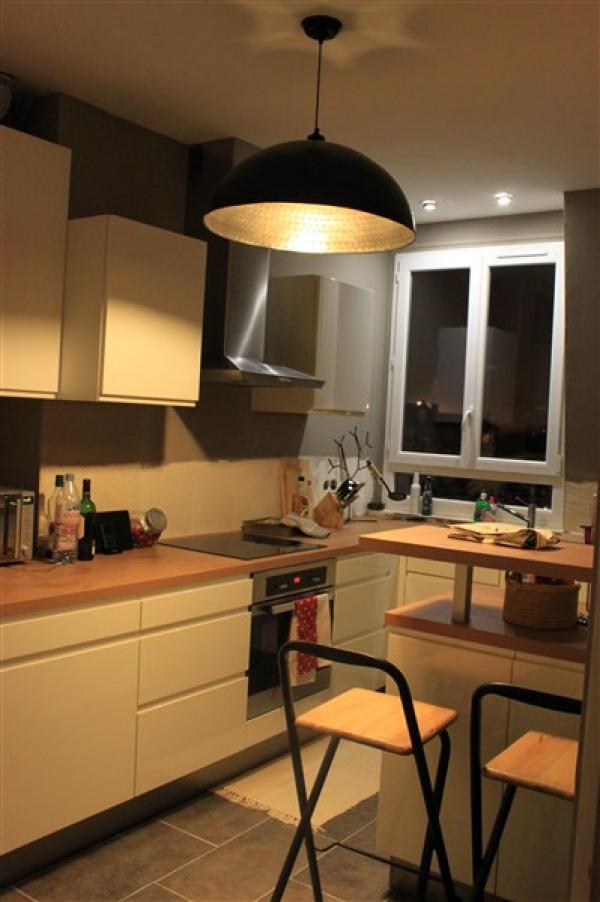 "We are very pleased with the purchase of this chandelier that goes very well with our modern kitchen and our two stools found in a flea market ... golden light that gives a warm atmosphere to the room! Only thing missing: the black credenza"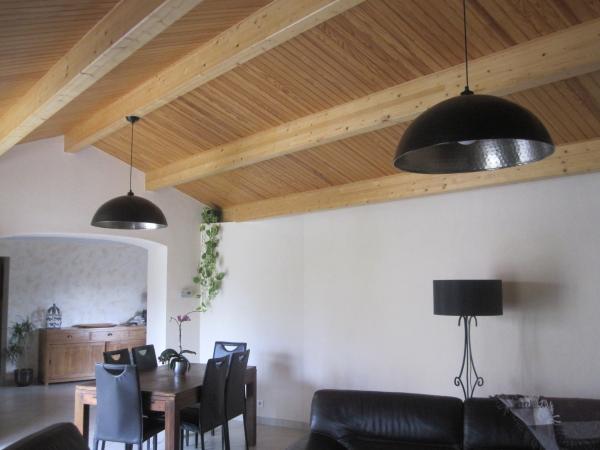 "For this charming room, these metallic hammered hanging lights are the lightings that were missing to decorate the place and enhance this roof with beams and the mixture of materials such as wrought iron, leather, wood..."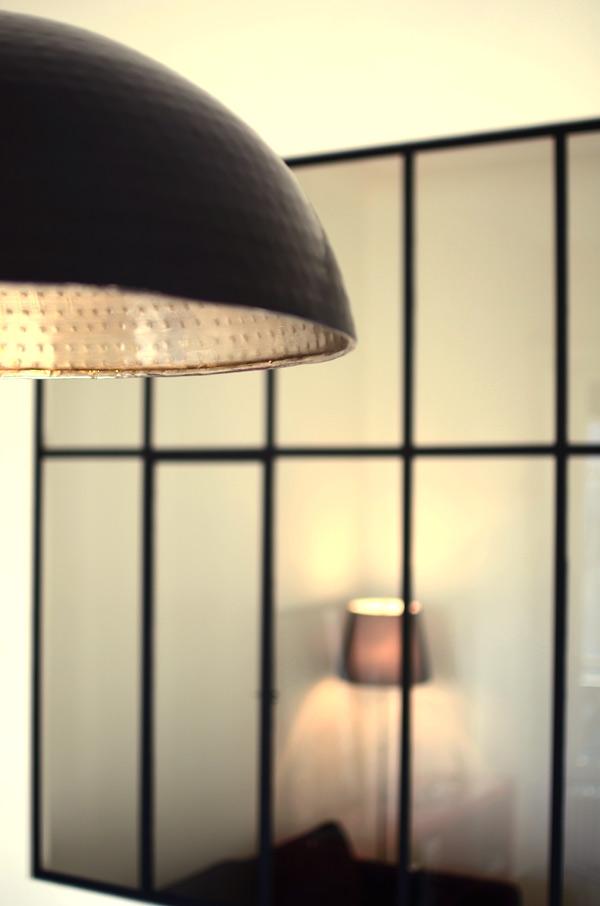 "The metallic ceiling light KOMAIS fits perfectly into an old, industrial and modern interior! Superb piece that enhances the handwork with its hammered finish!"
The ideal room according to PIB
Products similar to komais metal ceiling light