Metallic stool Tubisteel
£170
Products similar to metallic stool Tubisteel
Side table or original seat, 100% vintage and industrial style
Designed with galvanized steel and riveted brass panels, the metallic stool Tubisteel displays its industrial origins combined with a round shape.
This small piece of furniture may also be used as a very trendy bedside table or on either side of your sofa as a side table. It is terrific in combination with the coffee table Tubisteel.
On the top side of the product can be a darker surface or a consistent colour. Contact us for more information and we will help you.
Characteristics
Weight and Dimensions
5,50 kg
43,00 x 35,00 x 43,00 cm (Length x Height x Width)

Verified order of 11 November 2015
Original sttol. Very good quality

Verified order of 27 May 2015
The two stools are very beautiful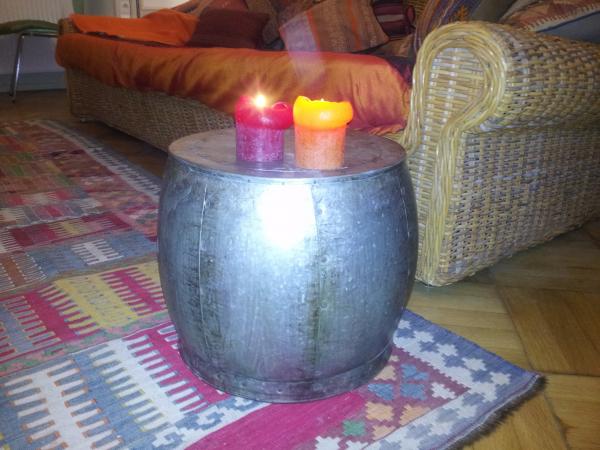 "very nice... a real eye-catcher ! The stool Tubisteel as a side table. "