Wood Factory wall clock
£90
Industrial workshop clock, painted wood and with a glass front
Perfect for added a vintage look to your wall, this wooden 37-centimetre diameter clock has a glass front so you can easily get to the hands, which are quartz-driven. The 1950s-style antique clocks numbers are very easy-to-read, and its distressed paint gives it a retro look reminiscent of an old workshop.
Characteristics
Weight and Dimensions
2,20 kg
37,00 x 37,00 x 12,50 cm (Length x Height x Width)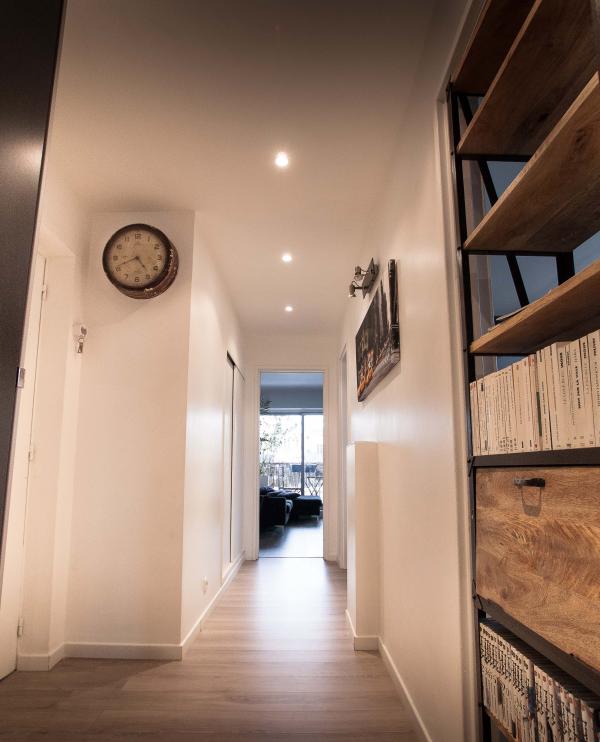 "Super clock "Wood Factory" placed in the extension of the corridor, in front of a shelf revisited as a workshop bookcase."
Products similar to wood Factory wall clock