Billünd Scandinavian coat rack
£100
An original accessory to hang up your clothes
With its original Nordic style, this wooden coat rack will surprise your guests, while adding a touch of Nordic light wood design to your entrance hall.
An ideal coat rack for an entrance hall, it will also be very useful in a bedroom or to hang your bathrobes in the bathroom.
Easy to fix to the wall using two screws this modern coat stand is fixed between.
Characteristics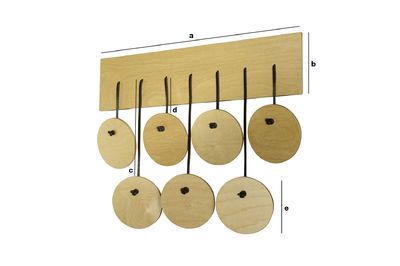 a. 52 cm
b. 13 cm
c. 18 cm
d. 7 cm
e. 12 cm
Weight and Dimensions
1,10 kg
52,00 x 38,00 x 2,00 cm (Length x Height x Width)
Material Details
Easy to combine
Varnished finish
The ideal room according to PIB
Products similar to billünd Scandinavian coat rack