Ceramic hook coat rack
£55
Hang up six coats and add authentic charm
One and five double-hook models also available.
Characteristics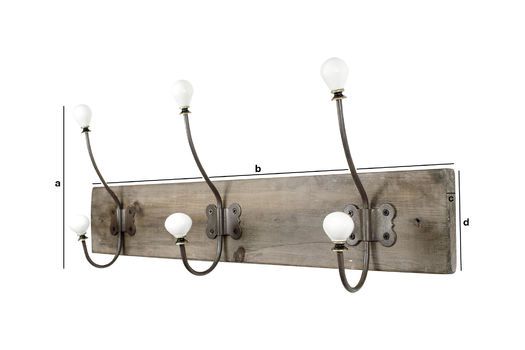 a. 21.5 cm
b. 55 cm
c. 1.5 cm
d. 10 cm
Weight and Dimensions
0,50 kg
55,00 x 23,00 x 10,00 cm (Length x Height x Width)
Material Details
Easy to combine
Ceramic product
Brushed finish
Raw finish
Verified order of 13 November 2016
The product is just how I expected it to be. Just as it was described on the website
Verified order of 14 January 2017
Aesthetic and practical!
Verified order of 05 March 2016
Very good and beautiful product
Verified order of 08 January 2015
very beautiful but different dimensions so a problem to assemble them
Verified order of 28 December 2014
Good price/performance ratio
The ideal room according to PIB
Products similar to ceramic hook coat rack