Silver-plated scissors wall lamp
£345
Silver-plated scissors wall lamp
Beautiful swing-arm extendable wall lamp, quality finish
An aficionado of swing-arm scissor lamps? You will adore this one, with its rounded arms and very polished silver-plated finish. An original lighting fixture that is reminiscent of mid-century industrial design.
You want to connect this apply to an outlet rather than directly into the wall? Let the wire hang instead of introducing it in the bottom bracket, and plug in a wired switch in which you have added the black wire that will end with a standard plug.
Lamp shade diameter: 21cm
Works with an E27 large screw light bulb. Lamp power up to 40 Watts with an incandescent light bulb.
Characteristics a. 40 cm
b. 3.5 cm
c. 24 cm
d. 50 cm
e. 10 cm
f. 13 cm
g. 10 cm
h. 21 cm
Weight and Dimensions
3,20 kg
21,00 x 40,00 x 70,00 cm (Length x Height x Width)
Material Details
100% metal product
Silver finish
Glossy finish
Elements of brass
Silver plated
Verified order of 17 February 2015
Super quality, super rendering!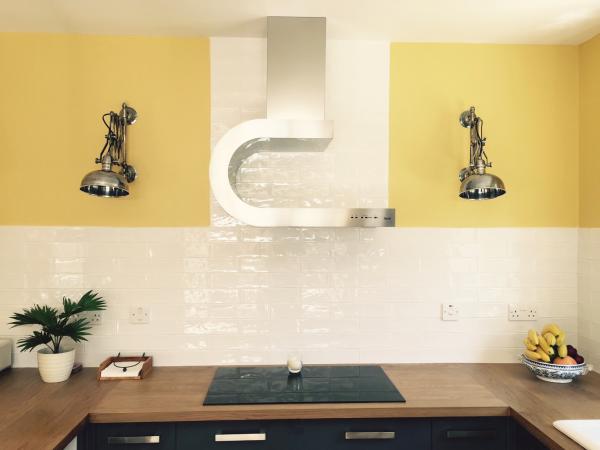 "Silver-plated scissors wall lamps in the new kitchen!"
The ideal room according to PIB
Products similar to silver-plated scissors wall lamp