Home accessories are necessary items to personalise your living environment! Here you can read all about the latest trends and the range of products available.
Why use home accessories?
Decoration
Accessories are very important to decorate your home and feel cozier with furnishings and fittings. Mirrors, pictures, vintage coat hooks are essential elements that brighten up your home! Every house should possess its own spirit and atmosphere. We can achieve this by choosing the best home accessories. One of the most popular home accessories are flowers, they will bright up every living room and give a feminine note to your interior decoration. On our website you can find many different vases to decorate your home in a blossomy character.Home accessories make a great atmosphere in any room of your home. You should consider adding furniture such as scandinavian shelves, which can be used for souvenirs, sculptures and candles to make your home even cozier.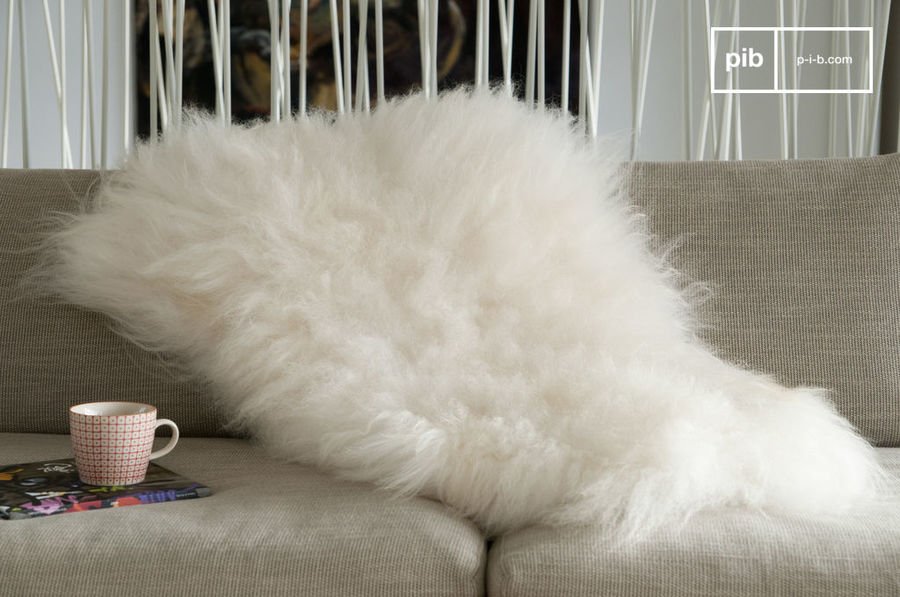 Sheepskin iceland
Decoration ideas
Whatever style you prefer, industrial, scandinavian or shabby chic, on our website you can find decoration items in all 3 interior designs. Decoration makes your home to something special and gives it an individual character. What exactly defines your interior design? Is it your love for retro furniture or your preference for all industrial furniture? Your home accessories should be in the same style as your interior design to create a harmonious image. Personalize your home with family pictures or pictures of friends to make your home a personal place, you always want to come home to. With our selection of colorful frames you can put many pictures in the frame and decorate a whole wall with it.
More home accessories
Decorative cushions and pillows
Cushions are a must have to decorate your home! These home accessories make your couch and armchair to an oasis of relaxation. Furthermore the colours of the cushions make your home more highlighted in color and more comfy. Cushions can be used on sofas, armchairs, chairs, beds and benches and will make them more comfortable. Have a look at our range of cushions with different motives and colors that will bring an amazing atmosphere into your home. Especially cushions in scandinavian design bring their wonderful Scandinavian influence into your walls. Colours in blue and white can be easily combined to any interior design style.
Decorative Accessories
It's often the small things in our homes that say the most about who we are. Our great selection of decorative accessories will help you add plenty of personality to your space. Turn your house into a home with a selection of decorative accessories with our homeware. Whether your style is contemporary or you favour a more traditional approach to interior decoration, we have a range of high quality accessories including antique clocks and candle holders to add the finishing touch to your space. With the power to transform a house into a home, there is no easier way to express your personal style and enhance the feel of any living or work space than through carefully chosen decorative home accessories.
Where you place those accessories also has an importance. If you have Scandinavian-like accessories, you should display them on a modern scandinavian bookcase if you have some spare space. If you do not, a scandinavian console table will be the perfect alternative.
Lighting collection
Stylish mirrors
Essential to creating a stylish living environment, decorative accessories not only add a personal touch but also finish a home. Whatever your style, from scandinavian to shabby chic or industrial, there are endless options! Mix and match from across our ranges to create an eclectic and wholly individual scheme. Combine industrial decor accessories with tactile fabrics, incorporating up and coming designers with household names for the ultimate in home accessorising. Add splashes of vibrant colour with decorative cushions, mirrors and lightning.
Stylish mirrors
There are different kind of mirrors: wall mirrors, dressing table mirrors, free standing mirrors, bathroom mirrors whatever mirror you chose it will enlighten your home. Mirrors make your home look bigger and brighter. A mirror is always a good choice to decorate your home and turn it into something special! Have a look at our great range of mirrors to find the perfect home accessories you were searching for.