French shabby chic : accessories
The refinement of one's interior is a major step that we particularly enjoy, and for that, accessories are numerous as they help us to acccomplish this mission.
A French shabby chic decor can be set in many different ways, thanks to many different kinds and styles of accessories.
As passionate collectors, your findings will can also be set on walls.
For a more soft and discrete shabby chic decor, just a few objects well chosen can be enough. For the garden, a shabby chic wooden bench with rustic wooden stool are everything that is needed.
Combining objects of different periods is also advised to find the perfect French shabby chic match such as modern lines and furniture with antique objects.
On the wall, floor, or even on shelves, French shabby chic decor can be seen and showed with sensibility.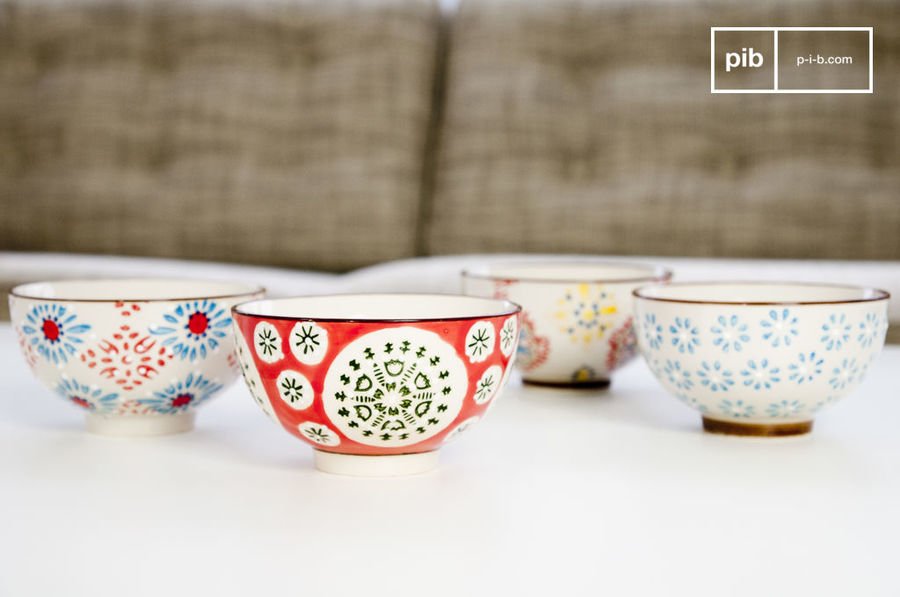 Four Tzigane Bowls

>
Paintings, ceramics, porcelain: the delicate shabby chic furniture
Paintings on wall can be accumulated when they come from the same theme such as landscapes, fashion, or combined respecting different artistic techniques; for example black and white, or watercolor for a more shabby chic decor.
Glass and ceramics can be used amusingly associating objects of many eras, and designed differently.
A game of light must be set around these objects, in order to play with their color and transparency, for a successful shabby chic furniture.
Unusual vintage objects are also good ideas, and now often used in a living room or bedroom, such as an antique heater or a old door that you can just set on a wall.
These findings are considered as decoratives thath can be set in order to dress a wall.
On tSur les étagères d'une vitrine ou d'une console haute, hors de danger, la porcelaine s'affiche comme un objet captivant.
Pour un effet harmonieux, placer un joli miroir non loin afin d'attirer une lumière naturelle sur ces objets raffiné.
>