What is a Tiny House?
A Tiny House is a house that, unlike a permanent house built on land, is mounted on a trailer-type platform. Therefore, it can be moved at any time, as soon as its owners want to change the outside-view. The platform that supports the tiny house might also be used to know what the total loaded weight may be, or even the space it will take on the floor. It is easy to see that we are no longer talking about the classic house.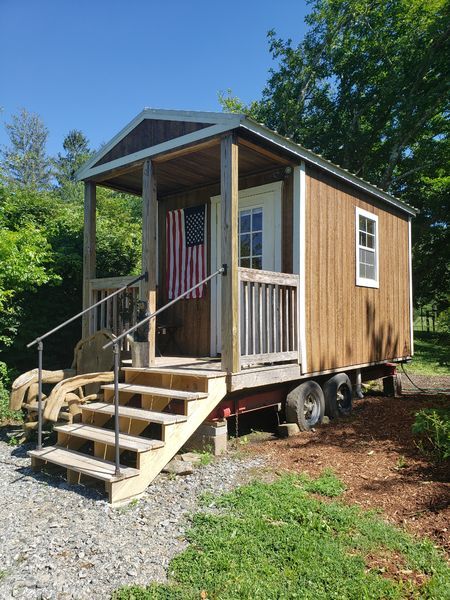 American Mouvement
when it comes to tiny houses there is a need to be full of good ideas and tips, so that these tiny houses become welcoming, comfortable, warm spaces, up to the expectations of the ever-growing lovers of this type of housing.
Many people have dreamed at some point of their lives of escaping, leaving a traditional and monotonous daily life, and have bought a van to embark on an adventure. Today, these same people, although attached to the idea of having an alternative habitat, continue to be lovers of nomadism.
Design ideas
The interior space of a tiny house, being much smaller than that of a classic house or apartment, you have to be ingenious to optimize the available space. The smallest piece of furniture can become, with a little trick, an interesting storage space by using its interior volume to house everyday objects.
A staircase leading to the upper level, for example, can see its steps transformed into large storage drawers that protect their contents from dust. A sofa can be equipped with a chest in its lower part, in which, depending on its width and depth, larger objects can be accommodated. Even fixed window sills can be used to place everyday objects like books or plants.
Sliding doors are also preferred, as are casement windows that open outwards so as not to disturb people sitting inside. Finally, the windows that open in accordion can also be interesting to optimize the interior space, while providing a beautiful aesthetic effect.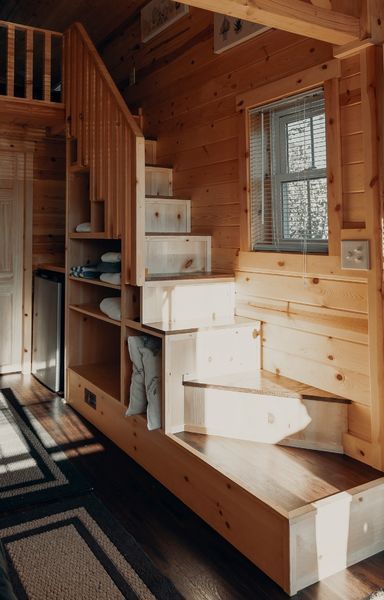 Stairs with storage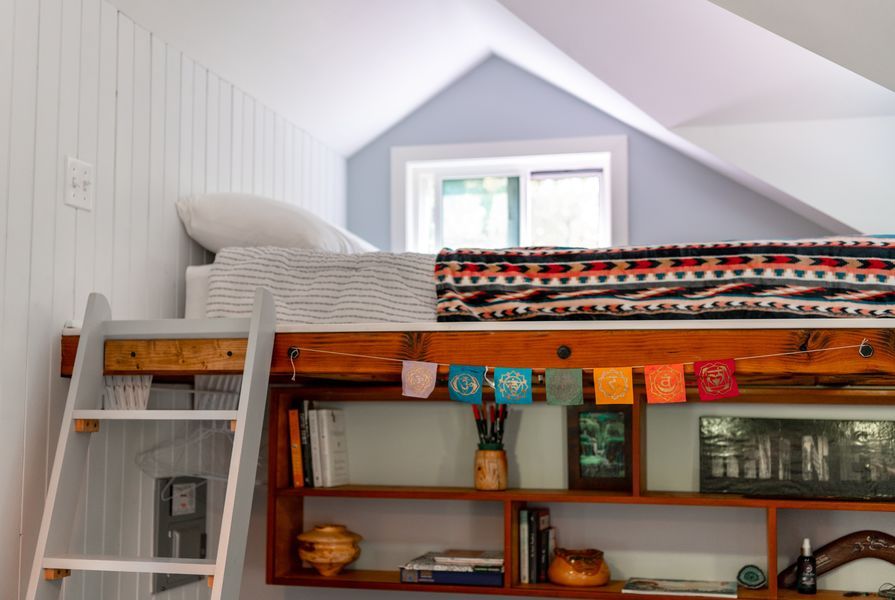 Mezzanine
The advantages of choosing a tiny house
The advantages of opting for a tiny house are numerous. Here we list some of them:
To begin with, the warmth of a wooden environment, usually fir or larch, provides incomparable pleasure. It is also ecological. It is possible to make the exterior out of logs to recall mountain chalets and thus integrate it into its surroundings, giving it the aesthetics of a classic solid wood house.
Tiny houses save energy, thanks to efficient insulation. In addition, they have excellent weather resistance thanks to the specific treatment of the wood. Its windows also offer a pleasant clarity in the interior space, optimized thanks to an interior mezzanine generally intended to accommodate a bed.
Furthermore, tiny houses have two specific advantages: The ownership of a building license is not mandatory since the tiny house is considered a caravan. As a result, the tiny house is not subject to property taxes or local taxes. Owners are usually only asked for a tax of ?150 per year.
There are several options on the market that fit all budgets: The wooden chalet kit system allows you to assemble your self-built tiny house. It is also possible to acquire your turnkey tiny house.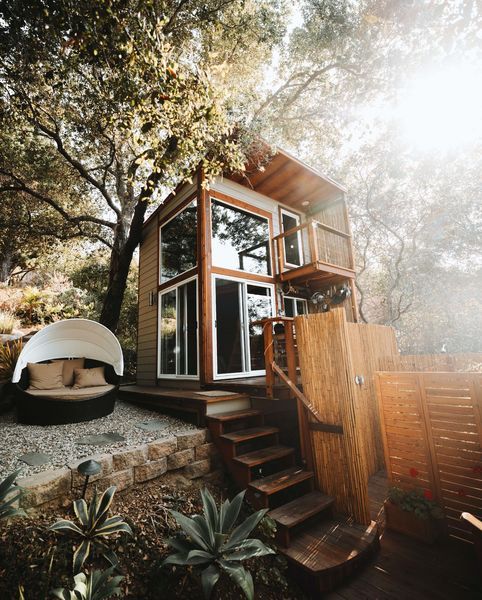 The dream of possessing your own home
A key house at hand
The design office takes into account all your requirements and your most diverse wishes taking into account your overall budget. Thus, certain technical options allow to achieve solid savings: For example, dry toilets avoid the installation of pipes while being ecological. They also prove to be efficient in the use of water.
Regarding the water supply, several options are proposed: In the event that a connection to a water meter is available, it is possible to connect it to the bathroom, the toilets and the kitchen. Otherwise, an onboard water system is required. This imposes the use of an interior tank (to protect it from freezing) which is detrimental to the interior space. The installation of a gravity pump is then essential, to drive the water in the best conditions to the areas that need it.
Regarding the heating system, the use of a wood stove can be an excellent technical choice. For this option, it is advisable to entrust the installation to a professional, to ensure compliance and safety. Another way to save space is, for example, by creating a sink cover in the kitchen (pull-out plate), which becomes a very practical work surface when not in use from the water point.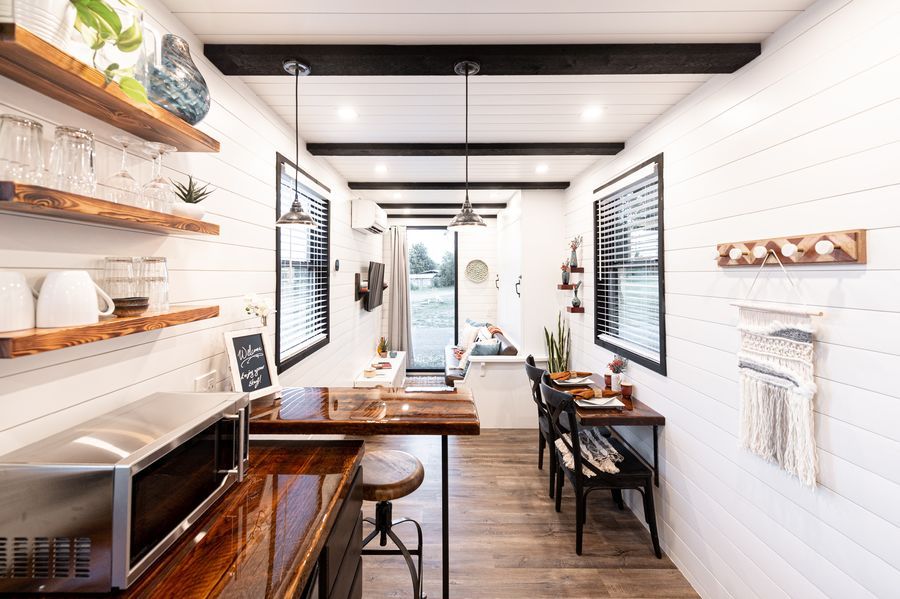 Interior of a tiny house
To conclude, the tiny house is of clear interest to anyone who wants to stand out and adopt a unique and environmentally friendly lifestyle. It is an interesting alternative to a classic construction both for its economic nature and for its ecological qualities.