What do you think about metal chairs? Too simple and cold? Metal chairs can be as comfortable as wooden shabby chic chairs. In this article, you will discover your love for metal chairs!
The history of metal furniture
Metal furniture in the exterior and interior have been very popular since the 1920s. In 1925 Marcel Breuer, the Bauhaus furniture designer and architect, began working with steel pipes. The resulting furniture made out of steel pipes from Breuer and others were very important for this era. The production of all metal exterior furniture came to a standstill during the Second World War, as the factories were used for the production of weapons. After the war these factories were used to produce metal furniture but also household items such as irons, waffle makers, radios and the first TV sets. At this time, however, many exterior furniture was made out of metal. In the 1950s, furniture made of aluminum and wire mesh was produced in addition to furniture made of steel tubing. The legs of metal furniture were often made out of thin steel bars.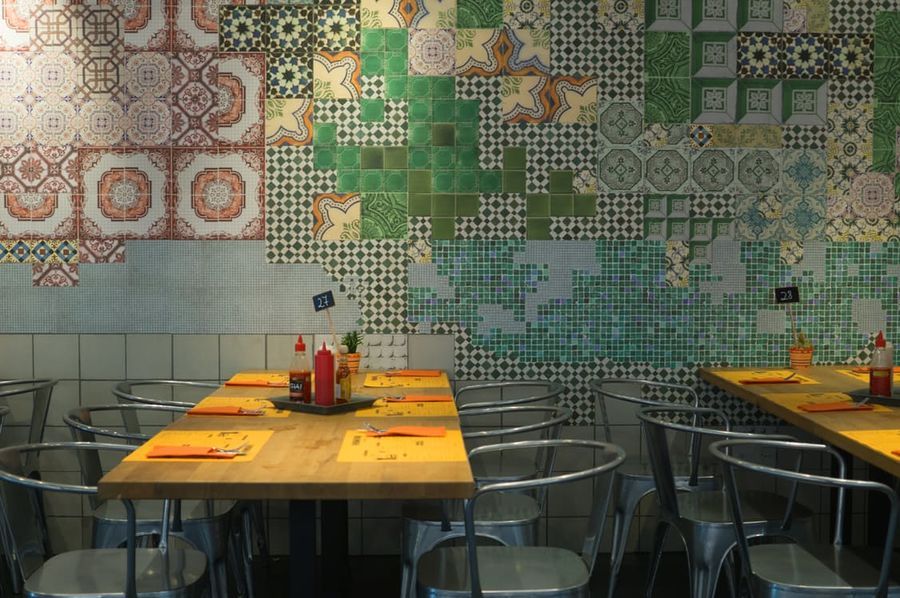 metal chairs in restaurant setting
Where can I place my metal chair?
A metal chair can be easily integrated into every home and any room. Depending on your furnishing you can choose different styles of metal chairs. For example, if your furniture is in a Scandinavian style you should go for a white metal chair. If you chose your furniture in an industrial style it is quite simple, since the metal chair already belongs to the industrial style. You can therefore choose whatever type of metal chair you want. If you love the industrial style you will probably already have a metal chair. If you are more of a vintage person and you like the used-look then you can also easily find a vintage metal chair. Don't worry, a metal chair fits to any interior style! The next question is now where to put the chair? This is easy to answer anywhere! You can really place your metal chair anywhere and it will look good. In a living room as an additional seating furniture, as well as in the bedroom, to put your clothes. But you can also use it in the entrance hall to have a seating furniture when you put on your shoes. Also in a corner of your apartment a metal chair can be a good decorative element. Thus, your home is more comfortable and looks well furnished.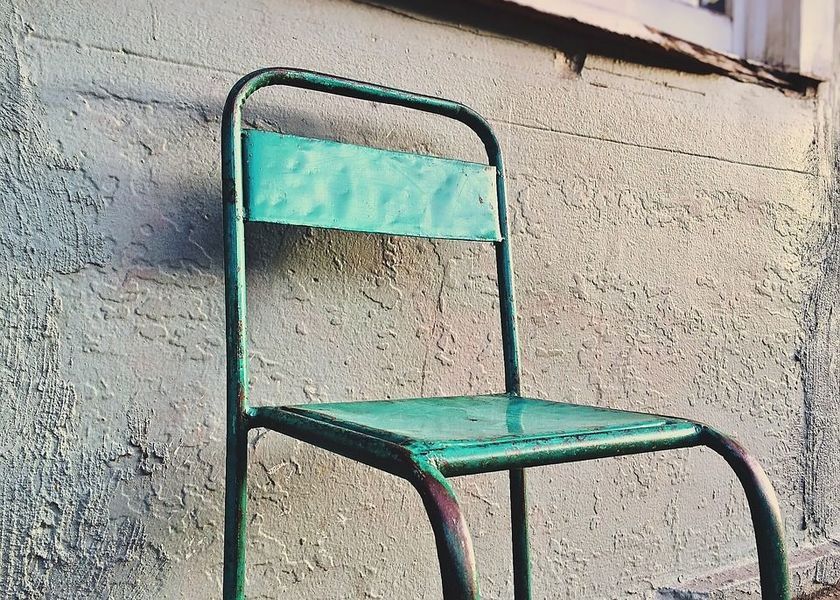 old metal chair
Metal furniture to achieve the wonderful industrial style
There are not only metal chairs that can achieve the fabulous industrial style in your home! Also other metal furniture can help you achieve the same great effect. For instance, you can buy a industrial bench and decorate it with many cushions. But also an industrial cupboard can make a great impression in your home. The combination of metal furniture with wooden furniture also gives a wonderful image. industrial dining table are also a good idea, if you are looking for something that is easy to clean and at the same time brings a modern design into your interior. As you can see there are many different metal furniture that will bring a great industrial style in your home. Tip: For more industrial look simply combine several metal furniture!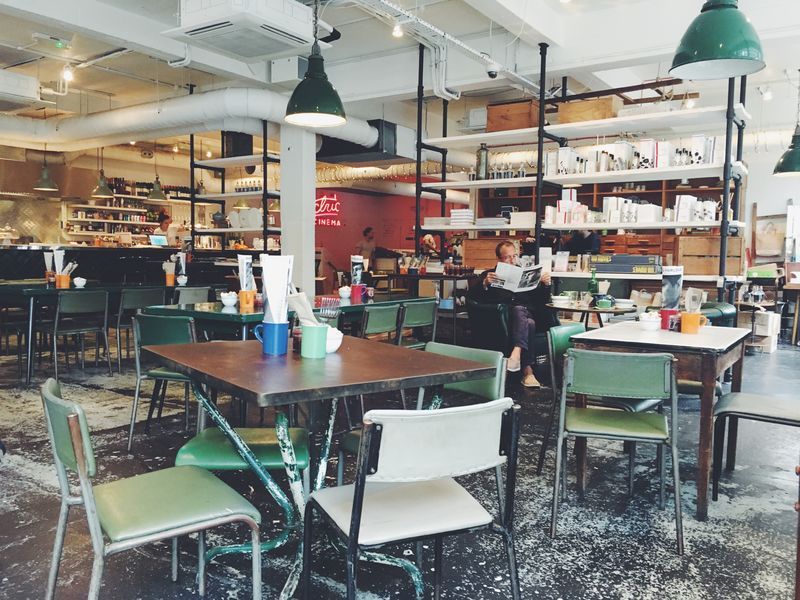 open space metal food truck
Which different types of metal chairs exist?
Metal chairs are available in many different sizes and shapes. If you are searching for something bigger then you can also go for a metal armchair with a tilted backrest. Furthermore vintage bar stools are also a very good idea to be used in the garden. These are a must-have for everyone who has a garden. What is more relaxing than spending the afternoon in the garden with a book on a comfy deckchair? With a book and a glass of wine you can perfectly relax in a garden. Most metal beds can also be stored outdoors during winter, but only when treated with a rustproofer.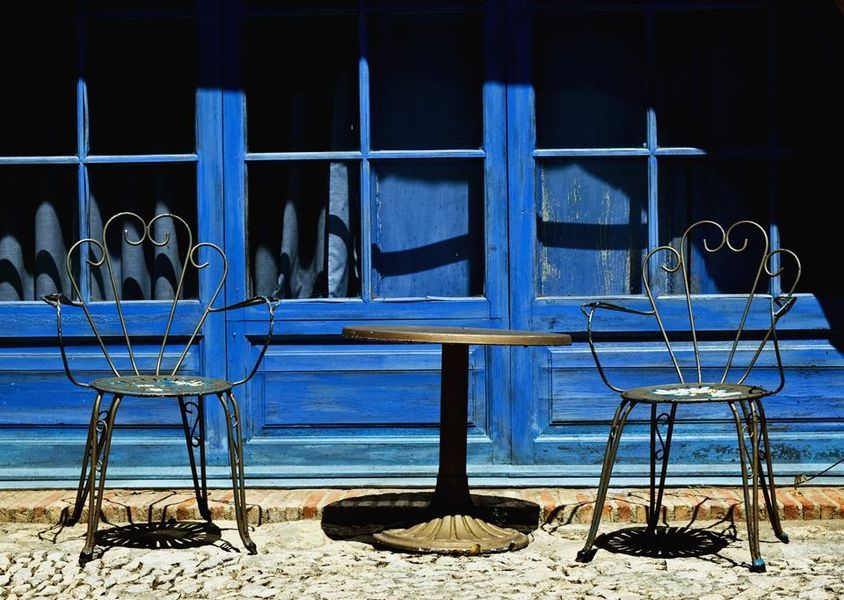 metal chairs blue setting
Various types of metal
Usually metal furniture is made out of steel or aluminium. Steel furniture is more expensive depending on the type of metal and the thickness. The type of metal is often difficult to identify after the coating has been applied. Furthermore, there is also metal furniture which is made of stainless steel or chrome. Stainless steel is known for its solidity, it's a mixture of carbon, iron and other metals. So if you are looking for something very sturdy go for stainless steel ! Iron is particularly suitable for garden furniture, since it is very heavy and therefore resistant to wind. But unfortunately it is not protected against rust. Aluminium on the other hand is very light but it is protected against rust. The use is mostly for vintage bench and folding chairs. So consider for which use you need your metals chairs first before buying!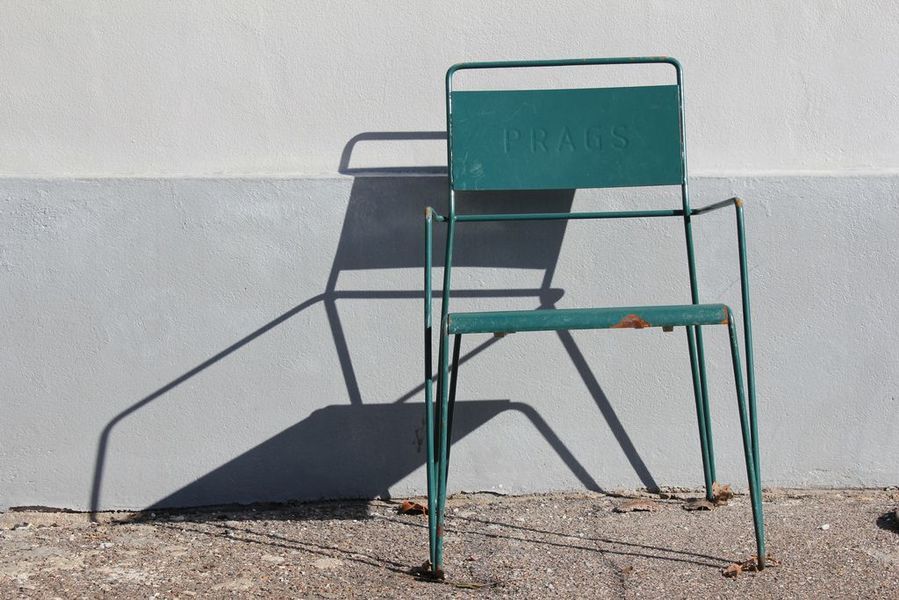 blue metal chairs
Various types of coating
The choice of the right finish for your metal furniture is very important because of its durability. Most surfaces are chrome-plated or lacquered. In the case of chrome plating you should consider that the plating is very thin, therefore minor scratches can rust. Lacquering is used for both steel and aluminium furniture. Regardless of whether you decide to get a lacquered or chromed metal chair, you will be very happy with it!
How can I create the perfect home atmosphere around a metal chair?
It is important in every home to feel comfortable and that your place is well furnished. An interior that has only few furniture is uncozy and bare, so always make sure you have sufficient furniture for the appropriate living space. No matter in what kind of design your home is furnished, a metal chair fits every style and interior design. Match the color of your metal chair with the color of your interior design! But you can also achieve a great eye-catcher when you use your metal chair in a flashy color or a completely different color than the rest of your deco. So you can't do anything wrong with the integration of a metal chair into your home . Cozyness is one of the most important points for a perfect home atmosphere. So do not forget candles, decoration, pictures and pillows.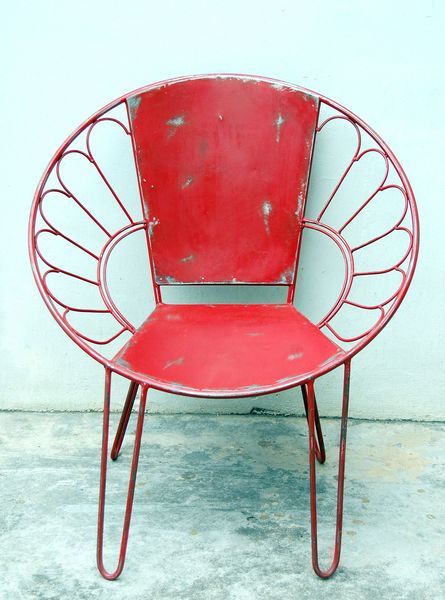 red metal chairs
How can I turn my metal chair into a comfortable seating furniture?
If you look at a metal chair it might not look very comfortable to you. Of course, you can not compare a metal chair with a rocking chair or sofa, but there are some tips on how to turn a metal chair into a cozy place . The most important thing of course is the use of pillows! On the seating surface and the backrest. So that these do not slip when you sit on it, there are also cushions, which can be tied to the chair. In addition use a blanket and perfect is your metal chair for leisurely reading.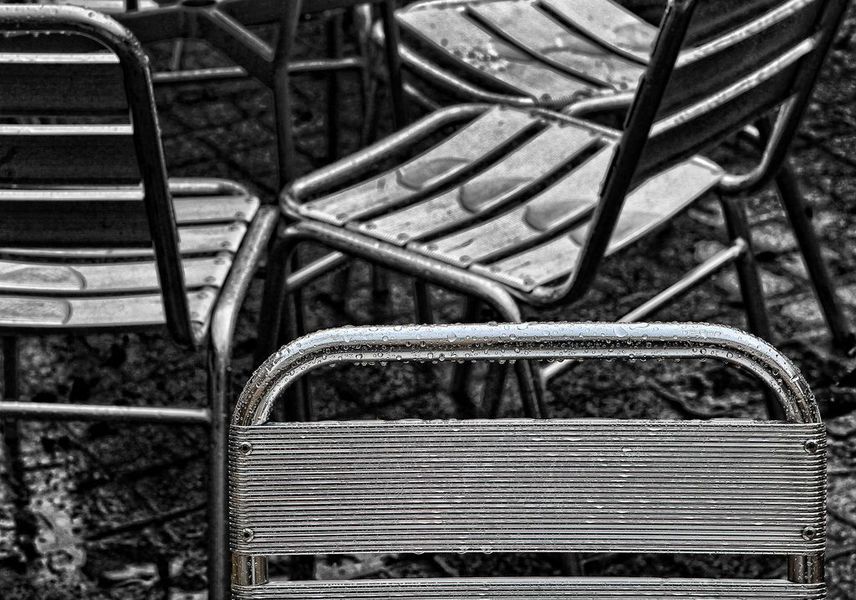 outdoor metal chairs
For what purpose can metal chairs be used?
Apart from just sitting on your chair, you can also use it in a variety of ways . In the living room, for example, it can also be used as a vintage bookcase. In the bedroom you can also use it to put your clothes. However, it can also be used simply as a decorative element in every room of your apartment. Just place a blanket and a pillow on it and your home looks comfortable and furnished. This is a very good idea especially in empty corners of your home.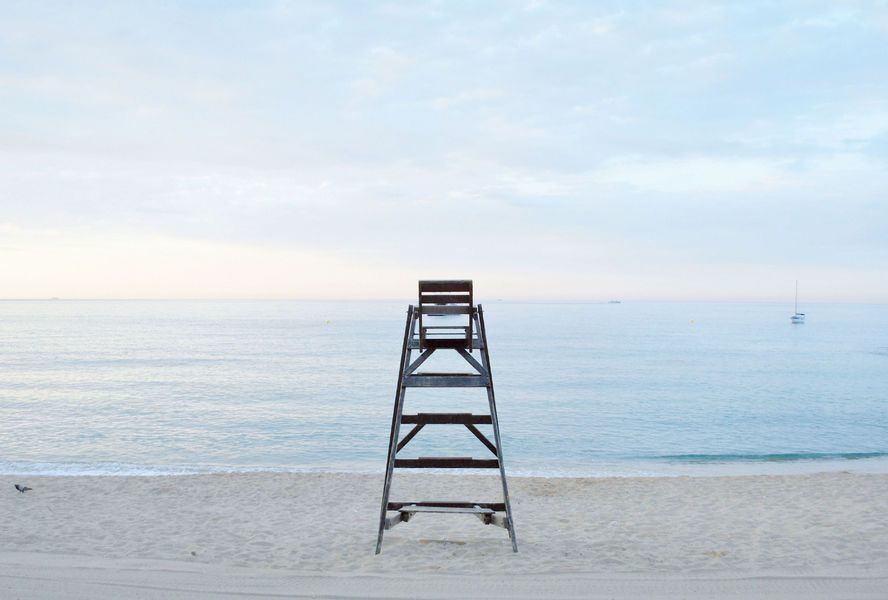 sea setting metal
I hope in this article I could bring you a little closer to metal chairs as an individual furniture . As you have seen, a metal chair is very versatile and can easily be combined with all furniture styles. A metal chair is simply a must-have in any home!