Storing books is a challenge for many passionate readers. Books add up quickly and it is often difficult to find space to store them all. Whether you're an avid reader or a literary enthusiast, it's important to find practical storage solutions to keep your books safe. Discover book storage tips to make your space functional and optimise every available square metre. Whether you have a large living room or a small space, this article will help you find storage solutions for every need, while adding a decorative touch to your home.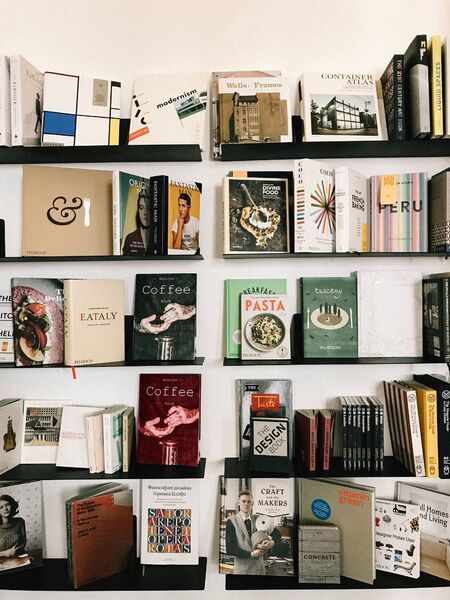 How to store your books
1. Hanging bookcase
Hanging bookcases are an excellent space-saving storage solution. They allow you to store your books without taking up floor space, and also offer a decorative aspect. This type of wall storage offers compartments for hanging, hanging, or placing your books. You can opt for solid wood or metal hanging shelves for a Scandinavian or industrial touch. The shelves can be easily installed on a wall and allow you to hang books or display other decorative objects.
2. Staircase bookcase
The space under the stairs is often unused and can be used to store books. Turn your staircase into storage by creating custom-made shelves. Solid wood shelves, compartments, or small storage units can be created to suit your needs and the style of your interior, whether it is Scandinavian, modern, or traditional. This allows you to optimise your space while creating practical storage to keep your books within easy reach. Under stair bookcases are a creative and functional way to store your books in a clever way.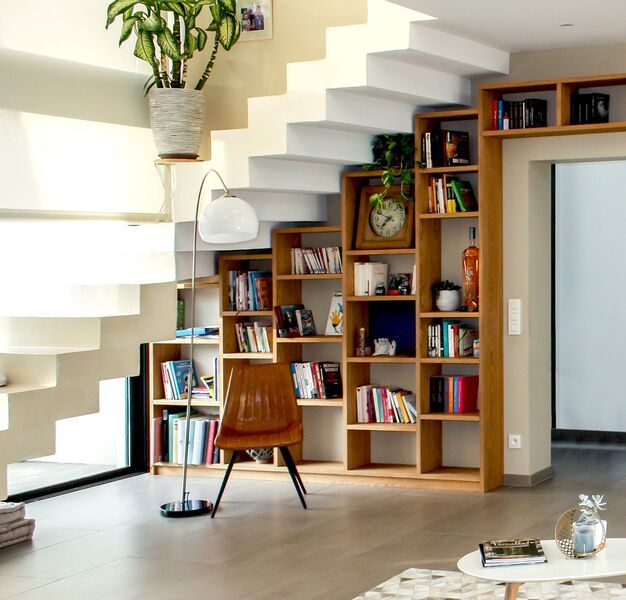 Book storage under stairs
3. Storage on door or window
Doors and windows are often overlooked as potential storage space. Why not install shelves or storage compartments above these surfaces? This will increase your storage space without having to invest in bulky furniture such as a wardrobe or chest of drawers. Simply install hanging shelves over a door or window to create additional storage space. This storage solution is both functional and decorative, as it allows you to showcase your books while adding a decorative touch to your room. By using this method, you can create a small, practical storage space for your favourite items.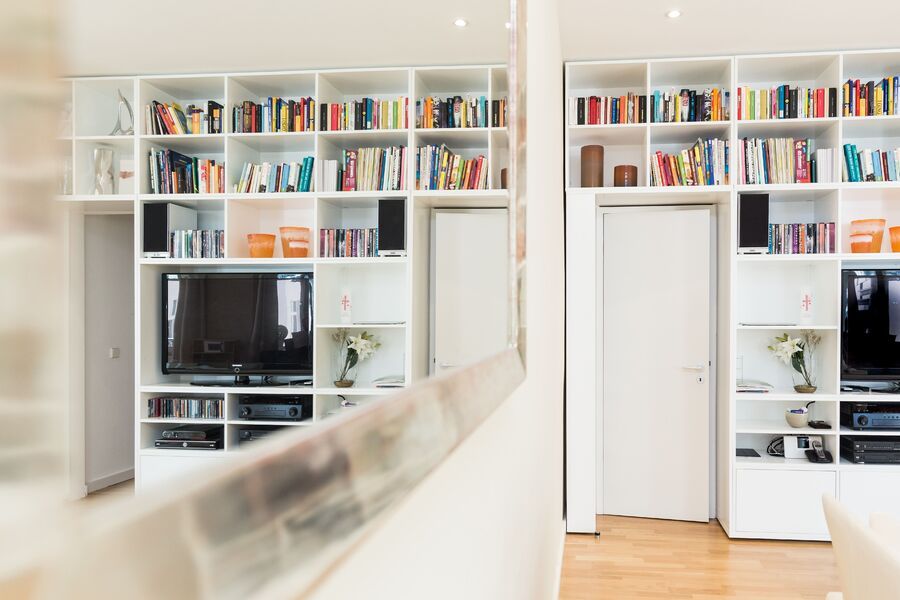 Use the height above the doors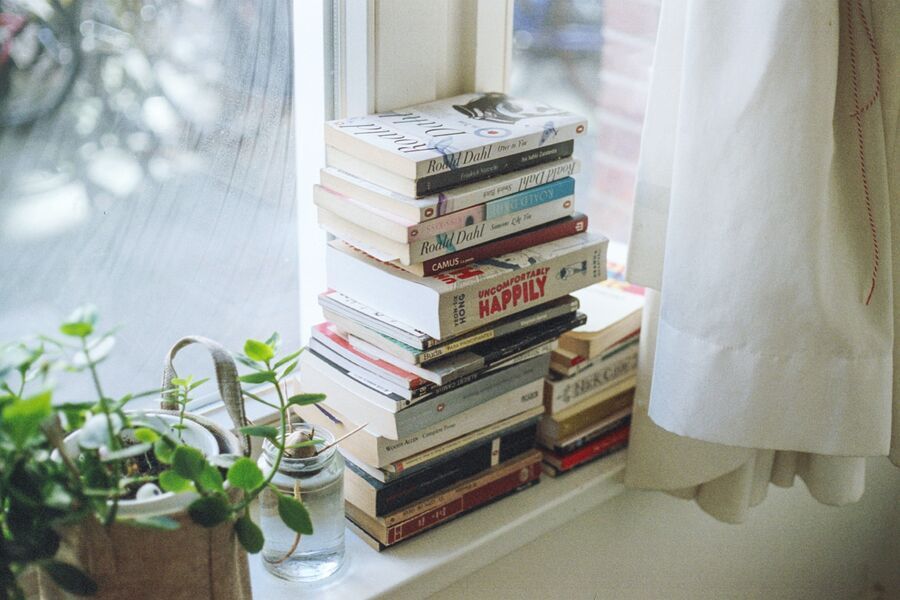 Store books on the window shelf
4. Storing books on a mezzanine
Storing books on a mezzanine is an inventive way to arrange your space without forgetting to optimise the available surface. A mezzanine offers an additional storage solution for those with a large book collection, without taking up space in the main room. Wall-mounted shelves or shelving units can be installed to store books in a functional and decorative way. Mezzanines can be made of solid wood or metal to suit different interior styles, from Scandinavian to contemporary. Books are easily accessible for comfortable reading.
5. Colour coding
Colour coding is a creative technique for storing books. This method involves arranging books according to their colours, creating a pleasing and decorative aesthetic on a shelf or bookcase. Not only does this make it easier to find a book, but it can also add a touch of colour and life to a room. For this technique, it is recommended to arrange books from lightest to darkest or vice versa, using compartments to separate the different shades. This method is practical for those looking to decorate their home while organising their storage space, and it can be adapted to different types of furniture such as shelves, bookcases, or even wall storage units.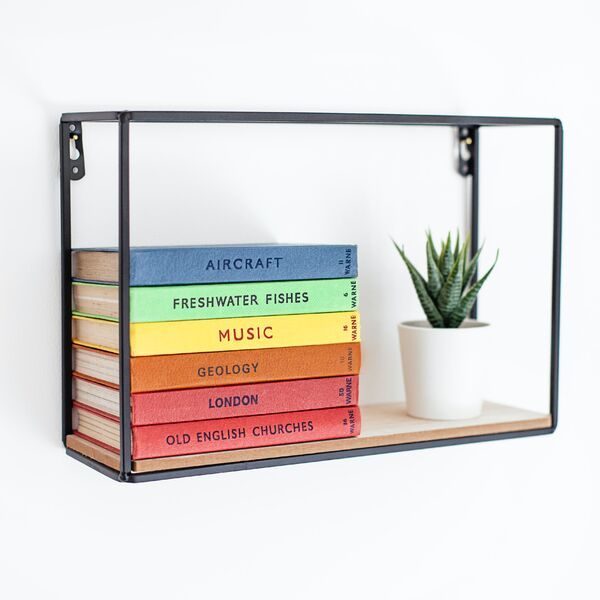 Storage by colour
6. Storage niches
Storage niches are an excellent solution for limited storage space. Functional and clever, niches often have compartments for practical storage. They can be fitted to the wall, with solid wood or marble shelves, or as a base unit. Storage niches are an ingenious way to add an individual touch to your interior.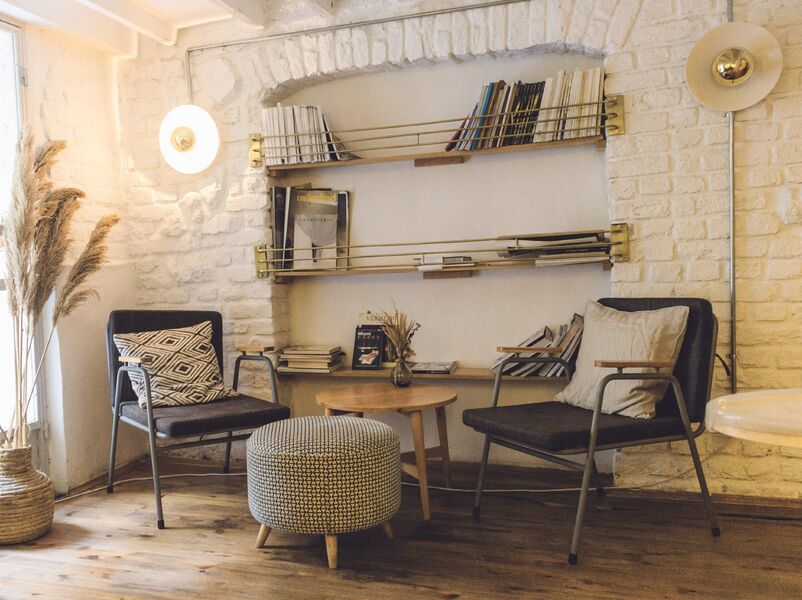 Use niches for storage
7. Storage boxes
Storage boxes are a great way to store your books and create an original decoration. Made of solid wood or recycled materials, they can be stacked to create a personalised shelf or hung on the wall for practical wall storage. With compartments of different sizes, you can easily sort your books and accessories while optimising the space available. The boxes can also be used to create difficult spaces, such as under the stairs or in niches, saving space in small areas. With their practical functionality and decorative style, storage boxes are a simple and effective way to store and decorate your home.
8. Displaying books in a display case
Displaying books in a display case is an elegant way to store your books and show them off to their best advantage. A display case offers a stylish alternative to traditional bookcases or wall shelves and can be a key decorative element in your home. You can choose from a variety of display cabinet designs to suit your decorative style, in clear or opaque glass, with solid wood or metal shelves. Display cases also allow you to create compartments to sort your books by genre or size, and keep them protected from dust. With a bookcase, you can combine practical storage with attractive wall decoration and create a real focal point in your space.
9. Arrange books together on a bench
Whether books are lying down or standing up, whatever their position, they can make a bench their own to create a trendy reading corner. Indeed, solid wood furniture is particularly suitable for storing your books, offering a stylish Scandinavian aesthetic and great durability. By using a small storage unit such as a bench, you can create a comfortable and functional reading space in your living room or bedroom.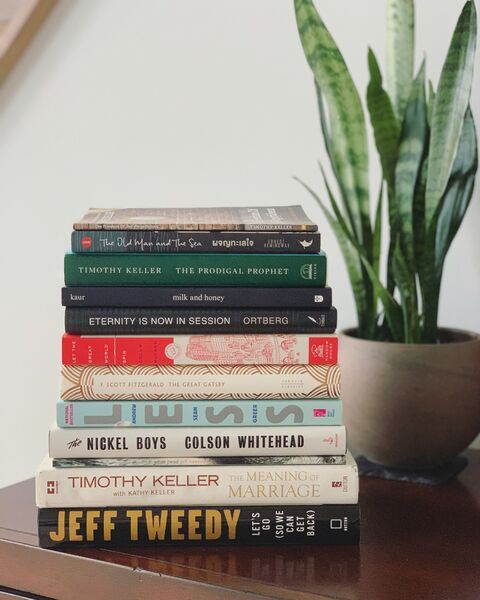 Accumulate books on a bench
10. Putting books in stacks
Another easy way to store your books is to stack them. If you have a large collection of art books, you know that they can take up a lot of space, both in width and thickness. However, you can turn this passion into a unique decorative element by stacking books directly on the floor to create a unique coffee table that will attract the attention of your guests and add a touch of personality to your home. You can arrange your books by size, colour or theme.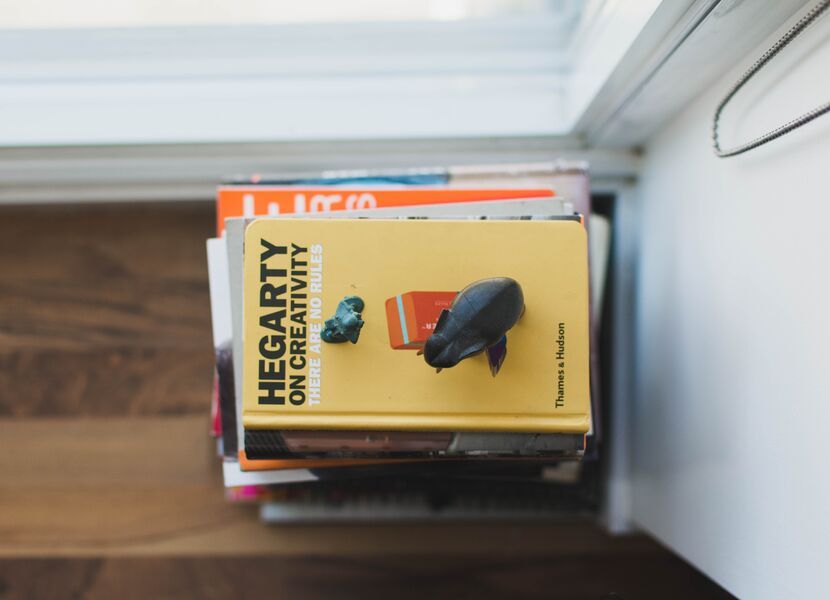 Stacking the books
In short, traditional shelves are not the only solution for storing your books, there are a multitude of clever ways to save space and add an aesthetic touch. Whether it's by using diverted objects, opting for custom-made arrangements, or piling up piles of books, there are many ways to store your books in an original and practical way. It's up to you to choose the solution that best suits your space and lifestyle.