In contemporary society, moving away from rural areas to find work in cities is becoming increasingly common. This has led to an increase in the demand for living space, thus smaller living spaces, particularly in cities such as Paris and London. Today, it very common to "flat share" or live with a partner. Couples are living together from a young age and this creates, understandably, certain disagreements with regards to interior design and decoration. In this brief piece, we take a look at the core differences between the single´s apartment and the couple´s apartment, hoping that whichever category you form part of, you will be able to find some personal inspiration for your own living space. The following info and statements are generalisations, of course, referring primarily to Paris, London and New York, who arguably lead the way in the field of interior design. Style and design are almost always climate and location dependent.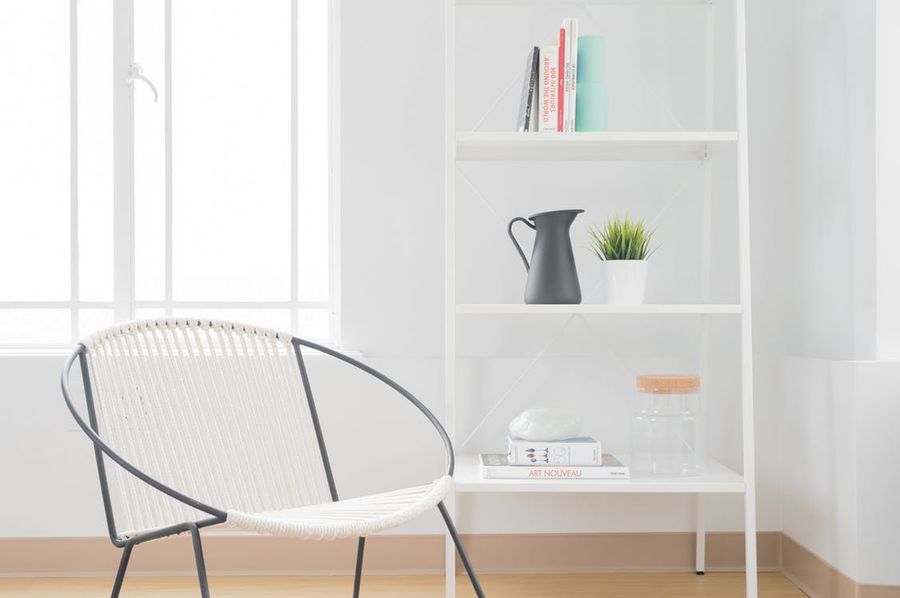 Bright interior space
What can we expect to see in a single's apartment?
What can we expect to see in a single´s apartment? Well, we will start with size. Generally speaking, one person needs less space than two. Quite often, open plan apartments with two rooms are enough for those living solo. Small spaces can be claustrophobic, cramped and difficult to clean. That said, with the right blend of contemporary design and modern furniture, it can be the perfect living space. More and more, singles are opting for sofa beds in studio apartments. They offer a tremendous level of practicality and they save space. If you are living alone and you require more living space, consider implementing a sofa bed into your open space.
Gender and colour
Now we will talk about gender and its relationship with colour. It is no secret that men and women tend to differ regarding colour schemes and colour coding. That is not to say that men prefer dark colours and women will always choose pink or baby blue, of course, but there is a visible contrast between the decorative tastes of the two. Nevertheless, what were traditionally more "feminine" colours are becoming increasingly popular as neutral choices. As mentioned in the intro, a growing worldwide population and an increased demand for housing away from parents has led to a decrease in the size of living space. In Paris, London or New York, anybody living alone at a young age tends not to be able to afford large interior spaces. This is relevant and affects colour trends because light, unassuming colours have the ability to optically enlarge interiors. Paint the walls and ceiling in the same light, neutral colours and, if possible, allow as much natural light as possible to enter the space.
Every day accessories
Accessories tend not to differ greatly when we contrast a single´s apartment with a couple´s apartment, although perhaps if we contrasted the two, we would start to see double. In contemporary society, we have our everyday "necessities" - a TV, a storage unit or bookcase, and even beautiful vintage coat hooks but the options do not end here. Plenty of other accessories can be implemented into small spaces. Paintings, graphic art, small sculptures and flower arrangements can make a huge difference when it comes to lifting the mood of an interior space. They also require minimal care and attention, unless you are a flower enthusiast, of course.
What can we expect to see in a couple's apartment?
Practical additions
The assumption that a couple´s apartment possesses characteristics which binary oppose those of a single´s apartment is a false one. Of course, there are differences, but there are also many similarities. One difference tend to be size, of course, especially for young families. One individual open space tends to be insufficient for families of three or above. Another difference revolves around the topic of food. More mouths to feed means more cooking, (thus, often a larger kitchen space) and a greater need for a dining table. A dining table provides a convivial area and it allows us to host friends and family more easily. The chairs that surround it also provide an additional seating area. Modern furniture tends to be larger and since the early millennium we have seen an increase in industrial style. Consider a large industrial dining table if space permits it.
A night in or a night out?
One of the most common questions amongst couples is "will tonight be a night in or a night out?" Whilst there is no specific correlation between the amount of time spent indoors and one´s love life or flat sharing situation, it is fair to state that night´s in are better with company. If there are two people living in an apartment who spend many evenings at home, either by choice or because city life prices prevent them from doing otherwise, than a television is (sadly) a necessity. Believe it or not, this is actually a blessing in disguise. The right retro tV stand with scandinavian charme is practicality on legs, or wheels, providing style and additional storage space. This prevents clutter in the kitchen area and can be moved around relatively easily when you clean or change the layout of your space.
Summing up and contrasting the two
Stylistic preferences
In all aspects, relationships are about compromise, and finding the correct recipe for the perfect apartment is no different. Your decoration and stylistic preferences will need to adapt depending on space and location. Whether you live alone or with a partner or friend, experiment with colour and, particularly in a studio apartment, with modern furniture. A sofa bed, a portable storage unit (such as a kitchen trolley) and a dining table are the most common additions which provide the perfect blend of style and practicality.
Final touches
If you have additional space, a coffee table is also a great option not solely as a stylistic addition, but also due to the fact that it fills up space between a scandinavian sofa and television. Get those creative juices flowing and make the most of your living space, whether large or small. The possibilities are not necessarily endless with small interiors, but there are not any specific rules either. For example, if you lack space a nesting coffee table is very practical, or a simple retro side table can do the job just fine.