The lounge room (also livingrooms or sitting rooms) are generally one of the most spacious rooms in the house due to being the family living room, and for which the choice and hunt for gorgeous living room furniture must be particularly precise. In fact, especially in today's apartments, to not just have one modern small living room, the living room is often a unique open space with the kitchen included, so the sitting room decor becomes even more fundamental, since it is a question of combining furniture and colors in the rooms where most of the time is spent.
The choice of bright colours is usually one of the main choices for the living room wall decor and kitchen furniture, which relates everything from the furniture sets to the colours of the doors. But what happens in the case of the open-plan kitchen and living room design? Here, your red or blue kitchen will have to be combined with the sofa, carpet, library and wooden furniture, a console of another color and the wall decor ideas that you have chosen for the two spaces. How do you find the right balance in this case? One solution may be to remove some colours and details from the kitchen side, and add a touch of customization in the front room décor.
If you think about it, in modern lounge designs you'll find an abundance of stylish living room furniture, from a home design sofa and armchairs to TV furniture, sitting room rugs, tables and large dining tables with chairs, but the walls are a part always bare and free, with the exception of some nice family photos or other images. So, why not think about how to give your house an update by adding or modifying the wall decorations of our living room? For the most creative, there are many living room wall ideas that can be adapted to many large rooms, from the simplest, suitable for a classic style space, to the most extravagant, if you want truly unique wall designs for living room.
Where and how: the best positions to implement your living room wall decor ideas
First of all, it is essential to choose the best position in which you will have to place each wall decoration, on a large, blank wall or rather on a wall where there is already furniture, such as a bookshelf, a lamp, where these decorations would be just the final touch of the design. As for how, you can choose between different types of ideas to decorate walls, from a simple colour intervention to, for example, a clever combination of colours to create a wall of two different shades of great effect..
If you prefer not to change the basic colour of your wall, you can cover it in many different ways, such as with wall decals or stickers, very popular at the moment, plaster moldings and decorations. Finally another idea could be, especially for a single wall that is almost completely covered, with mirrors, large or small, posters or paintings, all of different sizes to fill the wall obtaining an artistic effect of wall decoration.
Starting at the beginning: two-colour walls
Do you think it's a strange idea to have two different coloured walls? In fact, for an interior design for small living room, as well as for kitchens or bathrooms, it really can be a simple yet effective idea. The lines of separation between the colours are usually quite clear, and you can decide whether to match them with the other walls. The darker contrast walls are a necessity in a modern living room design, but it can also have a different effect by horizontally cutting the color of the walls decorated with paint, on all sides, at an intermediate height, for example, of one meter. Other unique living room ideas include to have a blackboard wall, in which to write and erase your ideas and drawings, countless times. This idea is perfect for the bedroom of children and teenagers, but it can certainly be a very practical idea, even for a corner of the living room or kitchen. Research and discover how the most diverse colours can help a lot in living room wall decor ideas!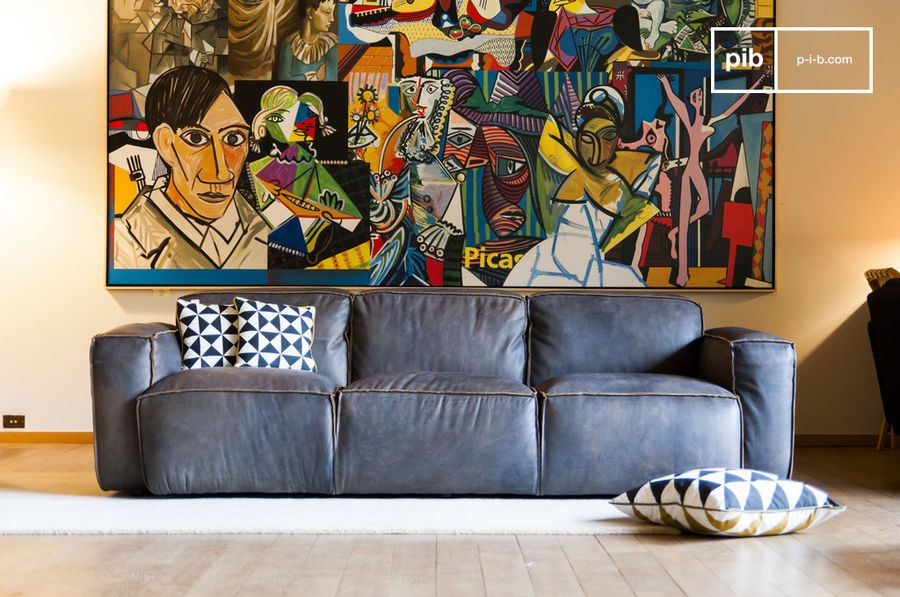 Wall stickers with style
If at the moment there is a craze among the latest trends in wall decoration, it is definitely that of wall decals! In recent months, they have extended to all home DIY furniture, from the most creative and strange to those of bad taste which we would not even think about putting in a closet without a light. However, if they look good, there are some incredible, not excessively large and super refined ones, that highlight the touches of colours and shapes used in the interior design..
From stickers with colourful geometric shapes, combined with thehouse design, such as cushions and sofas, to even the most classic wall stickers with images of trees with space to put photos or travel memories, perhaps more suitable for a bedroom, you can find a variety of wall art ideas for your home.
Living room wall decor: plaster moldings
If you like the most classic effects and you're not ready to incorporate wall stickers in your living room wall decor ideas, you can opt for more classic room decorations, such as moldings. The small frames like moldings could give a special touch to the living room decor of classic rooms, especially if their furniture has a shabby chic style. The effect would be even better if the style combined with 2 different colours of paint, and the molding was for the line of separation between them.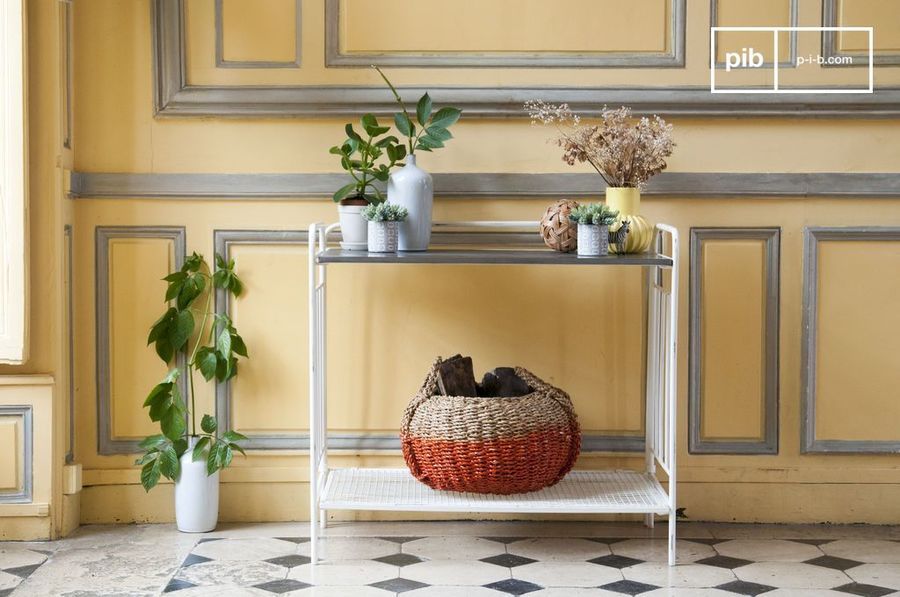 Fill a wall with mirrors and images!
If, on the other hand, you have a large free wall and all these suggestions do not seem adequate for your interior wall design, choose a diy living room: joining mirrors, frames, posters or paintings of different shapes and sizes, to form a great collage! : do not mix them all together, because otherwise the effect will be more of a disordered mess than a funky living room design!
Choose your favourite decoration!
Did you like these tips? Now you just have to choose which of the living room wall decor ideas will look best in your home!