Who would not want to own a home bar and recreate the atmosphere of modern concept bars or the sophisticated and elegant vibe of a speakeasy in their own home? If you are one of those looking for ideas to create the perfect home cocktail bar, you've come to the right page! In this article I've put together some unique home bar ideas to help you find inspiration to furnish and customise your room and above all create a space dedicated to you and your loved ones. In every home, large or small, there should always be a comfortable lounge area, in which to welcome friends and relatives, to give place to parties, toasts, celebrations and so on.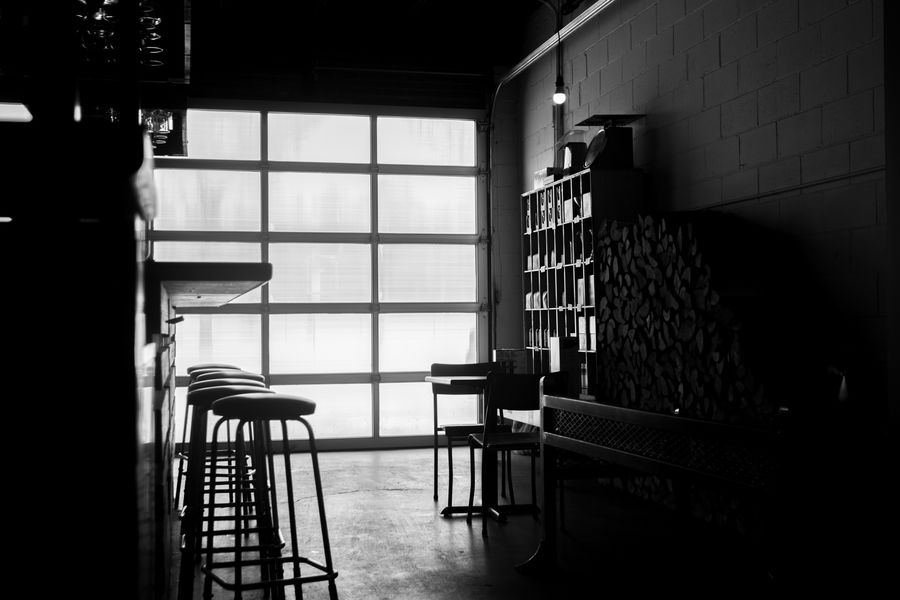 home-bar-counter
No other place, in fact, is more suitable than a home mini bar in the living room to enjoy an aperitif before dinner or a drink in the late evening, without having to go to crowded places and having to deal with the empty wallet at the end of the month. It is a habit that is becoming increasingly common, that of organizing convivial events at home, both among students and for those whom the university is only a distant memory.
Where
At this point the question arises: what is the most suitable room to build a home bar? The rooms that lend themselves to this function are precisely the living room, as already mentioned, or alternatively, the kitchen. The work becomes easier if the kitchen and the living room are in an open plan space, allowing the usage of more available space. Of course, you can also opt for an outdoor home bar to be placed in the garden or the pool area.But remember, what matters more than anything else, is that you can identify the ideal place for your home bar and be able to communicate the idea of a small, separate world, in which you can dive into every time you want.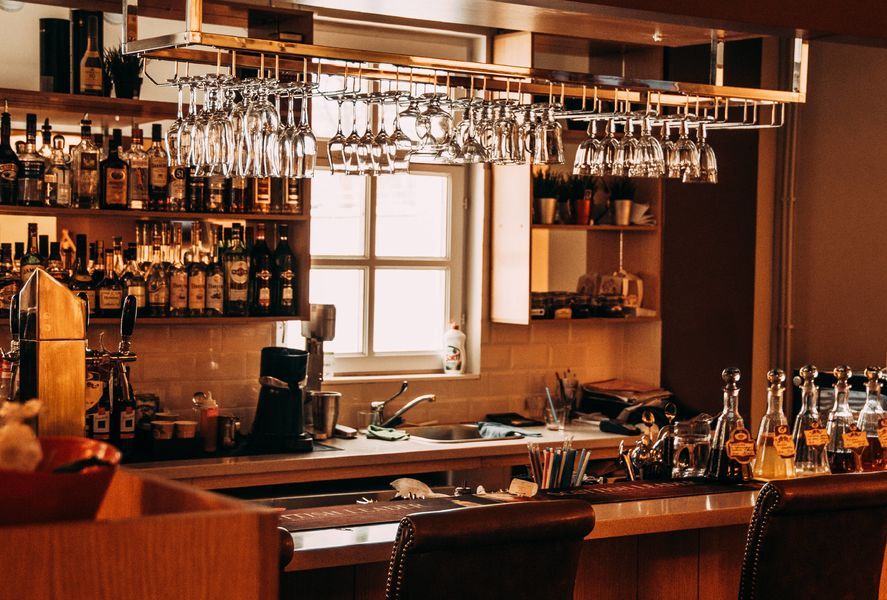 rooms for a bar corner
Bar counter
Regardless of the style you choose, the first step in creating a small home bar in your house will be to incorporate a counter, one of the home bar essentials, as tall and long as you wish, depending on your needs and spaces of course. Together with the counter, the stools constitute the home bar furniture that plays the role of true protagonists. The counter is the key focus of your home bar. It is here that your guests, seated on metal stools, will be able to gather round and try one of your creations, maybe some Moscow mules to sip together during a chat.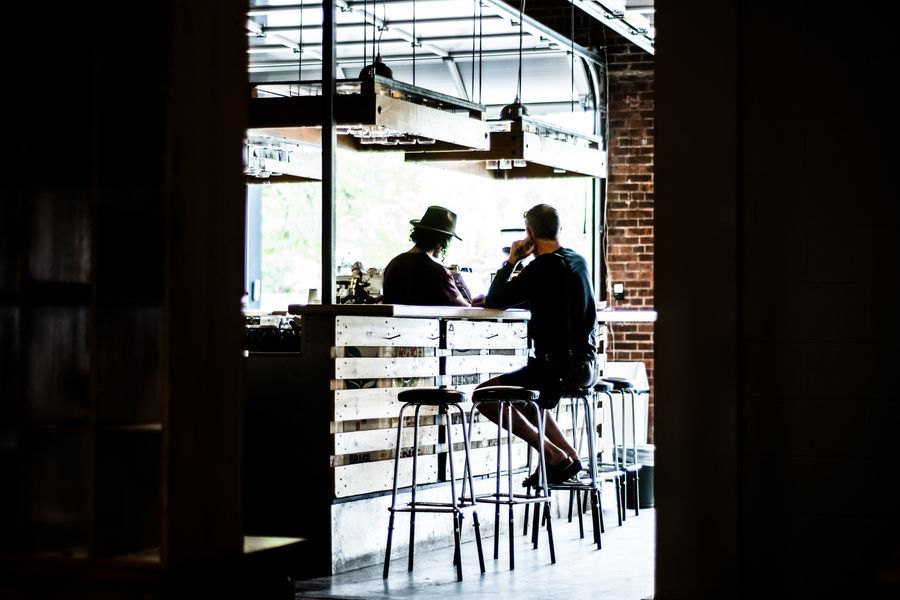 cocktail friends
Try to build your own home bar as best equipped as you can: like in a real bar, you can display bottles of wine, spirits and whiskey on shelves, so that guests can choose the ones they prefer. You can also hold special crystal bottles and glasses, jars to hold fruits, spices, such as cinnamon to add to your rum and containers for biscuits, to accompany a tea or a wine liqueur. Alternatively, you can opt for closed home bar cabinets, a console or a wooden cupboard, but even in this case, these pieces must be rich with wooden shelves and doors. Hooks for stem glasses are very useful. Finally, a fridge and a sink are accessories for a perfect home bar really complete with everything.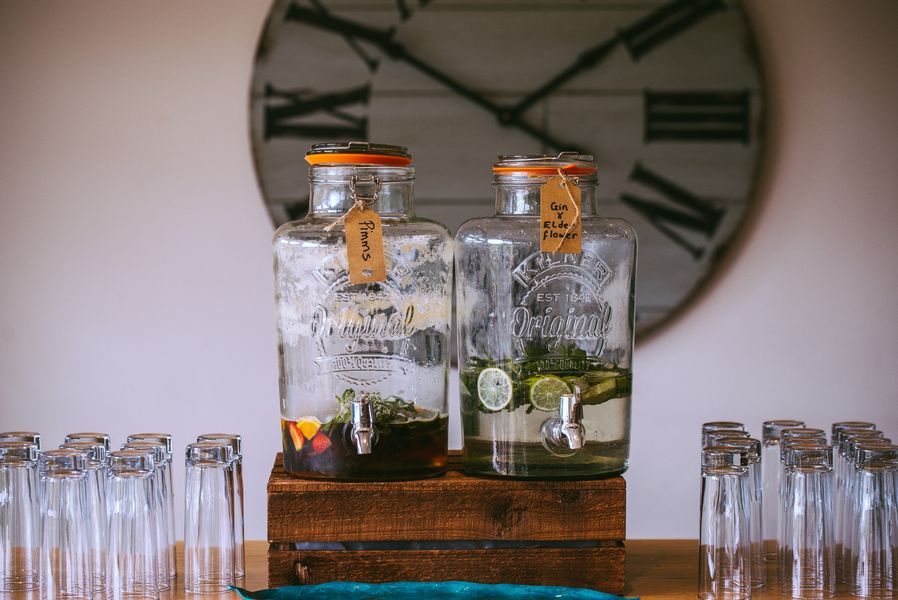 bar jars
Style
Wallpapers with bright colours and patterns are very fashionable, especially to combine with wooden wall shelves and small bottle holders. Choose a wooden counter for a vintage style home bar cabinet, reminiscent of the Prohibition era, or one that recalls the 60s and the more modern Scandinavian style. The ideal stools are tall, wooden in the case of a Scandinavian modern home bar or with leather and/or velvet details for a vintage style. For the counter top, wood or marble are the most suitable home bar materials.If you have a shabby chic style home, you could opt for a brickwork corner bar complemented by a simple sideboard, in light or dark wood with wooden stools. Why not display plants such as basil or rosemary to flavour the gin and bring a note of freshness and colour that reminds one of the country atmosphere. The ideal counter top in this case could be wood or glass.A corner bar in the industrial design goes well in rooms with brick or dark walls, in this case the shelves, the home bar counter top and the stools will strictly be in metal, or wood and metal together.
Chill-out zone
Whether you meet to play cards or board games or even watch a movie all together, a glass of whiskey on the rocks is always a well received solution to warm you up. If you have many friends, you will certainly not be able to host them all in the counter area of your home bar therefore make an ultra comfortable relaxation area. A large and comfortable Chesterfield sofa is always highly sought by friends. Whoever fails to get to the sofa first, will opt for the armchair. A table will also be necessary.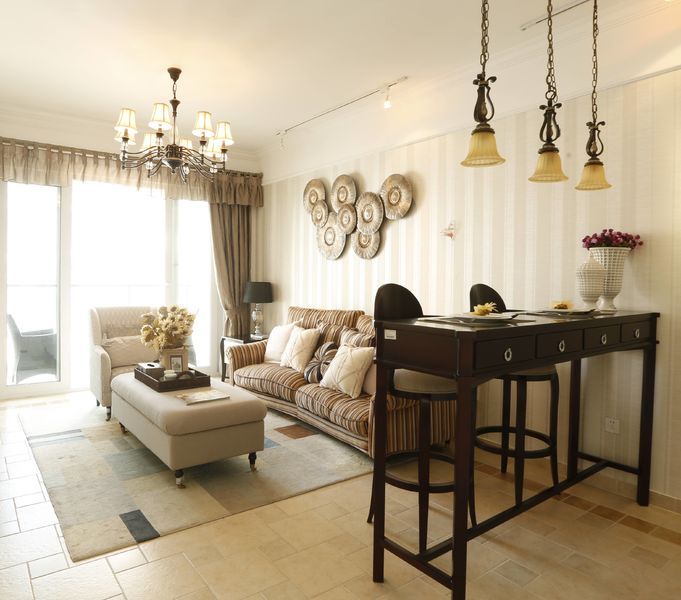 Chill-out zone corner bar
In an industrial space an alternative to the sofa could be
metal furniture
,
contemporary bar stools
, a
metal and wood console
with bar chairs or stools. A
wooden bench seat
embellished with soft cushions seems perfect for shabby chic spaces, especially in home garden bars.Now that you have provided your corner bar with all the basic furnishings, you can play around creating the atmosphere you want. How? Simple, choose the right lights and accessories.
Lighting
When you think about creating the right atmosphere for an evening at home with friends, what comes to your mind? I primarily think of lighting. I have a real passion for soft and warm lights, that create a more intimate and relaxed atmosphere. This type of lighting is perfect for a vintage home bar and can be obtained through the use of candles, placed on the counter in vintage candle holders, appliques, a wall lamp with switch or table lamps with lampshades, popular in the speakeasies of the 30s. Furthermore, very fashionable at the moment are certain large and magnificent baroque chandeliers that create a nice contrast if combined with a metal and wooden table.In a shabby chic wooden home bar imagine a lantern next to a bench, all in shades of light or pastel colors.Absolutely on trend are industrial lamps hung in series over the home bar counter, simple light bulbs that give a sense of carelessness, or even appliques on the wall, like the beautiful Jieldé models.
Accessories
Now that you have also illuminated your corner bar, make it truly yours in every detail using your favourite home bar accessories.To create your booze you have to provide glasses (beer glasses, whisky glasses, wine glasses, champagne glasses, cocktail glasses and tall glasses, to name the important ones) and bottles. Do not forget bottle openers, household appliances such as a juicer, blender, coffee machine. As mentioned at the beginning, unfailing items in a home bar décor are fruit baskets, jars for spices, bowls for biscuits and crisps, maybe some nuts too.A very useful element is the kitchen trolley for glasses and napkins, any trays, sugar, teaspoons and all that you need to make the area as comfortable as possible, without having to stand up even when the drinks are all served.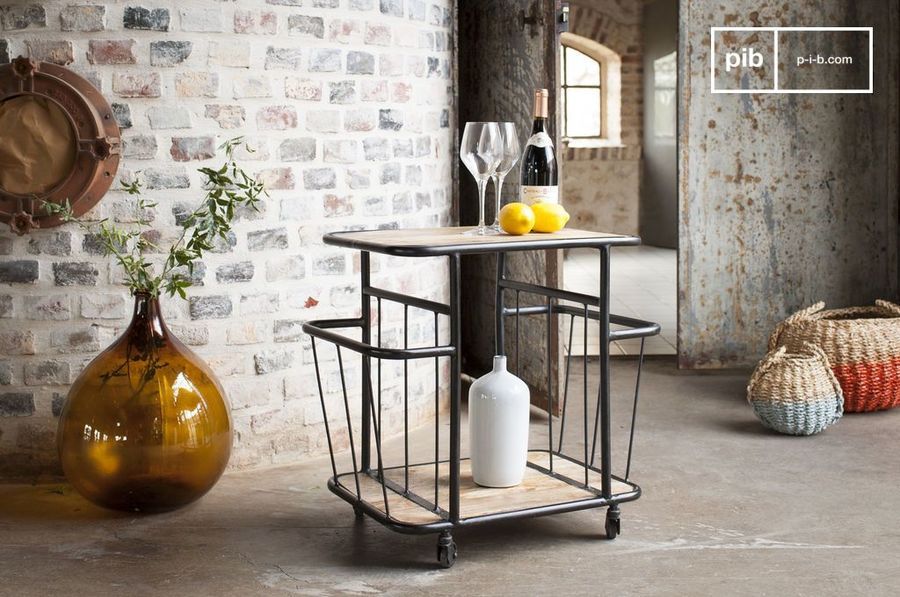 Hamilton Industrial Trolley
If you love the lounge atmosphere or you love live music, you can place some instruments which represent impressive decorative elements in your home bar area. For example a piano, a sax or a classical guitar can animate your evenings by improvising a jazz session (not suggested if you live in an flat), or one can be satisfied with a vintage record player, a 60s style jukebox or a hi-fi system. Music is really a fundamental constituent of the atmosphere in a lounge area. If you add a video game or a table-football you'll have a perfect 80s bar atmosphere.Concerning the walls, interesting home bar ideas are vintage posters of old movies for a retro style, decorative letters in the case of the industrial or shabby chic style and mirrors for every style.We have come to the end of this little excursion in the world of home bar corners. I hope you can feel inspired by these ideas and make them yours, adapting them to your personality and your taste. Of course, I recommend you drink responsibly!