Sometimes you like to update and renew your house interior; maybe the new season is about to start and you feel like a new beginning or maybe, you are just tired at forever staring at the same home interior. The budget for new furniture is not quite there yet. For me it helps to move the furniture around from time to time. I used to look in the barn or attic to see if we have a little cabinet I can add to my room. Just to have a small change. But you don't always need new or different furniture. Even the smallest of home interior ideas can make the difference in your interior design. You know what they say: It's the little things in life (that matter most).
Small side table
Whether you need more surface or you like the appearance of these tables, both are two good reasons to put a side table in your home design. In fact, the side table is perfect for small corners or surfaces with a difficult shape. For people who like to switch up their design all the time, you can essentially change the position of this table every day, since the sidetable is a small and easy-to-carry object. These tables are ideal to display lamps and clocks.
Green decoration
Plants are always great decoration ideas. A yucca in the corner or the new trend of 2018; the Calathea Orbifolia who closes his leaves in the evening, and opens his leaves in the morning are pleasing options. And for the cactus lovers among us, don't worry, this plant is still on trend. Besides that, plants give your interior decoration a cheerful boost and of course very healthy. These house decorations improve the quality of the air that you breathe and clean the air. All the more reason to apply these green and natural home interior ideas.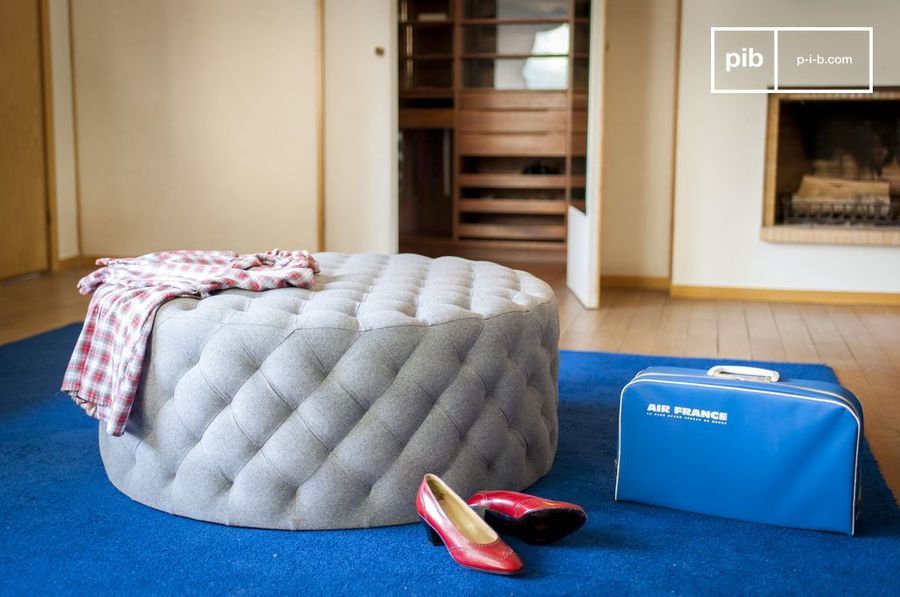 Leather poufs
These little atmosphere makers are perfect home interior ideas for your living room. Maybe you think of the old dusty pouf as home decor your grandmother used in the past (doesn't sound too exciting). But nowadays there are lot of different designs made from different materials. Optimal as a comfortable stool or to put your legs on after a long day of work. Knitted and crocheted poufs are fashionable responsible. One of my decoration tips: combine the pouf with the blanket for an extra detail.
Personalize your living room!
We all have a friend, neighbour or family member who went on a big trip or small holiday. Most of the time they bring a small item for you. These presents are perfect home interior ideas. Save all the souvenirs, pictures, posters etc. as they can serve as new home decor ideas. I'm sure you bring your own souvenirs as well. Not just the appearance of the item in your internal design is cute, also the memory! So double the pleasure to add to your living room.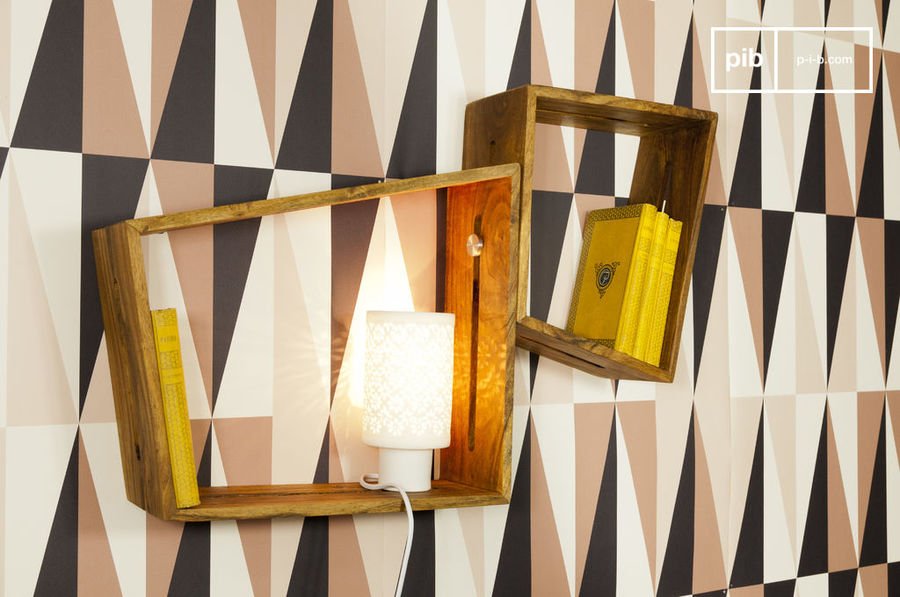 Add more colour by choosing different wallpaper
Everyone gets happy from a little colour in their life right? Today you are allowed to use all kinds of living room wall ideas, for example different colours at the same time. It's really easy to apply a new wallpaper to your wall. Some cool room designs include wallpapers with a crazy pattern (and no I don't mean the pattern of air bubbles!) or maybe a calm bluish color. For all the people having a hard time applying the wallpaper to the wall, remember not drive each other up the living room wall!
Knitted blanket crush
Put a cozy knitted blanket on the couch or on the chair for an extra finishing touch and you'll notice the atmosphere of your living room has already changed. I myself brought a blanket made of alpaca wool with me from my trip to Peru. Since I got it for my sister who hasn't decided yet what her living room interior of her new house is going to look like, I decided to buy a blanket with a soft grey south-American pattern, a perfect fit for all living room styles. Whether it is a knitted quilt, a fluffy blanket or a woollen throw, it doesn't matter. These living ideas are really easy and require little work. Besides the cuteness is that the blanket becomes your best friend during cold snowy winters. I think I can say that blankets are an example of great home interior ideas.
An eyecatcher
As the word already explains, use an item that catches your eye. It doesn't have to be a big item. For example vases are good living room accessories. Use one big vase in the empty corner of your room or on the table to catch attention. Vases always do well. The place of the vase is important but I would say the material is just as important. Rural vases are for example made out of natural materials and colours, they provide a rural touch to your country style home interior. Old-fashioned or antique vases ensure a cozy atmosphere perfect for a vintage living room decor. As if it is not difficult enough to choose a vase, you can also choose what you want to put in. Do you, for example, go for a flower, branches or nothing in it? It's up to you!
I hope you have some good new home inspiration after reading all these decoration ideas!!