Maybe you don't know not how they are called, but chances are, that if you have ever been to a restaurant with outdoor terrace you have seen these chairs there. The Tolix Chair, also known as the Marais A Chair, can be found everywhere. But did you know that this chair is also very nice in your interior. Read on and discover the origin of these chairs and how this can complement your interior.
The idea behind the Tolix chair
The history of Tolix
Xavier Pauchard was born in 1880 in Le Morvan, France. It is not surprising that in that time wood was the main construction material for furniture but nevertheless he, his father and his grandfather were zinc roofing contractors. In 1907 Pauchard discovered that he was able to protect sheet metal from rust by dipping the furniture in molten zinc or by galvanising it. Ten years later, he set up a factory that manufactured steel household articles and eventually he registered his trademark symbol as Tolix, by which name, the company is still known.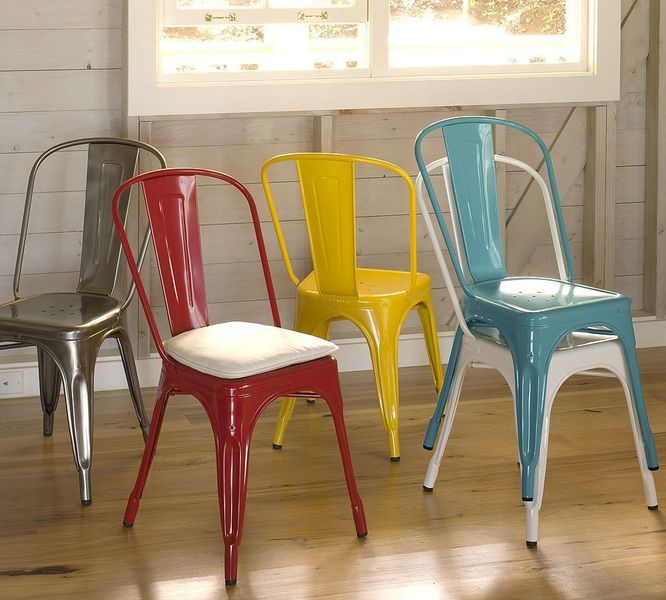 colorful tolix chairs
The evolution of Tolix
The classic Tolix chair, an all-time favourite of cafes and retro vintage kitchens around the world, was designed in 1934. It was meant to be put outside in all weather conditions, which is why there are holes placed in the seats - for the drainage of rain. But cafe owners were complaining that the seats were not well stackable and that is why Pauchard had to adjust his design. In 1956 the classic Tolix chair was finally perfect. With the thinner frame, 25 chairs could now be stacked to a height of 2.3 metres. The chairs were immediately popular not only in cafes, but also in offices, factories and hospitals. By the end of the 50 's, the factory had about 80 employees and produced 60,000 units per year. After the death of the founder, two of his sons took the company over and produced the famous table 55 and the sink Chair A56 which was very successful around 1988. There were some unnecessary details removed to simplify the design. The company remained in the family until 2004.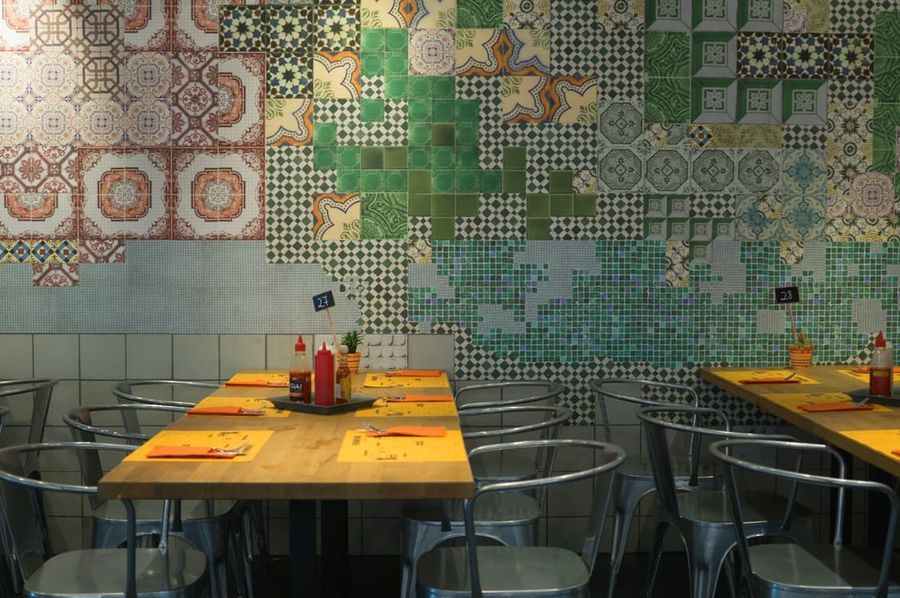 metal restaurant chairs
The Tolix chair at the present time
The surprising nature of the Tolix chairs made them also became rapidly popular for use in homes, where they appeared around dining tables of design fanatics. The Tolix brand is nowadays distributed by many manufacturers of furniture and its success have made sure that the chairs have become true design icons and have even been included in the museum collections of the MoMa in New York, the Pompidou centre in Paris and in the design museum of Amsterdam. However, the production of Tolix chairs continues to honour the beliefs and wishes of the founder.
Brushed steel Multipls chair
The value of a Tolix chair for your interior
Benefits of a Tolix chair
The chairs have become essential elements of an Interior. There are different types of Tolix chairs, but the most important are the A, B and C chair, very practical and simple chairs, prominent models thanks to the solid stability, light weight and low costs. Another advantage of these chairs is that they are stackable, making them lose no space in your house. Also because of the high seat, these chairs are comfortable enough to spend an entire evening dining.
Where can the Tolix chair be placed in your home
The Tolix chair is definitely not only suitable for bistros. The chairs are so versatile, you can place a Tolix Chair in your Office, kitchen, garden or just in the corner of your bedroom, they seem to fit anywhere! They are made for indoor and outdoor use and come in a variety of bright colours or brushed steel. The modern version is available in approximately 50 colours. Of course you can also look for an original vintage model. This of course remains slightly simpler in colour, namely steel or classic red.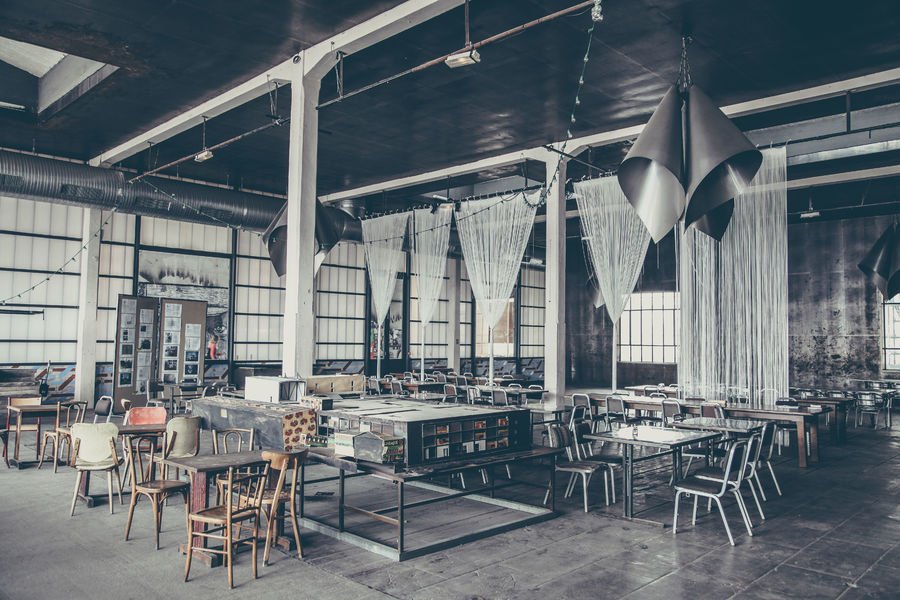 open space restaurant
Combining a Tolix chair
Tolix chairs fit into any interior style
Nowadays the Tolix chair can act very well as an eyecatcher for our own interior. The appearance of the chair is, of course, very industrial. At first this is the interior where you would probably expect to find the Tolix chair. What many people are unable to picture, is that by properly combining, there are many more styles that can be mixed. The Tolix chair can fit perfectly into in a modern interior, or it ca even add an extra dimension to a country-style décor. Because of the various shapes and colours, the combinations are endless. For example, a Tolix Chair with a wooden kitchen table will liven up your dining room or you can mix & match with other colours or other chairs for a vintage effect.
Multipls chair antique yellow
What accessories match perfectly with Tolix chairs?
With the right accessories you can give just a little extra to your interior, making everything fall into place and creating a perfect balance in your interior. This will give you just that extra atmosphere and a personal touch to your interior. If you choose a vintage Tolix Chair the colors that are often used in the accessories will be, white, Brown, black and grey. It is of course easy to choose accessories in the same colour as your Tolix chair, for example paintings, wall hooks, picture frames, and mirrors. Keep in mind that the darker the colours you use, the darker your interior will look like. If you choose a modern Tolix chair in a bright colour, watch out with lots of colourful accessories. This may draw the attention away of the Chair and create chaos in your home. To make the Chair more comfortable you can also use a pillow or a sheepskin on the seat.
Railway carriage wall rack
I hope that by reading this article you have gotten a better image of the Tolix chair, the origins of the chair and how the Tolix chair has found its way to the interior decoration. Tolix chairs are simple chairs that will find their place in any interior and will always be the perfect complement for any interior style.