The origins of the wall lighting
Originally used as a working tool and true companion of the worker, the wall lighting have now become true design objects.
The wall lighting keeps its yesteryear's usefulness but especially today appears as a true mean to increase one's interior design.
The ancestor of the industrial wall lights was considered at the beginning of the century as a source of productivity, as much as for a better precision than for a possibility of work during day and night, combined to better security.
Indeed, workers were, before the appearance of these lamps, forced to work during the day, that was made possible with large windows.
Once the sun sets, the activities of the workers were impossible and dangerous.
A good visibility is also a great source of productivity, effectiveness and security.
Therefore, the wall lighting and brightness emitted by electricity as a major element for the proper functioning of a factory.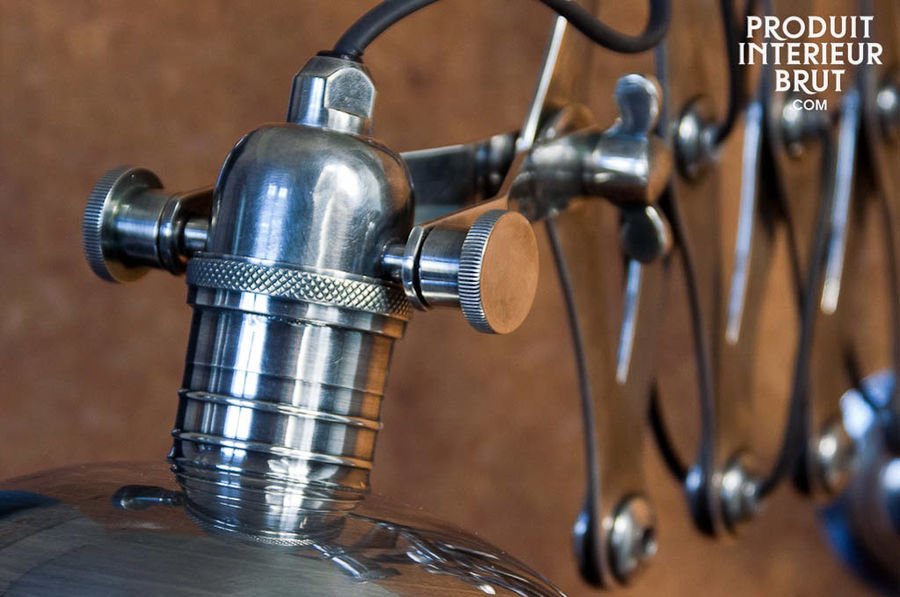 Vintage design industrial wall lamp
The great return of the wall lighting
The wall lighting is now a vintage fixture used massively and present in all type of design and casual interiors.
The industrial style is often characterised by the lightings that surround the place, particularly the industrial vintage wall lighting, that will magnificiently dress your walls.
It has become an object of decoration accessible to all and affordable for the mass production of industrial furniture to furnish trendy flats and houses. Their initial place was in factories and workshops.
For example, the vintage wall lights "Loft", by Jieldé, is a pillar of industrial decoration for households, such as the "Signal" wall lighting, from the same firm.
Jieldé is a manufacturer that created its first lightings in 1952. This family business, based in Lyon-France, offers a wide range of lightings with their famous vintage wall lighting, which sell as much today as when they were first sold in 1950.