Metal design imposed its stamp in the 1930s
Up until the 1930s metal design was completely absent from home furnishing.
Despite its innovative side in terms of hygiene and above all functionality, metal design found it hard to shake off the connotation of being part of the industrial world.
Metal design definitely did not appeal to the housewife s it was very minimalist in style, and the materials were not reputed for being fine at all.
There were numerous attempts to introduce metal design into homes.
Notably, Charles Blanc, a famous chef of the period, designed a height-adjustable stool largely inspired by Taylorian theories, in order to minimise the number of useless movements and efforts for the housewife.
Peugeot endeavoured to promote metal design as a real emblem of quality and a decorative object of its own.
However, most of these initiatives were not as successful as expected.
It wasn't until the middle of the 1930s that metal design finally came out of the factory, and entered the schoolroom.
La Compagnie Parisienne d'ameublement created a school chair with steel tube legs and a wooden seat and that became used in classrooms across the country.
Gustave Cavaillon later designed the well-renowned Mulca chair, which generations of schoolboys and girls were to know so well, and which is now one of the key pieces for amateurs of metal design.
Metal design had finally found favour, initially used in kitchens and bathrooms, then gradually in all rooms in the home.
Metal had finally left the factory environment and entered the world of domestic furnishing.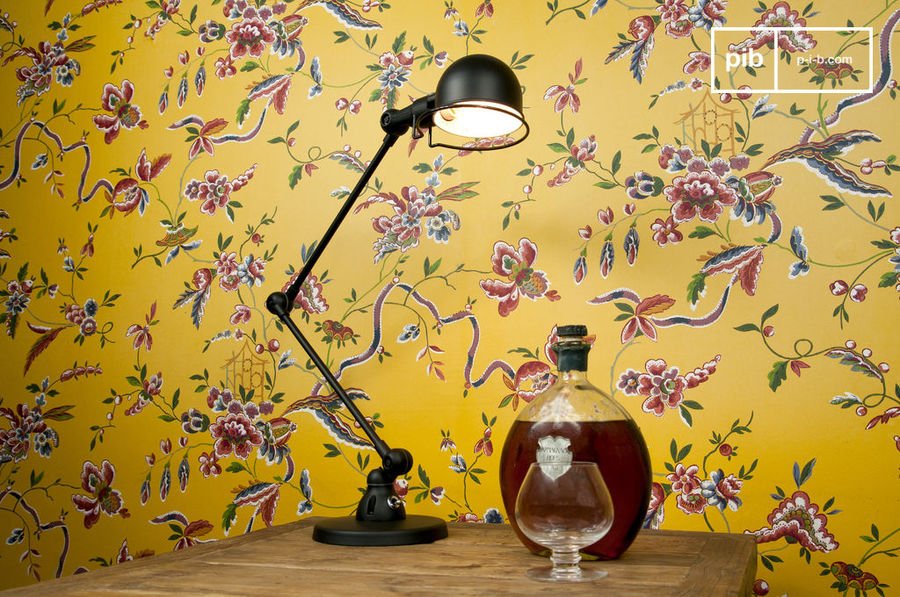 Jieldé Signal desk lamp

>