The term 'retro' refers to a way of living, a look, a trend or a fashion which hails from the past. The expression ?the retro look? may be found in lots of fields, especially in the art world, but it also applies to furniture, where retro décor and vintage style often go hand in hand.
The retro look or vintage designs?
Retro décor, a post-war success story
In the furniture field, the retro style refers to contemporary models produced by designers mostly after the Second World War and up to the 1980s. In contrast to Vintage furniture, for trendy retro style interior vintage furniture or design, which draws its inspiration more from times gone by, retro style furniture is frequently characterized by its originality and highly-distinctive shapes, typical of contemporary design.
After the end of World War Two, France, along with other countries which had been devastated by the conflict, began a gradual process of post-war reconstruction. This brought with it a period of strong economic growth, which lasted until the mid-1970s. The 'Trente Glorieuses' (thirty glorious years), promised great things, including, at last, a new-found sense of hope. This was a time ripe for change and regeneration. Over the years, new literary and artistic movements emerged, encouraging a real open-mindedness. Creativity and innovation were in the air. Strong social movements and values were part of the warp and woof of everyday life.
This period of reconstruction also boosted the furniture industry. It was out with traditional, heavy furniture items and in with novelty and innovative designs. Designers were ready to be daring, giving rise to designer retro chairs, a minimalist wooden scandinavian table, and a whole range of retro decorative items.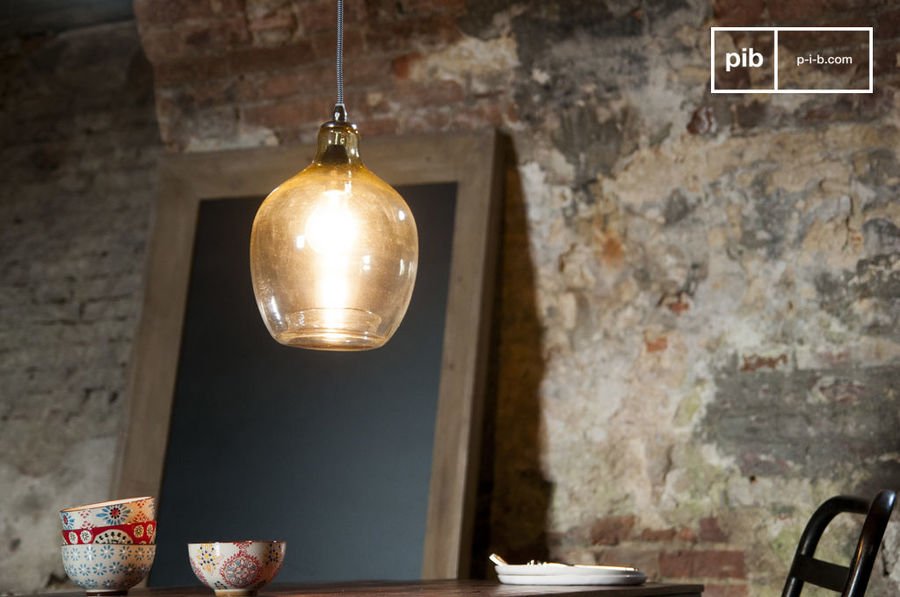 Belvedere hanging lamp

>
The originality of retro design
Retro furniture differed from the traditional furniture which typically graced the dining rooms, lounges and kitchens of houses and apartments by the unusual shapes and colours which characterized it.
Whether made from wood, metal or fabric-covered, chairs have become authentic vintage armchairs and vintage chairs which stand out with their bright colours and vibrant shapes, so different from the traditionnal shabby chic chairs. Such contrasts apply equally to tables, armchairs, sofas and other decorative accessories such as lights. Furniture is changing to create interiors which are lighter and cosier.
Influenced by the interior design of lofts, old workshops and disused factories which have been converted into housing, retro furniture draws inspiration from old industrial-style furniture which is enjoying a new lease of life in the hands of a talented generation of designers.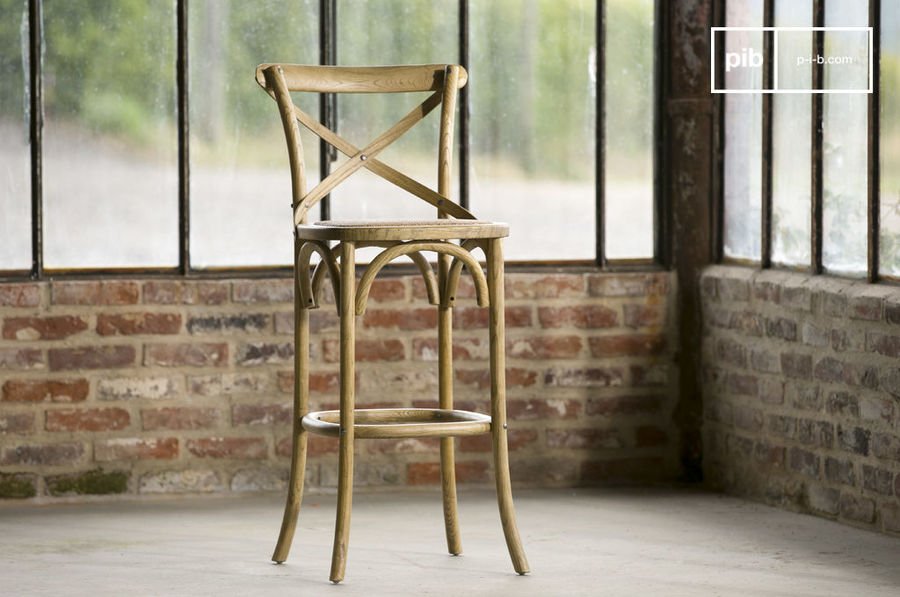 Bar chair Pampelune

>
Retro furniture: a key furniture fashion
Retro - a trend that never dates
Retro furniture still has the power to surprise even today. It is just as popular now as it was when it was first produced. Given that it's bound only by the imagination of designers and furniture manufacturers, it continues to evolve. Its avant-garde, timeless nature has a universal style appeal which transcends the ages without seeming dated, whilst still retaining a distinctly modern flavour. In harmony with the values of its time, today the retro look finds itself in a period where the neglected values of the post-war age have come back into vogue.
Associated with a time of economic prosperity, the retro look projects a positive vibe which is tangible in the ambiances which it creates in every room where it makes an appearance.
Retro furniture is also capable of complementing just about every kind of interior décor. A simple scandinavian modern sofa or a few designer chairs will add a "je ne sais quoi" to a living room or a dining room, imbuing your flat with elegance and a touch of modernity.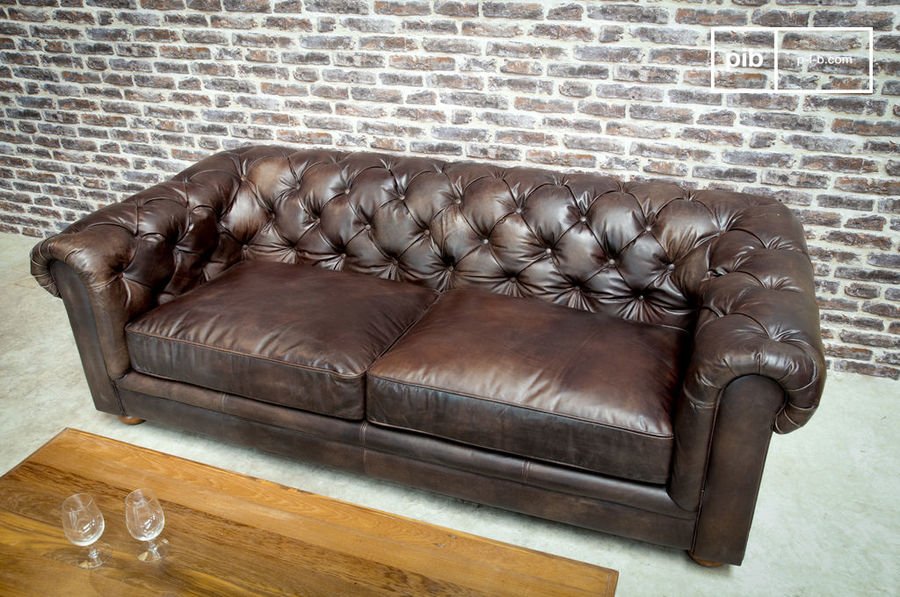 Dark chesterfield sofa

>
Ideas to help you customize your retro décor
Are you a fan of the retro look? Here are a few suggestions which will help you to give your living room a retro look face-lift.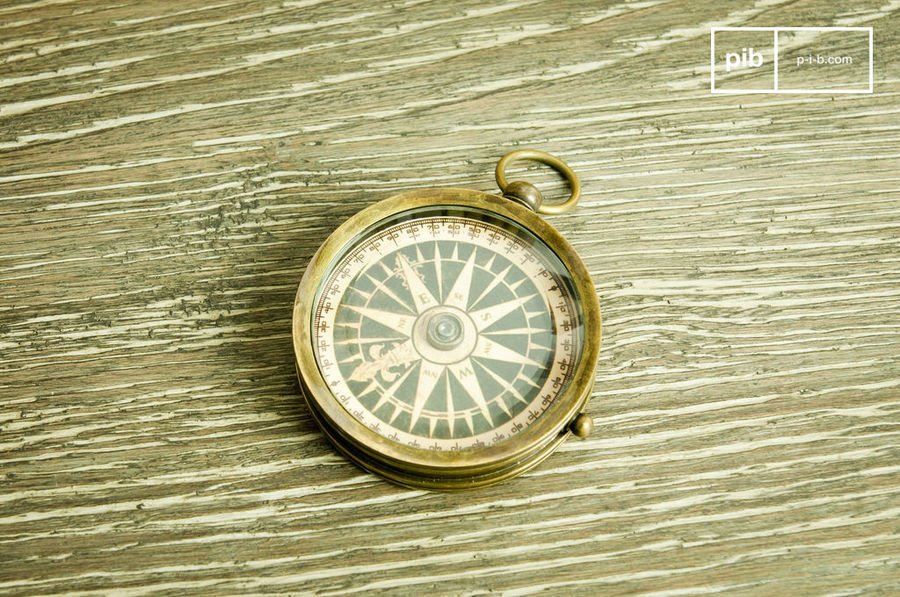 Helmsman's compass

>
Retro decorative accessories galore
If you don't want to spend a fortune on large items of furniture, why not let yourself be won over by retro decorative scandinavian homewares which will be sure to look absolutely stunning! The Scandinavian design movement produces an unusual designer scandi mirror which will make your interiors lighter and create a warmer feel. If you prefer the workshop-style look, you can choose from a selection of industrial mirrors which are equally suited to this style of retro interior design. Need more light? Have you thought of industrial ceiling lights? Lamps, ceiling lights and office lights are must-have items in any retro décor.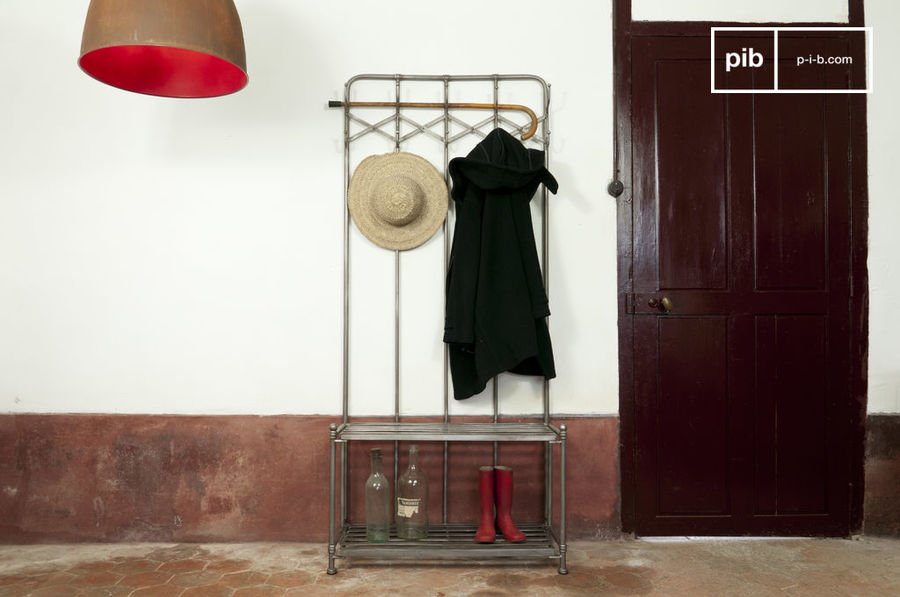 Cefé de Paris coat rack

>
Elegance and comfort, choose vintage style chairs or Scandinavian
The advantage of scandinavian chairs is that they combine comfort and aesthetic appeal. Scandinavian style designer chairs will grace any Retro Scandinavian dining table by bringing a hint of contemporary style and airiness with them. When it comes to armchairs and sofas, you're spoilt for choice: a vintage leather sofa or perhaps a fabric-covered design. Whether it's for a one, two or three seater sofa, it is vital to choose the right sofa for your living room. In addition to being very comfortable and homely-looking, a designer sofa will immediately create a cosy ambiance in your living room. The retro sofa tends to be either fairly square or else generally rounded in shape, and come in a host of different shades.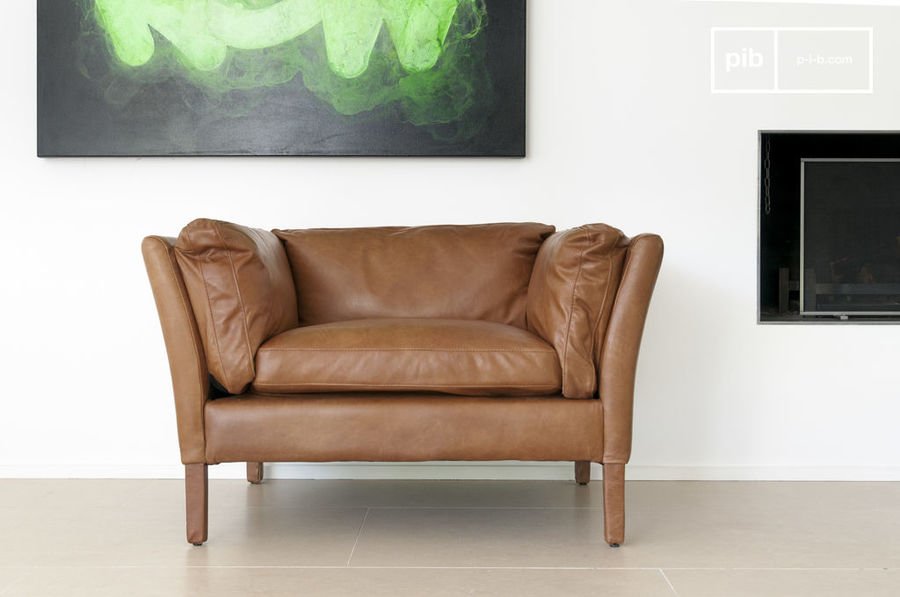 Hamar armchair

>
A sophisticated low table that will really complement your sofa
Lastly, we have to remember that with sofas, come low tables. Sniff yourself out a bargain from amongst a selection of retro small table designs, such as a scandinavian coffee table. Round, rectangular or square ? dare to opt for vibrant colours and original looks!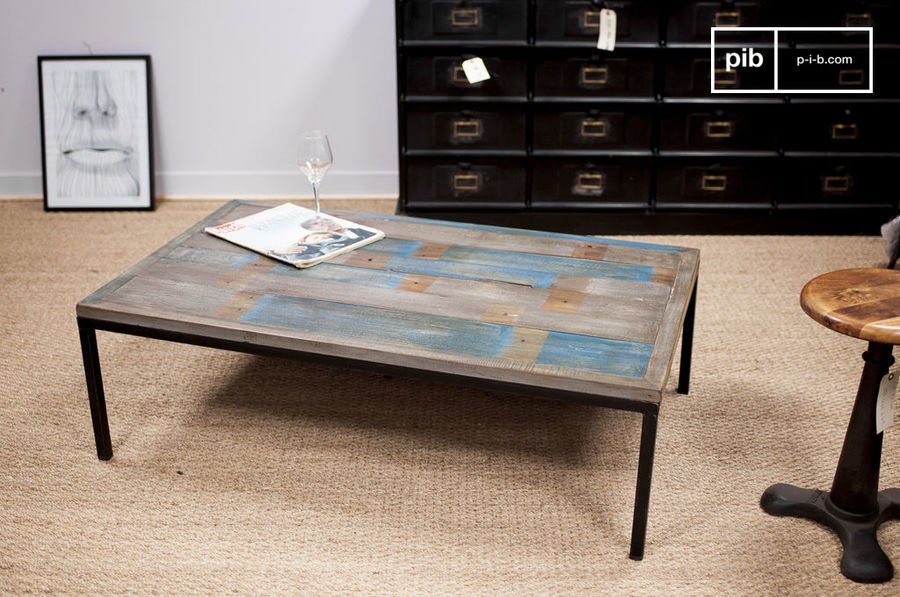 Moriz coffee table

>