The leaf-drawer filing cabinet: administrative furniture with retro design
Emblematic of retro design, the leaf-drawer filing cabinet was initially a key piece of furniture for notary's offices and administrative buildings.
A successor to feudal safes, the leaf-drawer cabinet has above all an entirely utilitarian use, its retro design would later give it its aesthetic dimension.
Small chests of drawers at the outset, cabinets gained more importance in the 18th Century, resulting in the leaf-drawer cabinet, which became a piece of furniture in its own right.
This form exudes the retro design we know so well today.
In the 19th Century, the leaf-drawer cabinet left the more intimate office space to take centre stage in the store sections of large retail outlets.
Retro design thus claimed origins in all the professions in the business world.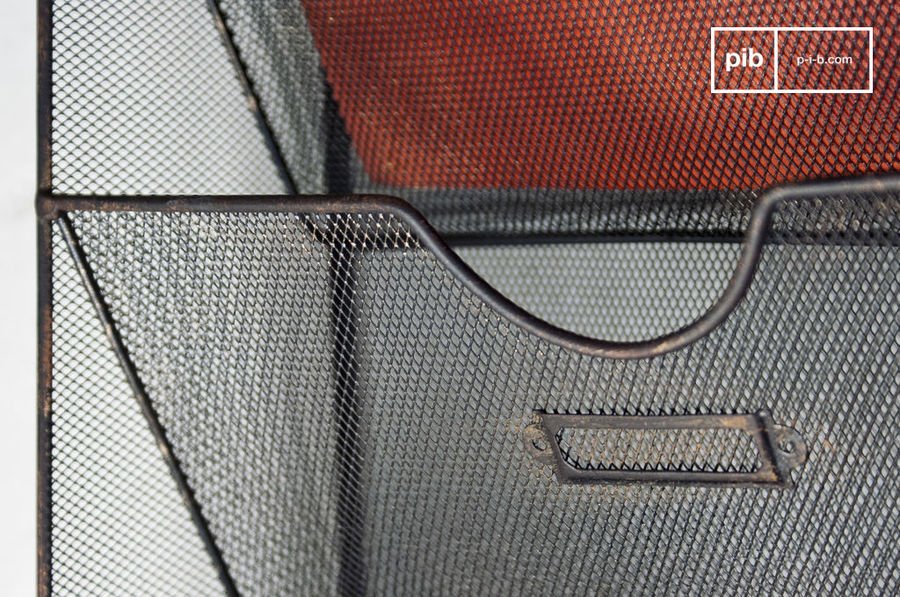 Wire-mesh wall mount magazine rack

>
Zola himself praised this innovative piece of furniture for both its practical nature and its silhouette and dimensions in his novel Au Bonheur des Dames, adding to its status as a precursor in terms of retro design.
The leaf-drawer cabinet then underwent a series of adaptations and improvement that renewed its style constantly, fuelling the enthusiasm of retro design aficionados.
The pieces created by Forges de Strasbourg and Roneo, the first designers of the leaf-drawer cabinet as such, are now particularly sought after by retro design enthusiasts, notably for their quality and finish.
The leaf-drawer filing cabinet was then simplified as was the cardholder, which was now made of aluminium or plastic.
The industrial revolutions led to mass production of leaf-drawer filing cabinets, increasing their use by broader swathes of the population.
The leaf-drawer storage unit is now present in home interiors, and rethought by numerous designers such as Marc Bado, making retro design a source of constant inspiration.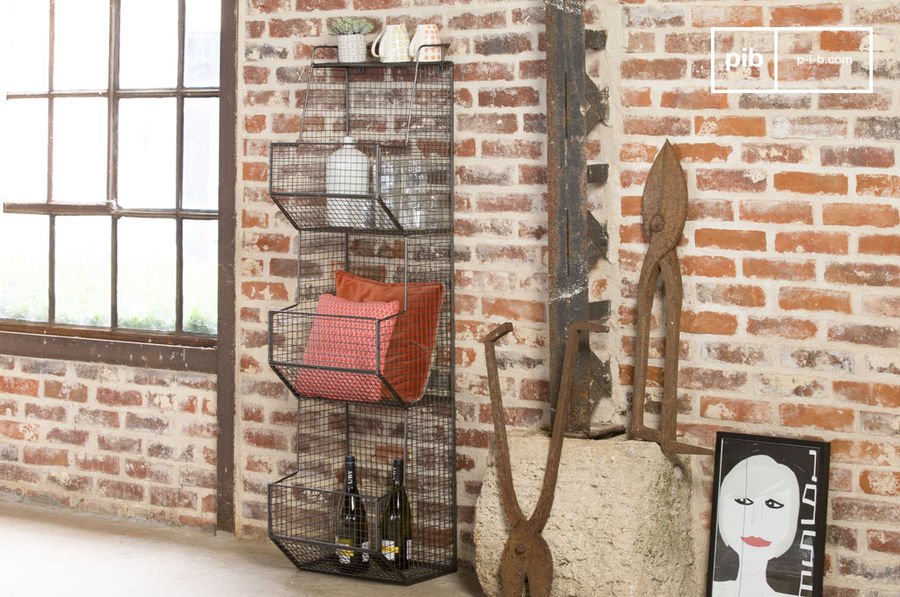 Metallic shelves Harlem

>