Metal furniture, which is one of the biggest icons of modern-day furniture, initially stemmed from the worlds of street and workplace furniture. Emblematic metal furniture, with its entirely industrial look, came late to our interiors, after having proven its worth and played a key role in its original milieu. Thanks to the industrial revolution, metal furniture was rapidly used as the urban furniture that we know today. Metal architecture emerged, decorating the new parks and squares with a mix of robustness, in view of the solid materials used, and finesse, from the rigorous metal workmanship. These benches, street lamps, kiosks and water fountains have become so familiar in our streets: metal furniture took hold everywhere and is still around today. At the end of the 19th century, metal furniture appeared in factories and industrial workshops, to provide workers with storage space for tools and raw materials. Metal replaced wood as the preferred material for furniture, as wood was not as functional or solid for the purpose.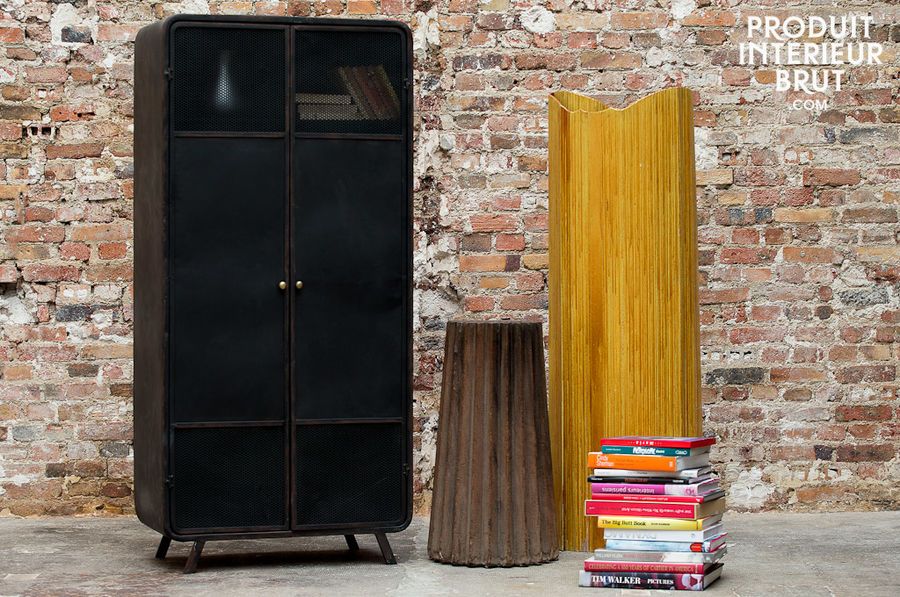 Metallic cupboard Mill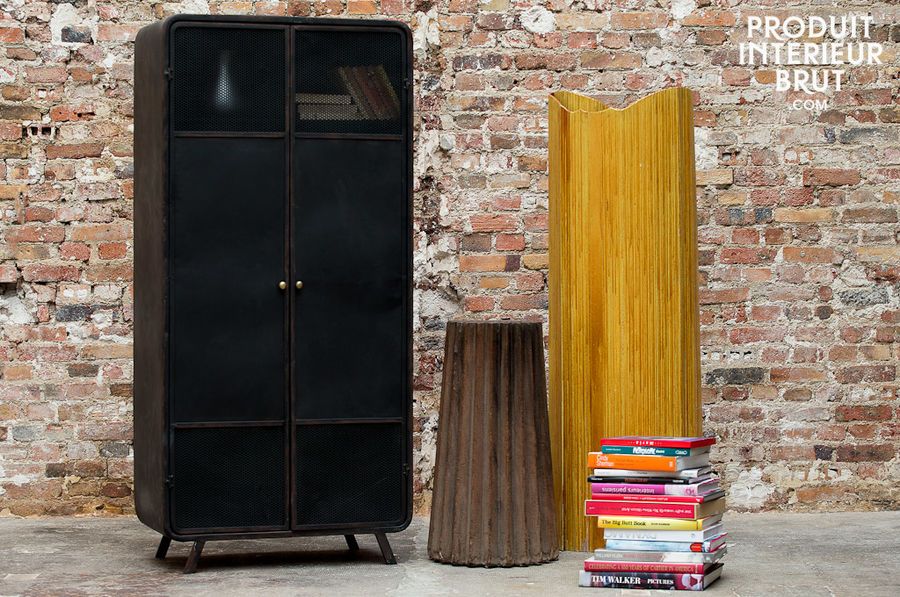 Metallic cupboard Mill
Carts, crates, and lockers were used in mass quantities and rapidly by all factories.
Manufacturing industry then changed course promptly, and metal furniture was to follow this evolution. The work bench and its metal stool were there to meet the needs of shift workers at the beginning of the 20th Century. Metal locker rooms, tables and chairs were manufactured for a question of comfort, which became a common term in industry. Shops and offices were not far behind in the metal furniture adventure in order to respond efficiently to new needs, and to new company safety standards, which required fireproof materials. Hence the appearance of the famous leaf-drawer storage units, the industrial desk or typing pool chairs. The number of vintage furniture manufacturers and designers expanded briskly. They were also in demand by restaurant owners, who wanted 100% metal terraces for their clients. All this progress made metal furniture one of the most respected and sought-after items on furniture lists, and it is ever present in our homes.