Industrial furniture, in the correct sense of the term, refers to furniture originally used in factories and manufacturing workshops by workers for seating, lighting and working.
Evolution of industrial furniture
Industrial furniture subsequently underwent an evolution, moving out of its industrial milieu, and into our living rooms, after various sojourns in our streets, parks and on café terraces. In an era when wood, plastic or even glass are the main materials for our interiors, industrial furniture took the side of the workers by providing a company with material guaranteed to be robust and durable, and above all very adaptable to each type of job and the tasks involved. We owe the introduction of industrial furniture to our homes to all those who are passionate about decoration, and those who, as of the 1980s, installed such furniture in the immense loft rooms created out of factories and industrial workshops. They created the concept of vintage style by installing metal furniture once used in these work spaces and by respecting the precepts of industrial design.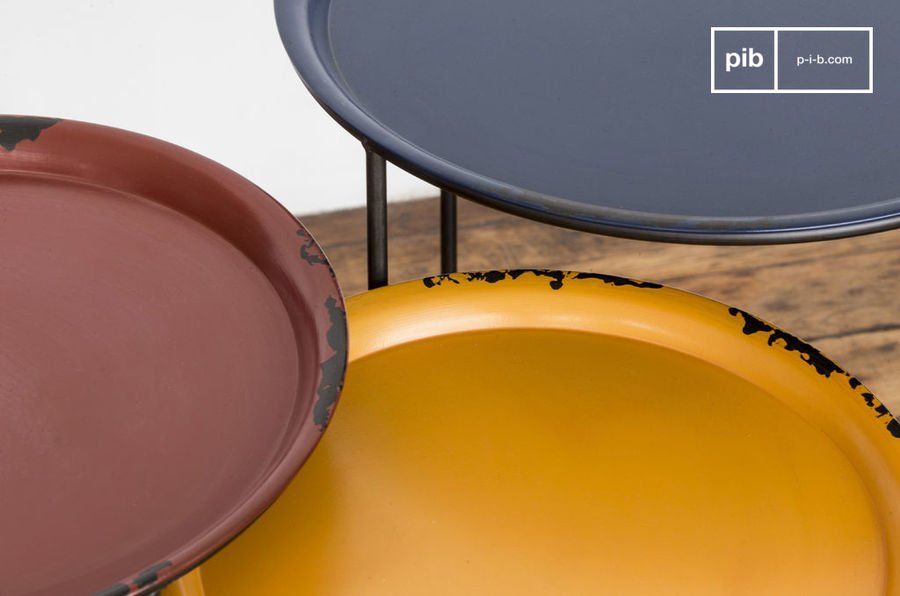 Tricolore Gigogne Table
Industrial furniture in our interior
Brick walls, concrete floors, or even steel beams were all preserved to match the industrial furniture equipping the kitchen, but also the living room or even the bedroom. Tables with scaffolding style feet are used in the kitchen, former workers' carts serve as coffee tables, articulated steel lamps as lighting for desks, and sorting office furniture as bookcases. Very rapidly, industrial furniture was taken up by all social classes and gained a place in all types of interiors in which this furniture adds so much cachet. Vintage style is becoming more and more popular and never ceases to evolve to meet the needs of a large number of homes, thanks to the wide variety of pieces on offer.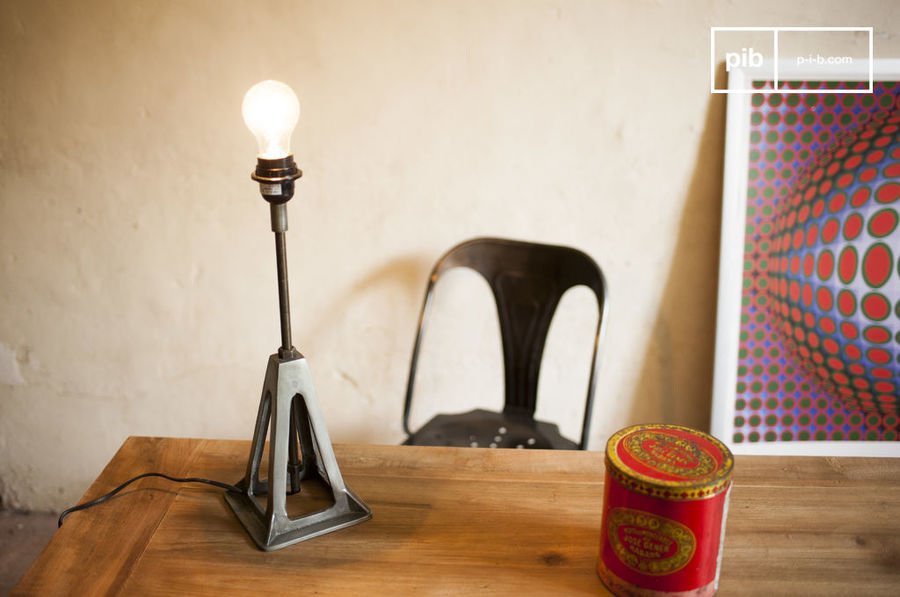 Eprion Lamp