At the end of the 19th Century, the metal industry was still geared to supplying the transport and armament industries. However, steel would rapidly become emblematic of modernity and was to be used to make industrial furniture.
The advent of steel and industrial furniture
This material evidently had beneficial characteristics; once lacquered, chromed or nickel-plated, it made industrial furniture extremely aesthetic. It didn't take long, just a few years, for steelmakers and designers to discover the metal's capacity to be adapted and reworked. This started a movement, with early-century designers seeking out steel industrial furniture. In 1919, Bauhaus was created, regrouping a number of furniture designers who created tube-steel chairs, that were to become symbols of industrial furniture. Manufacturers then worked on and perfected revolutionary metal-working processes, in order to offer designers the best possible finishes. German industrial group Mannesmann notably produced smooth steel tubes, apparently seamless, thanks to the cold-drawing method. Likewise, Thonet, which till then specialised in wood, embarked on the production of metal industrial furniture.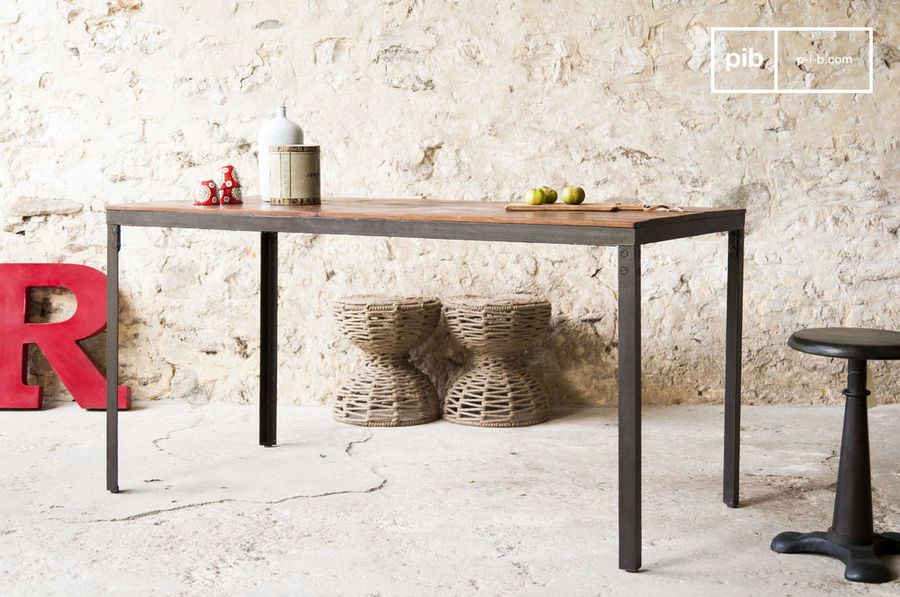 Masaï table
Industrial furniture: a predilection for designers
At this point in history, industrial furniture was synonymous with modernity , and many designers integrated this idea with gusto. Industrial means were used shrewdly and in a functional manner. In France, industry professionals founded the steel industry association OTUA to spread the word about steel, and to increase the use of this material. This foundation frequently worked with modern artists, the precursors of industrial furniture design, and organised steel-based design competitions in the 1930s. Initially used to supply the transportation and weapons industries, steel was now used in daily life; the first cans appeared in 1935, and the first aerosol canisters a few years later. In the interior decorating world industrial furniture was to benefit the most from this expansion, and was to be enriched throughout the 20th Century, by numerous technological advances and improvements such as stainless steel sheet. Nowadays, the renown of industrial design is boosted by the rough aspect of this metal, which is able to embellish any interior.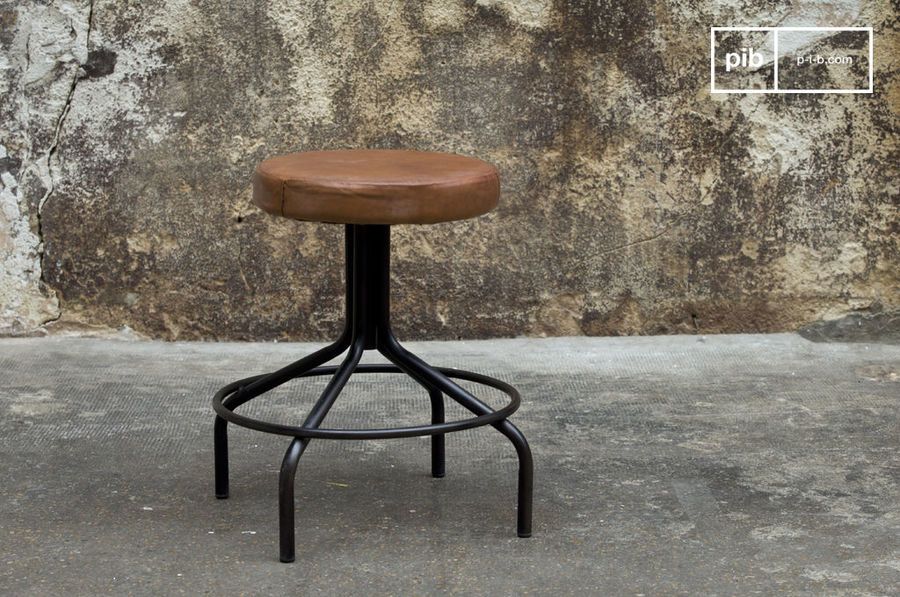 Shoemaker stool