Furniture generally becomes vintage furniture when the model and design date back more than 20 years. Vintage style is becoming more widespread and is now an integral part of decoration, clothing, or even cars. 20th Century vintage furniture has, for many years now, created considerable interest among lovers of all that is design, as well as among buyers. The robustness and the retro furniture was in vogue again, and these characteristics rapidly led to vintage furniture taking centre stage in our homes.
The origins of vintage furniture
Vintage furniture resulted from a period in history when there was a massive surge in the amount of furniture being produced, to our great delight, in response to mass consumption and increased purchasing power. Manufacturers and designers got down to the task of creating a piece of furniture for every need and every fashion. This furniture would subsequently become our vintage furniture. Attractive and futurist. Several styles of furniture were created very rapidly, and evolved as fast as fashion, in order to meet the new desires of consumers. The whole idea of the furniture was rethought with a touch of poetic magic, to obtain a harmonious interior. Vintage furniture is colourful, lasting and obviously aesthetic, thanks to its fine lines.
Vintage furniture in the home
Nowadays, an interior might be classic, modern or offbeat, but vintage furniture is always right to add retro cachet. You may have many or few pieces of vintage furniture in your home, but they will go perfectly with all decoration, adding history to the space through distressed paint finishes and wear-and-tear marks. Manufacturers and designers are reproducing all the vintage furniture models we love so much, which gives us the advantage of acquiring a solid new piece of furniture, with vintage lines.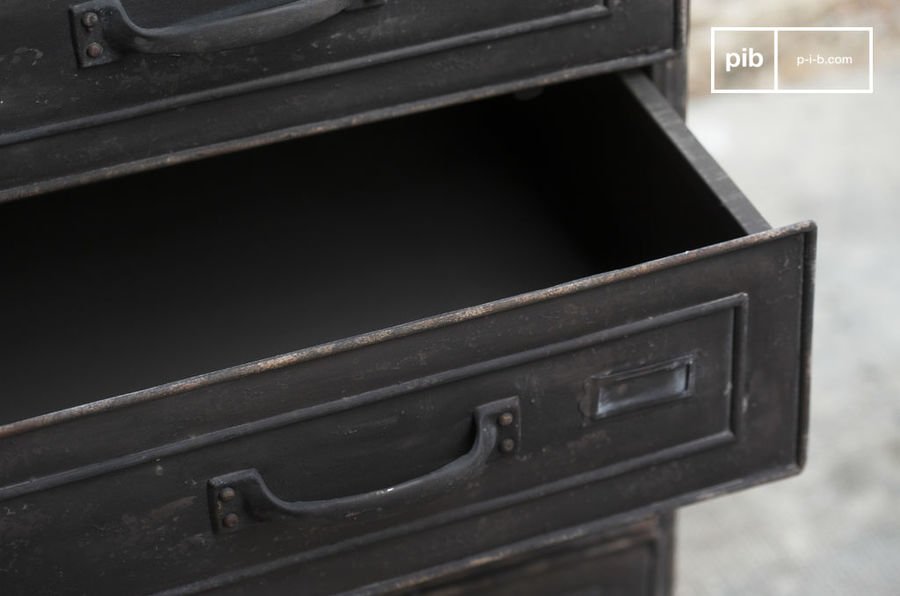 Brown factory cabinet