Trendy Scandinavian design
Among trendy decoration, we note a considerable presence of the Scandinavian and Nordic style. The natural and minimalist style of designers of Northern Europe are famous world-wide, and are appreciated by most respected decorators. This knowledge and access of this style and design increased in order to decorate properly a typical Scandinavian style household. Designer are highly involved in the evolution of trendy decoratives of the region.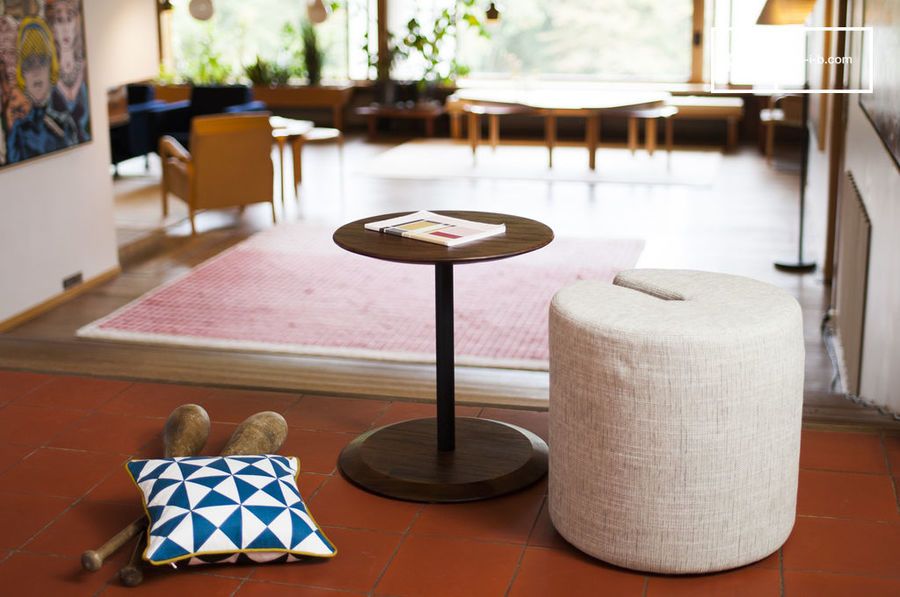 Side table Victor
Development of the trendy Scandinavin decor
After using for many years wood in a classic way, Scandinavian designers and creators adapted rapidly to the new working processes, such as curved wood. Thanks to steam ovens, this techinque of curving wood allowed to conceive ergonomic furniture and adapt their intense use, furniture becoming nowadays the typical trendy decoration. In the 1950s, with the industrialization of furniture production, new materials find their place in Scandinavian design such as fiberglass and plexiglass. Designers followed easily the idea of that time, comprising a popularization furniture by imagining a massive manufacture, but wih a high quality design. They conceive original models such as the designer EEro AArnio and his Globe Armchair, that will longly be known as a reference in the matter of trendy decoration. With Scandinavian lightings, the evolution was also coming, with the use of new materials following a considerable advance in mecanics in the industry of furniture and decoration. The system of steel tube allows to Danish Paul Henningsen to create a range of legendary lamps. Metal sheets of many different sizes finely sculptured and perched on a steel tube will be the combination giving birth to this very famous lampa and set into the trendy decoration.