What is a Loft ?
Living spaces now known as lofts were originally workshops or factories occupied by production industries. In the early 1980s, these over-sized spaces attracted a large number of lovers of design and decoration, who also fell under the charm of loft furniture.
Loft furniture, from the outset, was essentially made of industrial materials such as steel, also used for the architecture of a loft room, as well as unfinished solid wood.
The industries that occupied these places were entirely furnished with industrial furniture, which suited perfectly, as it was robust in light of the usage.
The employees worked by sturdy steel desks, under massive industrial lighting. Their tools were stored in metal lockers and their seats had cast iron leg frames for increased stability.
People living in lofts wanted to respect the place itself and retain its initial shape. Loft furniture once again played a key role to have this industrial feel right at the heart of a family living space.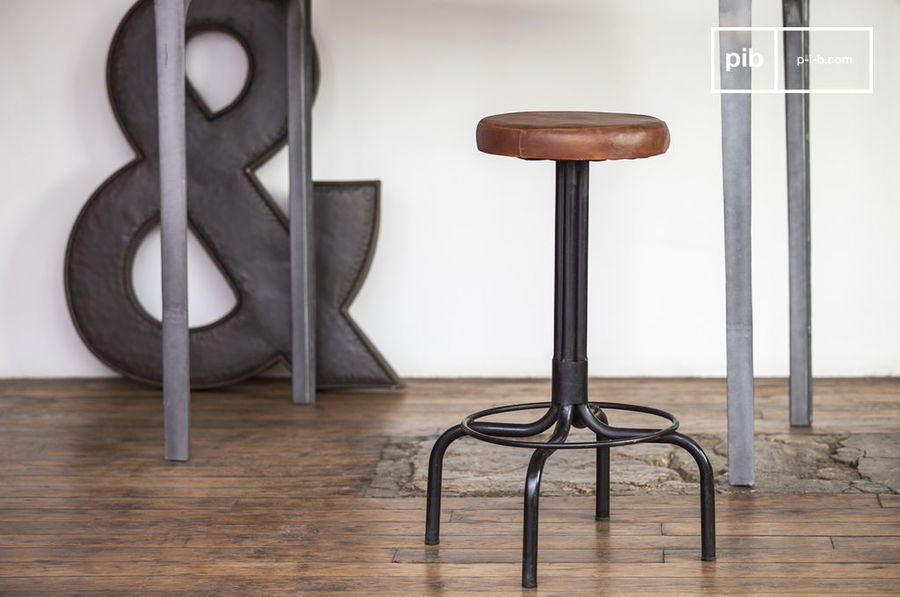 Shoemaker's high stool

>
Loft furniture introduces metal to homes
Metal made an entry into lofts, which are very spacious places furniture needs to be imposing.
The dining room corners of lofts would be filled by tables with solid wood tops and heavy steel leg frames, surrounded by metal chairs. industrial side table and industrial console table can be interesting if you need more surfaces.
Loft furniture also equipped kitchens to add to this industrial design feel with thick work surfaces. Workers' metal lockers could be used for dishes or as a dresser.
The coffee table also became a key item of loft furniture with, for example, a reclaimed kitchen trolley effect, where the wheels are retained in their original state to amplify the industrial style.
In bedrooms, classic wardrobes got replaced by metal storage cabinet, which have become a classic piece of loft furniture. As for lighting, there are a lot of different styles, but the industrial floor lamps is without any doubt a great choice for a bedroom.
At the beginning, all this furniture was only used in large loft-style rooms but, bit by bit, loft furniture spread to all home interiors, its advantage being it goes perfectly with all architectural styles, from the most atypical setting to the most classic decoration.
The number of people bitten by the bug of loft furniture is on a constant increase and they can now discover many reproduction pieces carefully selected by PIB that ally the advantages of new furniture with vintage style.
>