The leaf-drawer cabinet: the star of loft design
This is the successor to all the chests for keeping objects for everyday use or anything of value hidden and protected.
Since it was first created at the beginning of the 20th Century, the leaf-drawer cabinet has seen major changes in its materials, dimensions, uses and environments, especially being adapted for loft design interiors.
Despite the computer revolution, this metal furniture continued to hold pride of place in administrative offices, but at first it was surprisingly made of wood, as was all office furniture of the period.
Expansion of the services industry and offices resulted in the leaf-drawer cabinet being ordered in large quantities, given it is very functional, and starting in the 1930s, manufacturers decided to sell metal versions for cost and production rate reasons. This obviously put woodworkers' noses out of joint considerably.
Also called an archiving or filing cabinet, the industrial shelves was a prerequisite in the workplace, prior to becoming a key loft design element for lovers of industrial furniture.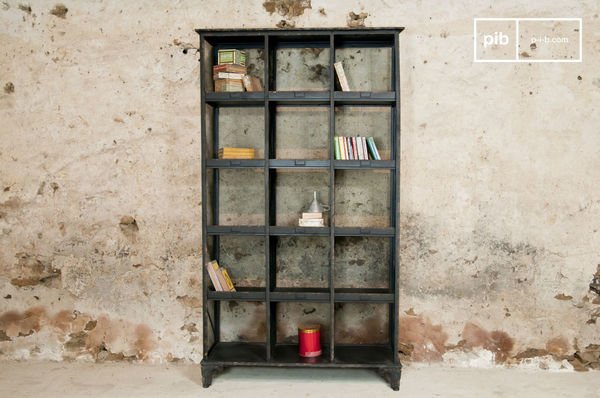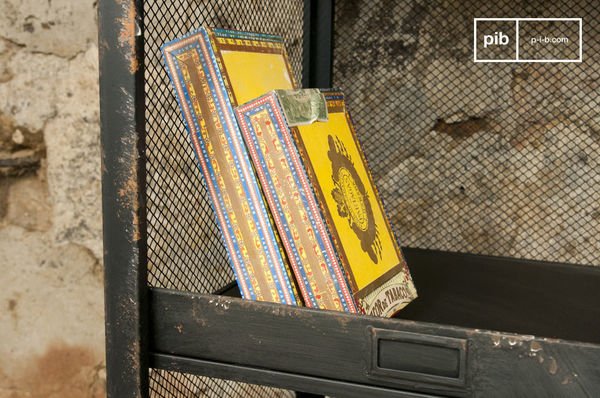 The leaf-drawer cabinet: the star of loft design
Les Forges de Strasbourg and Roneo, the first to manufacture a metal version of the leaf-drawer cabinet, strived to reproduce all the aspects of the original model.
This metal version now has pride of place in our interiors to add a touch of loft design.
The column was to keep its large dimensions (1.80 to 2 metres high), clack closure system, brass knobs and cardholders, but the colours varied depending on the manufacturer.
In Strasbourg, the leaf-drawer cabinet was originally sold in black, while Roneo's glazed brown patina enhanced with a gilded border marked it out as slightly higher quality.
Lastly, both manufacturers put metal plates on the angles of the furniture to protect it during potential endless office removals, and make it robust to any knocks, as evidenced by the fact that it is still around after all these years, as part of loft design.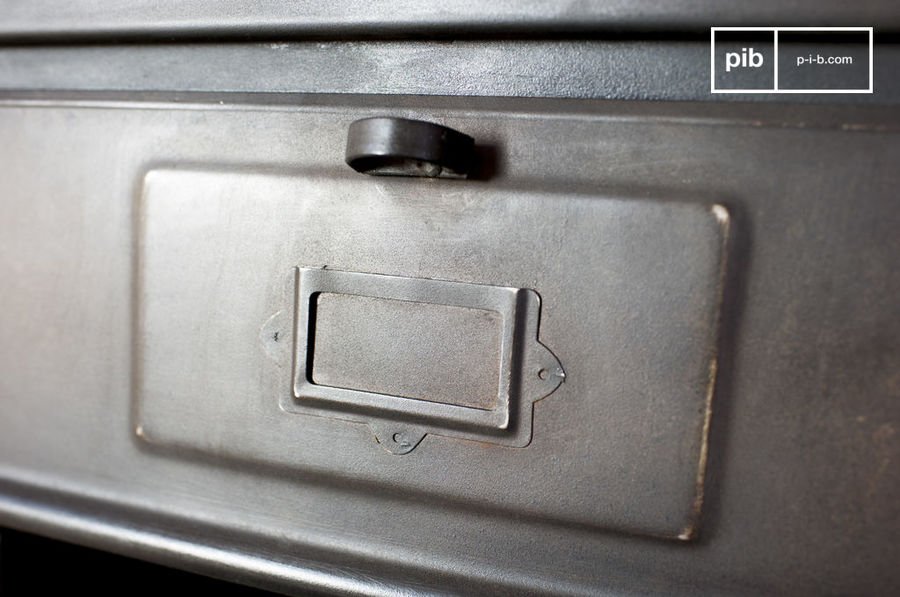 It becomes an element of loft design
Mass manufactured, the leaf-drawer cabinet can now be seen in offices, but since the Eighties, it has been of interest to a new breed of users.
Industrial spaces have been turned into places to live in, creating loft design which appealed to the design world in general.
Incorporating workplace furniture and objects into the home interior has become a new form of decorating style and the leaf-drawer cabinet fits perfectly into this trend.
Highly appealing thanks to its vintage effect, the leaf-drawer cabinet can be used in the kitchen, the living room or a bedroom, for a successful loft design effect, to rapidly resolve storage problems, at one end or the other of the home.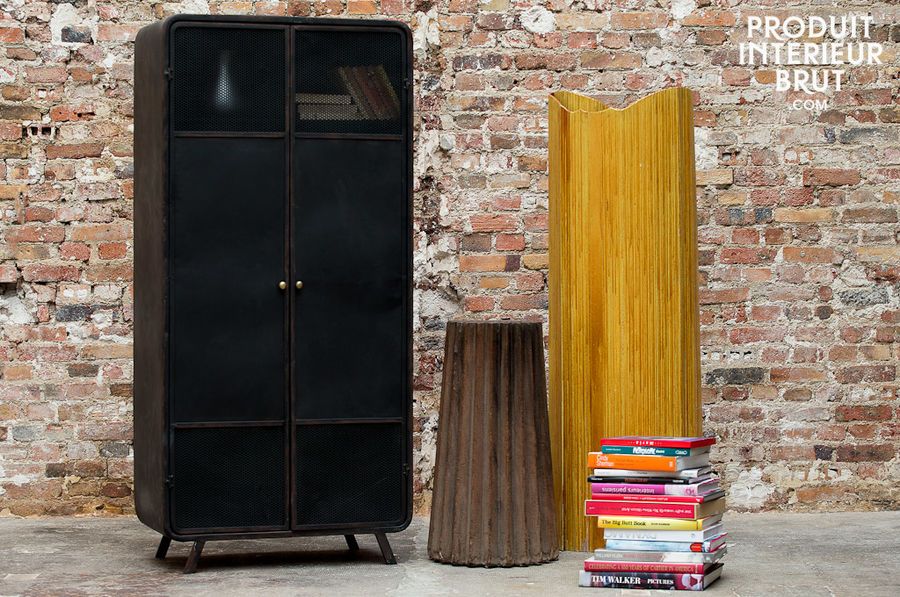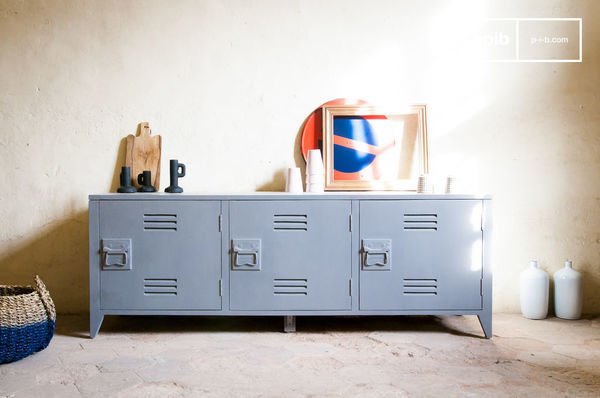 Did you like this article? Discover related articles here
Next and Previous Articles

Latest Articles trend analysis by PIB

Our publications on the same topic