Influenced by craft furniture, distressed furniture is a perfect alternative as it offers a broad range of materials, colours, finishes and dimensions to suit all interiors.
Rustic distressed kitchen furniture
From the moment you enter the hall, rustic kitchen pieces set the tone thanks to the well-chosen colours and the distressed furniture that takes pride of place in this vital space at the heart of the home. A simple distressed wooden stool or a shabby chic bookcase can make a big difference.
The atmosphere of kitchen with a boho rustic look can be both seen and felt. Numerous pieces of distressed furniture can easily be mixed and matched to create vintage decoration and furnishing full of cachet. It is also great to ally distressed furniture and modern electrical appliances, for that original touch while preserving modern comforts.
Rustic kitchens combine authenticity and sincerity. rustic shelves in ancient style bring a sense of warmth and comfort in the room. Gastronome and generous in spirit, they whet the appetite solely through rustic design that makes you want settle down around a distressed kitchen table for a gourmet menu. Old and curious objects are back again and can be repurposed as vintage style decoration. Distressed craft furniture such as the counter and workbench are back in service here, often used in a completely different way compared to their initial purpose. Rustic kitchens can be decorated perfectly with re-edited furniture that has a vintage look. Even simple a wooden shabby chic console table can be both a good aesthetic and practical addition.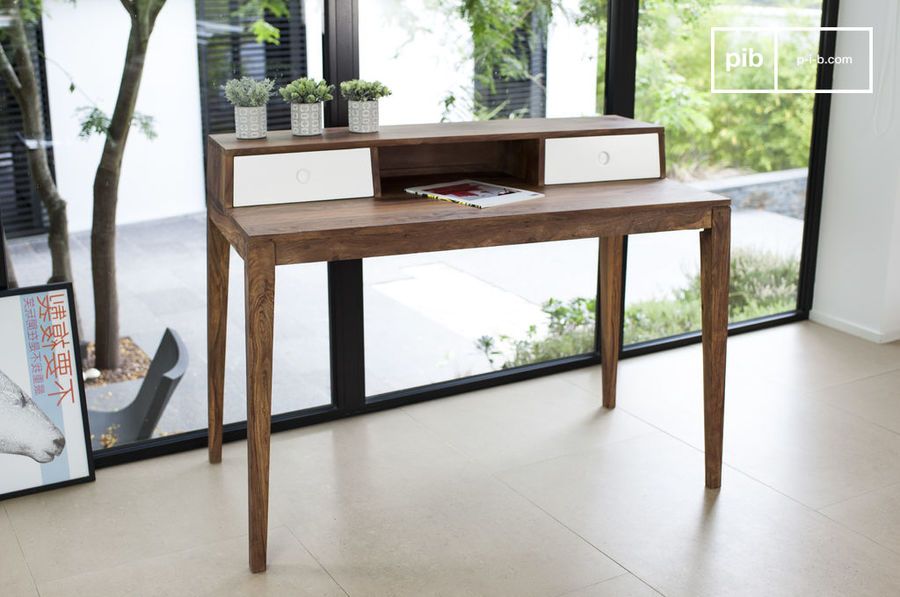 Naröd Desk
Distressed furniture and vintage flair
The soft atmosphere of times past is recreated in every detail, while preserving the required comfort: solid wood is worked and decorated, the distressed finishes have natural tones and are carefully applied for a genuine wear-and-tear effect, while the furniture is built to last. Zinc and glass are also highly-appreciated for their effect. The work surface and taps have the smooth feel of zinc and the glass in the large kitchen dressers showcase plates, soup dishes and the full range of shabby chic table ware. Rustic kitchen decor makes it easy to pin down the vintage style inspiration behind the interior. Back to basics, and simplicity, these are the key word behind the current revival among design enthusiasts today.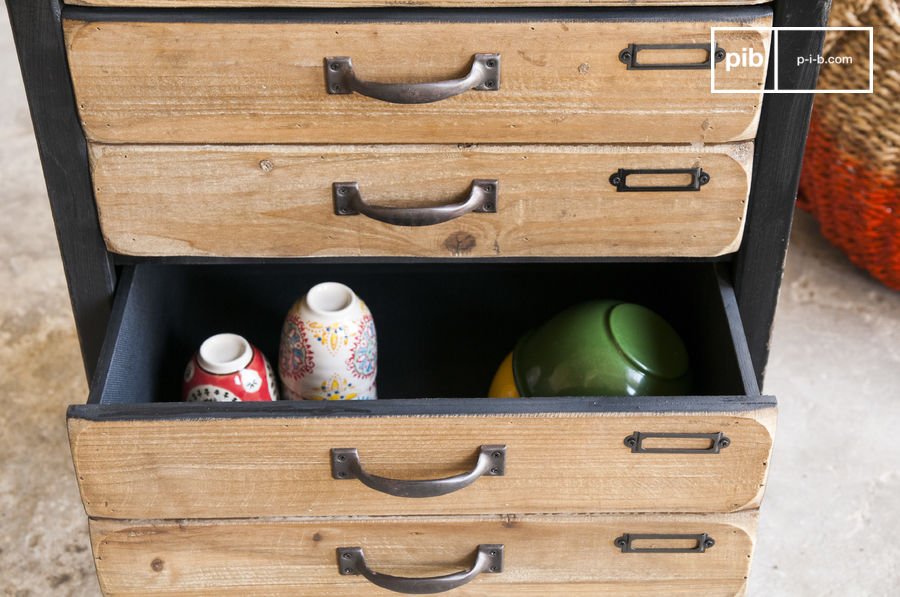 Van Ness chest of drawers