The origin of the loft
Theloft apartment first appeared more than thirty years ago, and was mainly developed in New York, originally among artists, who used these spaces as both studios and homes.
The term "loft", which means "air" in German, corresponds perfectly to these large spaces, previously warehouses or factories, which gained a new life by being transformed into lofts.
The trend for lofts completely changed the living habits that we had practised until that moment, and brought a different dimension to interiors.
Lofts were soon to gain international renown, but at the outset they were disdained as they were viewed as living in factory premises.
Artists that had installed their studios in a loft, kept quiet about it also being their living space. This lifestyle reflected a boho and outsider spirit.
Initially, the original state of the loft was not greatly modified. Loft inhabitants, through respect for this industrial and rough environment, used it without renovating particularly, and even keeping traces of the machines that were once installed and used there.
The floors were concrete, the walls often made of brick, and the doors and beams metal, and the space itself was not furnished at all excessively, only the most utile items were installed.
When lofts became increasingly popular , modifications needed for family use were made. The volume and light were tamed to create an atmosphere that evolved according to the needs of its inhabitants.
The original materials were still used nonetheless and played a key role in the decoration.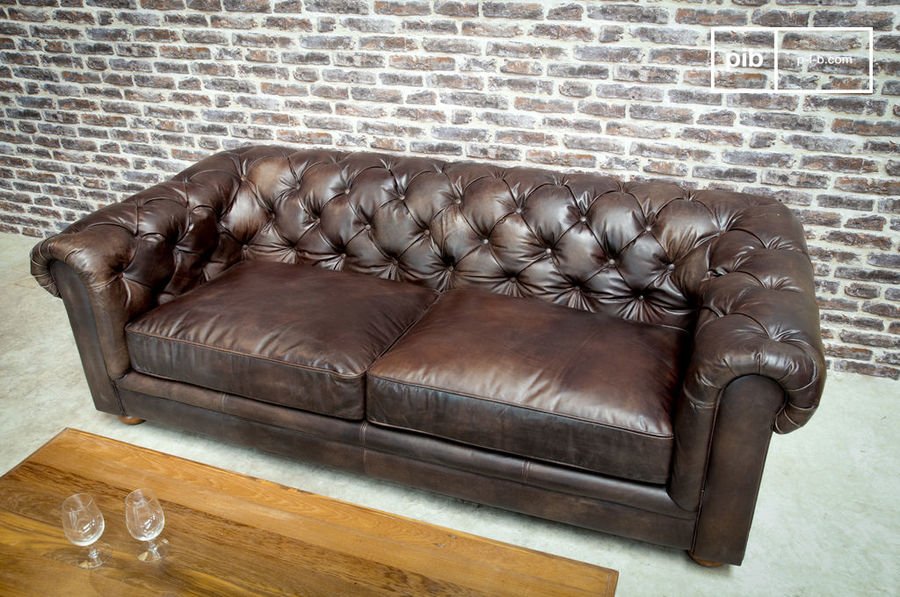 Dark chesterfield sofa

>
Loft style
Nowadays, the loft has become a style of life, furniture and decoration.
Architects, designers, and furniture manufacturer are aware of this movement and join forces to offer the possibility of creating this loft style within a more classic or even modern interior.
The spaces are renovated as loft rooms, and industrial furniture is selected. From our vintage tv stand to the industrial console table, everything has to be in vintage style.
This loft trend essentially reflects a deep respect for old buildings, while revolutionising the habitat.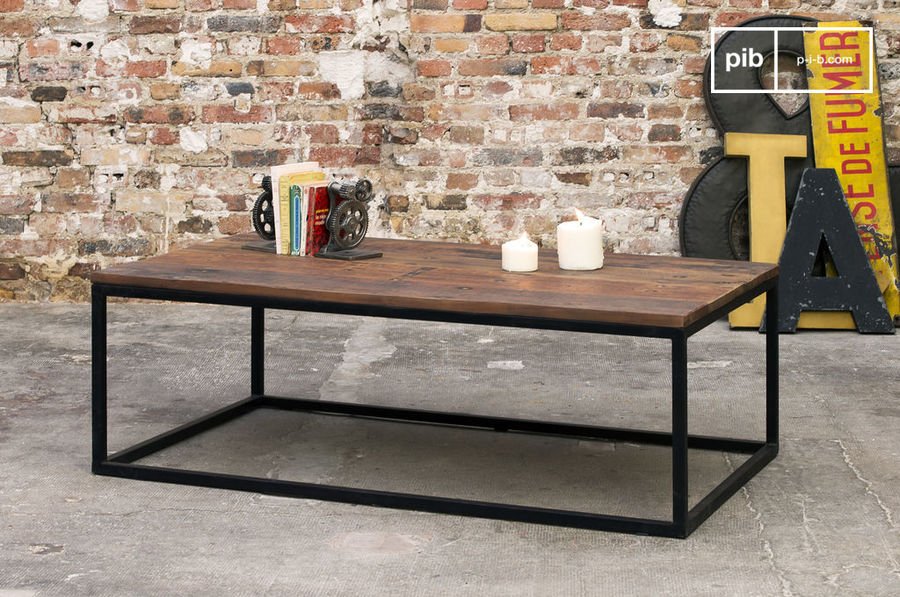 New Soho coffee table

>