The charm of a country style kitchen is that of simplicity thanks to the use of carefully chosen pieces and reputed rustic furniture.
Rustic kitchen furniture and shabby style
Reclaimed and repurposed objects and furniture can be found side by side in this space. Above all, it is important that each decorative detail meets a precise need. Rustic kitchen furniture is synonymous with authenticity and is increasingly sought after for its rough and original effect. It can be used for any kitchen element; a shabby chic wardrobe, a central island, or a kitchen table. A sentiment of reassurance is created by this decor, which brings to mind the warm welcome of a family home, and a sense of well-being. The country kitchen and its rustic furniture creates a sense of gaiety, and generosity.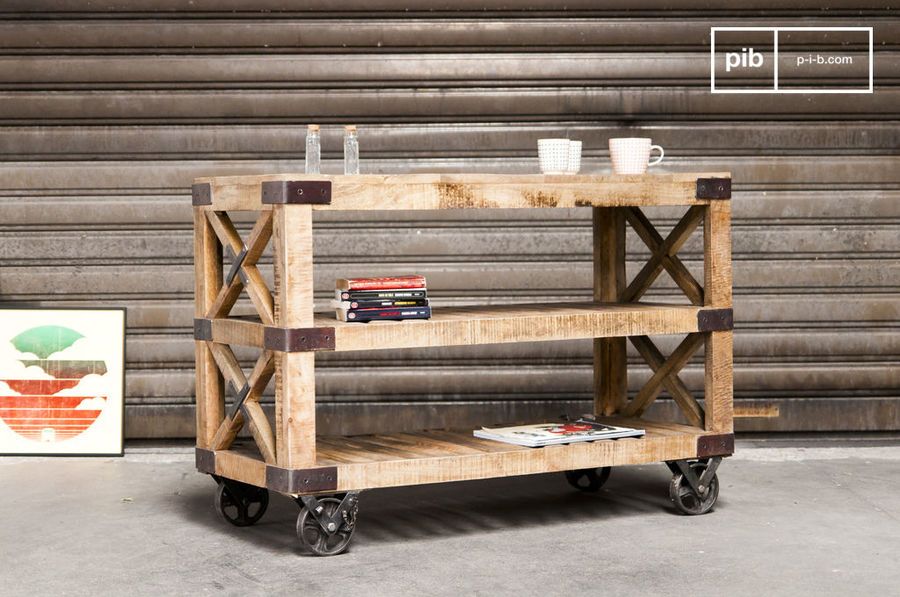 Paddington Console table
Rustic furniture enters country design
shabby chic furniture: the french design furniture can be traditional or rethought, but it should always be made of solid materials such as wood. The aged or distressed finish is crucial to add that hoped-for vintage cachet. The distressed finish of rustic furniture might be original, as if the case for old furniture where traces of wear and tear and naturally visible, or well applied by craftsmen on a re-edition of an old piece of furniture. The distressed finish, or patina, is a way of deliberately aging a piece of furniture or accessory, in order to give it the charm of an antique. Rustic furniture has to have a real effect in terms of volume and materials to have quintessence and cachet. Several techniques have to be mastered such as polishing, sanding, glazing, and painting; each one applied according to the effect desired. The colours used are mainly natural tones such as beige, ash grey, off white or mole. This light range of tones is important to add softness to capacious rustic furniture corpulent, synonymous of durability. Solid wood furniture has been updated to meet today's tastes, and has been sought after for a number of years now.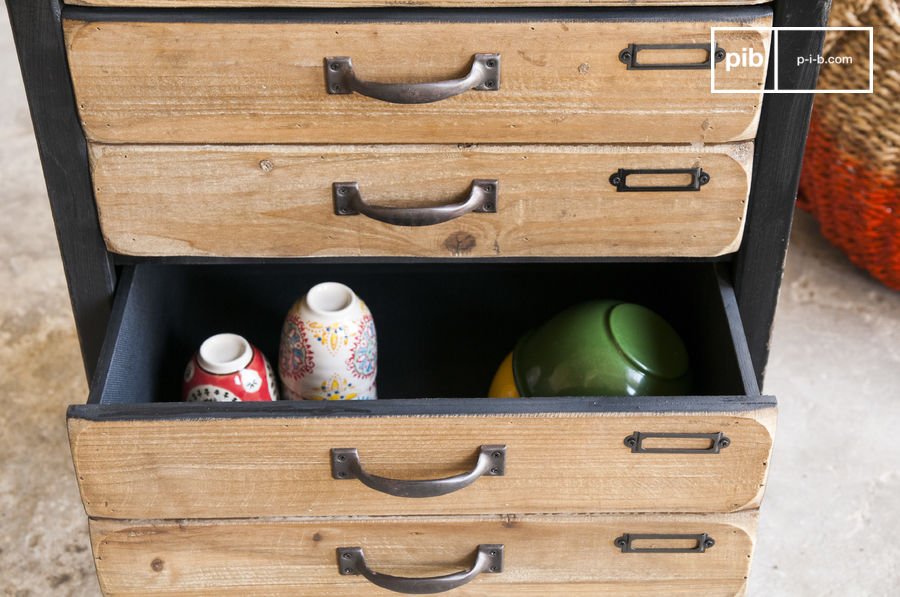 Van Ness chest of drawers