The interest for rustic furniture and decoratives has been spreading widely the last few years.
The rustic furniture house
This passion for vintage style has gained the lovers of design and decoratives, as the rustic furniture fits perfectly in a retro interior as well as in a modern interior. The vintage style became the favorite inspiration for designers, and stylists, and for people in general. The rustic furniture is therefore very seaked for its authenticity and style. A part from the style, this quest of the vintage furniture can raison a deap need of going back in the childhood, or a saturation of the modern kind in mass. Mor many reasons, we are now looking for this rustic furniture that inspires us.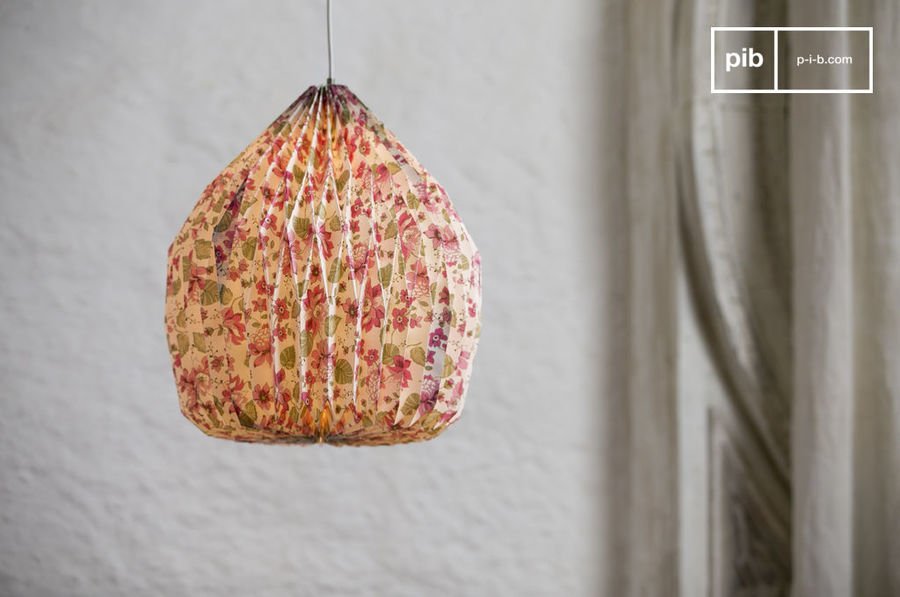 Original origami Pendant Light
Rustic and reclaimed furniture
The vintage style and the rustic furniture are tied by the idea of reclaimed furniture, that also meets today's global speech about environmental issues. The ancient furniture are also appreciated for their robustness and longevity. The patina and used effect, and the retro curves of these furniture will give a unique look to an interior. The history of reclaimed furniture can customize every room of your house. In the kitchen, a solid wood shabby chic dining table designed with will fit perfectly with more modern scandinavian shelves. In the living room, a pair of reclaimed furniture style armchairs recovered with contemporary textile with straight lines, for a electric result. The bedroom is the dream zone where ancient beds will bring a definit touch of romantism. The atypical charm of the reclaimed furniture adds a spot of caracter that we all seak to finalize a decoration that looks just like us.