Industrial design has had a place in our homes for a good number of years now. The moment industrial design became known to the public, vintage industrial furniture was instantly sought after to add that industrial look to our homes.
The beginning of vintage industrial furniture
At the outset, vintage industrial furniture was used by people living in lofts in order to respect the industrial surroundings of their home, such as the brick walls, concrete floor, or metal beams.
Industrial design then became an integral part of decoration. Traditional cupboards were replaced by metal storage cabinet, the walls were adorned with enamelled plaques reclaimed from industrial workshops, and kitchens were equipped with large shopfloor workbenches.
Industrial design was reused in keeping with its original purpose, or completely differently, such as railroad carts which are now living room industrial coffee tables.
Very rapidly Industrial design proved to be excellent for home use and very functional, running contrary to what had been said of it to date.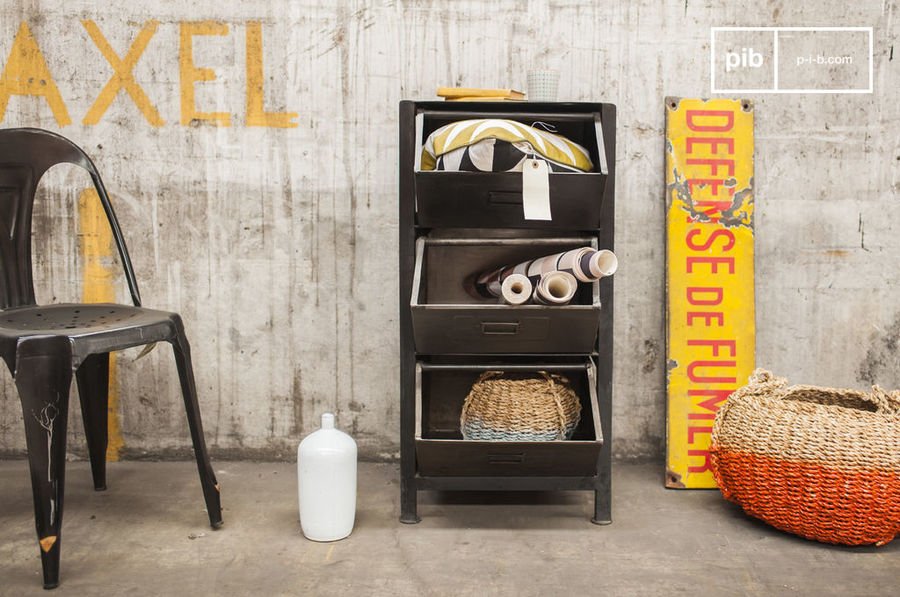 Warhos cabinet of drawers

>
Expansion of Industrial design
The strength of Industrial design was now to add more metal pieces to a large number of more modern or traditional interiors, giving them serious industrial cachet.
Apartments were gradually filling up with such pieces, exclusively thanks to metal furniture, which took over from wood as the latter was less robust and more difficult to upkeep.
Many furniture manufacturers started bringing out these industrial pieces in dimensions that were more adapted to our homes, inherently narrower than the large open spaces of industrial premises.
Industrial design is now a key element of the interior decorating world, among both reclamation specialists, and manufacturers of new furniture.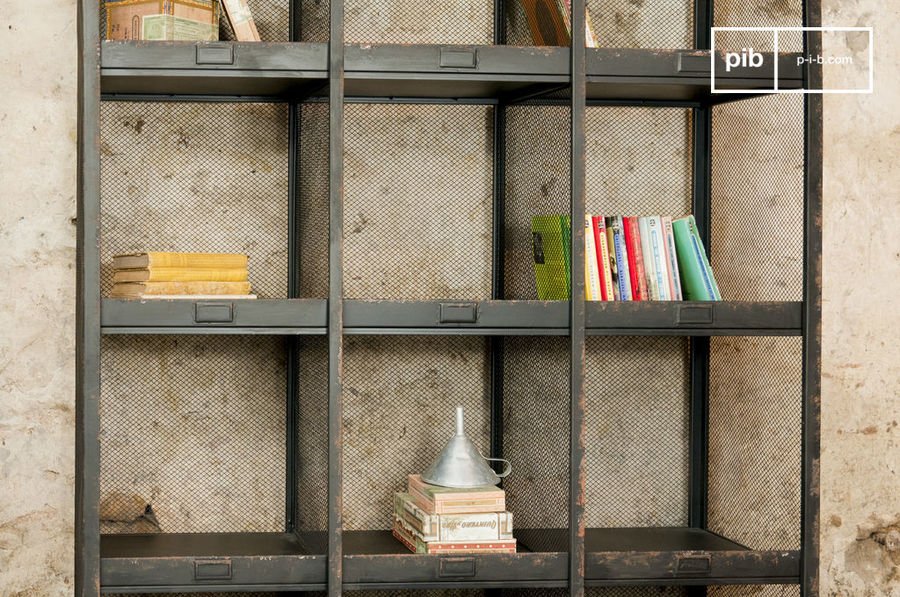 Post office sorting shelves

>