The empire of Strasbourg's smithie, known as Strafor, came to light in a region of the Rhine in 1850, and represents one of the firsts who became international specialists of the industrial table and L'empire Forges de Strasbourg, plus couramment appelé Strafor, voit le jour dans une région du Rhine en 1850, et représente un des premiers spécialistes mondial du business furniture et de la table atelier.
The workshop table and other furniture from Strasbourg's smithies
After becoming a professional in the design of metallic frames and a metal box, the firm entered the furniture business. Strafor is the combination of French metallic power and its elegance. The efficiency of this company was that it advised on working furniture such as workshop tables, without giving up the beauty of the furniture. The work of the "Forges de Strasbourg" is astonishingly robust, and on the other hand, very elegant and refined, thanks to the use of their unique material, corrugated metal sheet. Their workshop table and other furniture are designed for a reasonable price, and have a modular system, revolutionary system back in the beginning of the 20th century. These new processes are expanding quickly in France, thanks to the industrial and technological advances in terms of working with metal. The quest for beauty est proved by their attention to details; such as the use of covers to hide the unsightly bolts of their furniture.
Wooden vintage industrial table
The famous workshop table and other world wide known Strafor furniture
In 1927, Strafor, seeing the skyrocketting of his furniture's sales,undetakes the creation of a commercial hub based in Paris. Thus subsidiary company is responsible of beginning a effective network among the professional circle. The increase in sales of Strafor's metallic furniture such as the workshop table is partly due to this new business network , and Strafor will be the first workshop designing metallic furniture. At the time of France's liberation in the 1940s, the activity and production of the "Forges de Strasbourg" is hardly recovered. Nothing seems to be facilitating the business's recovery; the restoration of factories Rien ne semble facilité cette reprise; rétablissement des usines, adaptation technique, conception du nouveau personnel. After considerable efforts, Strafor endured the high competitivity in Germany and Scandinavian countries. In the 1970s, following numerous redemptions and questioning, a renewal of the range is settled to regain its important place in the world of industrial desk and furniture. The workshop table and its Strafor new generation piece of furniture seduces, and the brand joins the large American firm Steelcase, also specialists of metallic design.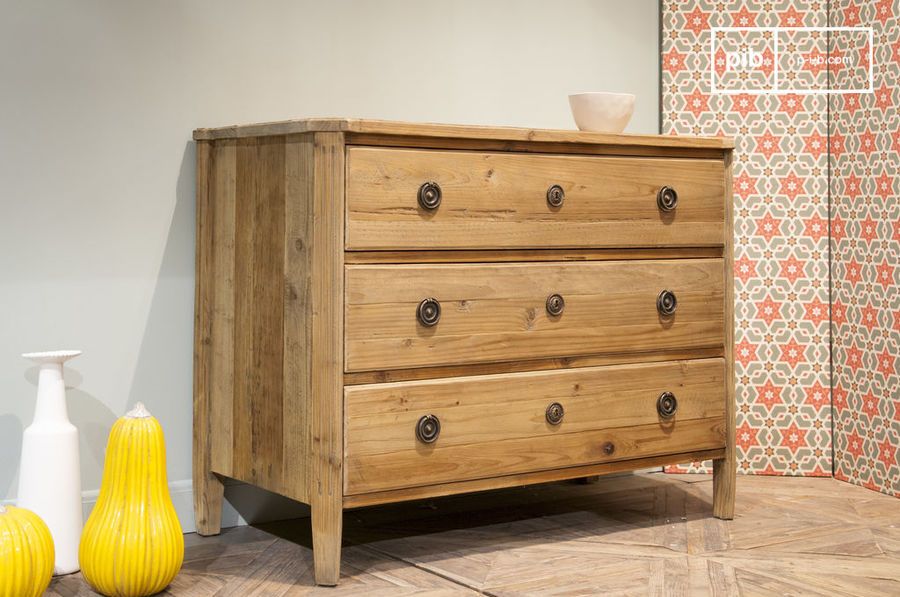 Sonia chest of drawers