When you think "shabby chic decor", the white is not the color that comes up at first, but this is now false as we can now see through this new trend that white is now very present in the shabby chic decor.
Shabby chic decor : the power of the White
This color proves with fabulous objects and furniture, that its use allows to create an ambient atmosphere at home. A few years ago, qualities of the color white was its brightness and capacity to enlarge a room, but its frigidity and coldness were critisized, which is not the case today anymore. The shabby chic decor that has been defined for many years by dark wood, strong colors, warm prints, now uses white to relax and create a cocoon of lightness. The color white, a real softener, can adapt itsself to any staly of interior and decoration style, such as the country style and the shabby chic decor. The white color confirms today its aptitude to set nicely objects or furniture when applied to walls or aerate a stoned wall.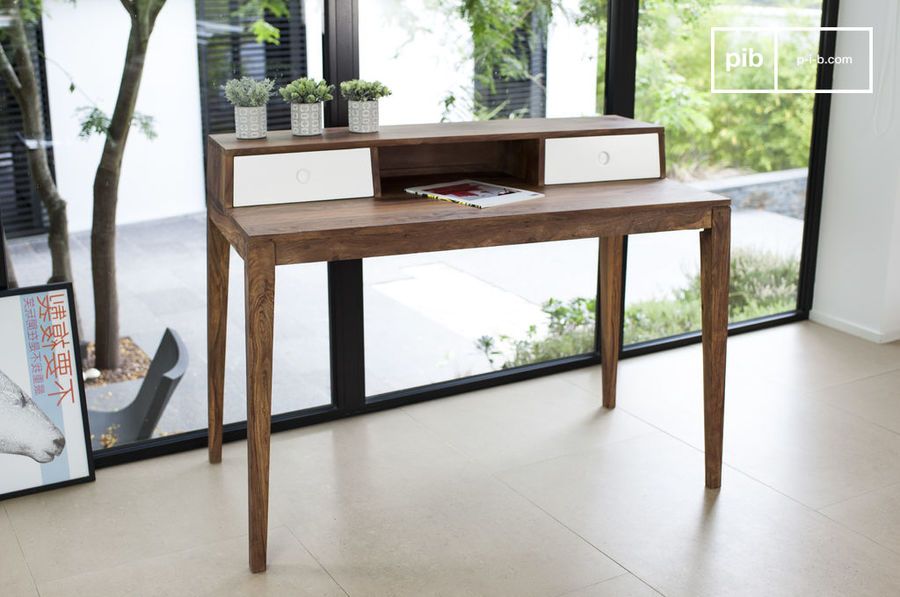 Naröd Desk
All kinds of white for your shabby chic decor
In the shabby chic decor, all different kinds of white will be present in the living room, bedroom or even for your kitchen. It answers to a need of pureness and authenticity. The new generation of white gives a choice of different materials and volume. A range of interesting choices is therefore available for all and the shabby chic decor, such as white chalk for a perfect combination with bright colors, plaster white slightly aged to will give a vintage touch to your interior, or yet again grey white for a modern spirit. These colors will fit perfectly with blond wood, thick or light textiles such as wool or linen, metal or even wicker. White will be appreciated on small spaces as much as on large furniture such as the living room's bookcase or the bedroom's cupboard. From now, it is designed with different materials that will also give a true romantic touch to your shabby chic interior.