Shabby chic furniture
The shabby chic decor is the kind of sought decor. Its main characteristic is the worn beauty.
The shabby chic decor will therefore be vintage and foremost glamorous.
This choice of style will be very relevant in a bedroom or a bathroom, where a vintage feminin touch will fit perfectly.
The shabby chic decor can be imposed with warm and worked patterns, elegant consoles or and other cosy round and generous furniture.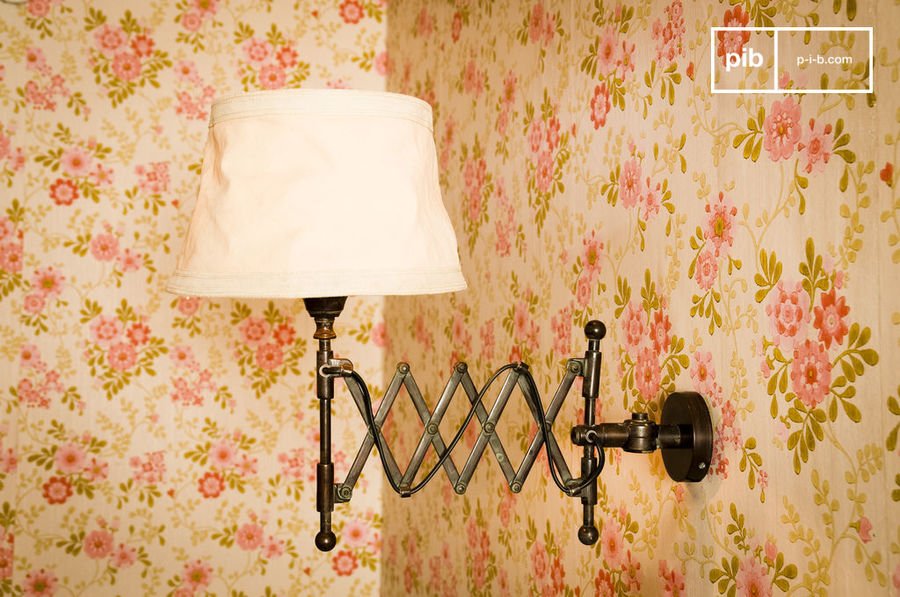 Oléron wall lamp

>
Retro shabby chic decor
The retro vintage often refers to shabby chic furniture of the 20th century, furniture that bring along a ambient and warm atmosphere.
This retro style must be surrounded with neutral and basic walls and floors, in order to enhance the beautiful and impressive objects.
A sincere and masculin atmosphere are exposed by this retro look, that corresponds the best to a living room, and can be easily combined with modernity.
>
Country style shabby chic furniture
The vintage country style gives an impression of calm and soothing atmosphere, thanks to robust wooden shabby chic decor, facing soft armchairs and sofas.
This country style effect is reassuring and simple to obtain : comfy fabrics for seats, faded paintings on walls, beautiful patina on furniture, and colored and patterned carpets on the ground.
>
Urban shabby chic decor
Some are wrong when they say that the urban style is systematically colds and sanitized , because it is possible to bring a certain delicatness with shabby chic furniture and decor.
In town, it is important to create a cocoon in one's interior, and combining many materials such as wooden warmth and fabric softness is a good method to create a good atmosphere.
>